Are you looking for a unique way to make some extra money? We have the perfect solution for you – selling used socks! If you're ready to reap the rewards of running your own small business, it's time to learn how to turn an everyday item into a lucrative opportunity.
Making money off of used socks is something that many people don't even realize they can do, so by reading this blog post, you'll discover an exciting new way to make some extra cash with minimal effort.
However, before we dive any further into this topic and get to the heart of things – let's discuss why selling used socks could be such a useful form of income.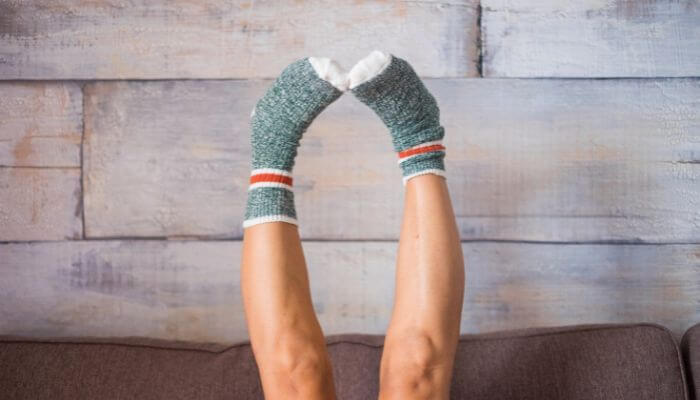 Can You Make Money Selling Used Socks?
Okay, so I'm sure your first question is, can I really make money online selling dirty socks? Believe it or not, the answer is yes! Similar to how people have a foot fetish, a sock fetish is a real thing, too.
People who are into socks often buy used ones to either sniff or wear for their own personal use. Crazy, I know!
However, this creates an opportunity for you to make money online without having to invest in a lot of start-up costs. All you need to do is wear socks, wash them if necessary, and then post them on one of the many trusted websites!
How to Sell Used Socks for Profit
Now that you understand why used socks can be a lucrative online business opportunity let's get into the nitty-gritty of how exactly you can start making money selling them online.
First and foremost, it's important to determine where you'll source your used socks from. You can either get them from thrift stores, yard sales, or your closet or even ask friends and family members if they have any used pairs lying around.
Once you've acquired some socks, it's time to post them online for sale on one or multiple online marketplaces to attract potential buyers.
16 Best Places to Sell Used Socks Online
1. Poshmark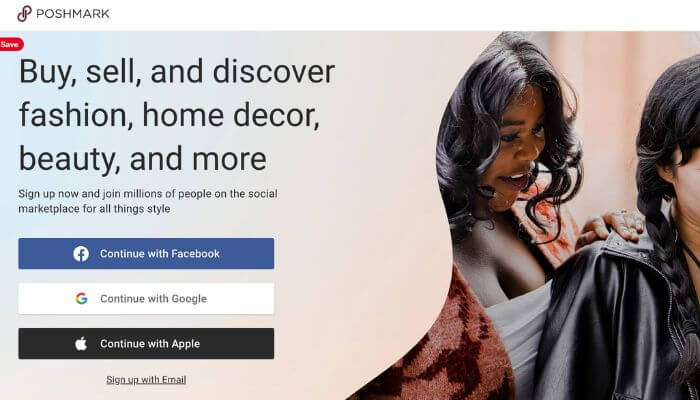 Poshmark is a popular online marketplace that allows people to buy and sell used clothing items, including socks. It has gained a reputation for being user-friendly and for having a large, active community of buyers and sellers.
To sell used socks on Poshmark, you first need to set up a seller account, which is free and straightforward. Once you've created your account, you can start listing your items. Take clear, high-quality photos of your socks and write a detailed description, including the condition and the brand, if applicable.
Once you've listed your socks, you can set a price for them. Be sure to factor in Poshmark's commission, which is $2.95 for sales under $15 and 20% for sales $15 or over.
When a buyer purchases your socks, Poshmark will send you a prepaid, pre-addressed shipping label. All you have to do is pack up the socks, attach the label to the package, and drop it off at your nearest USPS mailbox or office.
Poshmark releases your earnings (the sale price less their commission) once the buyer receives the package and accepts the order.
If you are ready to sell your used socks, try Poshmark!
2. Facebook groups
Facebook is the largest social media platform globally and provides you with access to a wide range of potential buyers. Making it a great place to sell those used stinky socks.
Facebook Groups is one of your best bets for selling socks on Facebook. To get started, you first need to join groups that allow the sale of used clothing items.
You can search for these groups in the Facebook search bar, for example, "Used Socks for Sale" or "Selling Used Clothing." Follow the rules displayed in the group's description, as some groups have specific guidelines for listing items.
Related articles: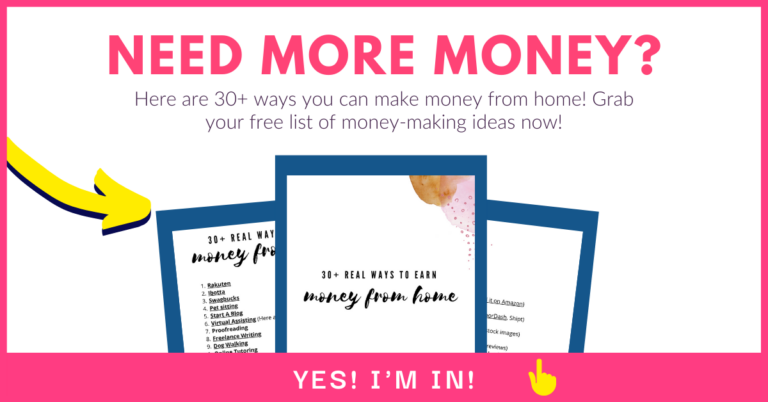 3. Facebook Marketplace
On the other hand, Facebook Marketplace operates much like a local classified section and is another great place to start selling socks.
To sell used socks here, go to Facebook Marketplace (you can find the 'Marketplace' tab on the left side of your Facebook home page).
Click on 'Create a New Listing', and select 'Item for Sale.' Enter the details of your socks in the 'What are you selling?' section. Click on 'Next,' add photos of your socks, and click 'Next' again.
Select your location and delivery method, then click 'Next' one final time, and finally, click 'Publish' to list your item for sale. Now, you are on your way to selling used socks online.
4. Reddit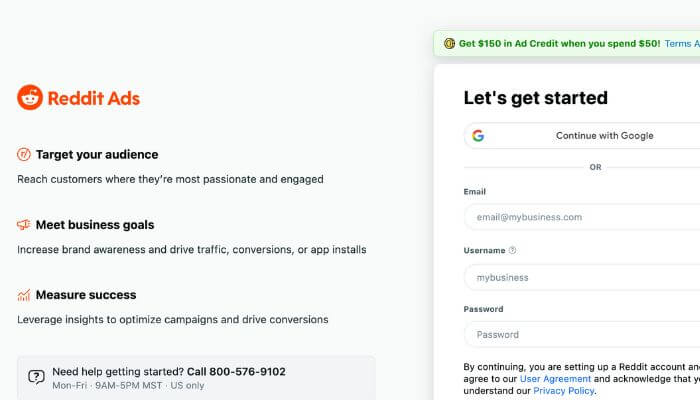 Reddit is a diverse online platform where users can interact, discuss, and share content on a wide variety of topics. It has an enormous user base with specific communities (subreddits) dedicated to almost any topic you can think of, including selling used items.
To sell used socks on Reddit, you'll want to find the right subreddit. One such subreddit is r/UsedSocks, where people can buy and sell used socks.
To get started, you'll need to create an account on Reddit, which is free and straightforward. Once you've done that, you can join the subreddit and start posting. Be sure to read the rules of the subreddit before making a post.
Keep in mind that, unlike Poshmark or Facebook Marketplace, Reddit isn't a dedicated marketplace, so be prepared to handle payments and shipping details on your own. Payment apps like Paypal are commonly used, but remember to keep your personal information secure during transactions.
5. Snifffr
Snifffr is an online marketplace specifically designed for buying and selling used smelly socks, among other things. It's an excellent platform for people who are specifically interested in this type of product, making it easier for sellers to find their target audience.
To start selling used socks on Snifffr, you first need to sign up for a free account. After setting up your profile, you can immediately start posting your products.
Snifffr lets you set your own prices, giving you control over your earnings. Once you've set a price and posted your listing, buyers can contact you directly through the site's chat feature to discuss the transaction details.
The site also has an optional feature, for a small fee, that allows sellers to become 'verified'. This can enhance trust among buyers, potentially boosting your sales.
In terms of payment, Snifffr doesn't process transactions directly. Instead, you can arrange payment with buyers using methods such as PayPal or Google Wallet. If you are looking to make good money selling old socks, this is a great place to start.
6. Sofia Gray
Sofia Gray is an established online marketplace dedicated to the sale of worn underwear and socks. It has a vast user base, making it a great platform to find potential buyers interested in used socks. Because of its niche focus, selling on Sofia Gray may provide you with a higher chance of making a sale than on more generalized platforms.
To sell used socks on Sofia Gray, you first need to create a seller account. The process is simple and straightforward, involving creating a profile and adding a payment method. One unique thing about Sofia Gray is that it allows you to remain anonymous, giving you the freedom to operate under a fake name if you wish.
Once your account is set up, you can start listing your used socks for sale. Sofia Gray allows you to set your own prices, so consider researching what other similar used socks are selling for to come up with a competitive price.
After your listing is live, buyers can browse your items and make purchases.
7. All Things Worn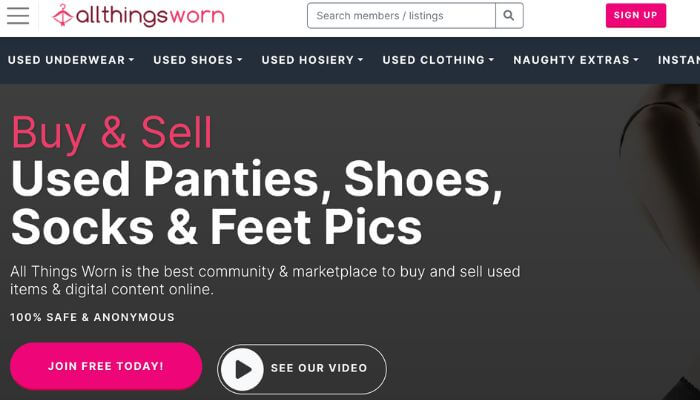 All Things Worn is one of the many online platforms where individuals can sell and buy used personal items like worn socks, leg warmers, used underwear, and other vintage items.
It is a thriving community with a dedicated base of buyers specifically interested in such products, hence making it a potentially profitable platform for selling used socks.
To sell used socks on All Things Worn, begin by creating a seller account. Upon signup, you have the opportunity to set up an appealing profile that will help attract potential buyers. Be sure to include a clear description of the types of socks you have available.
Once your account is set up, you can begin listing your used socks for sale and start earning money!
8. YouTube
YouTube is a widely used platform that hosts and streams a vast array of video content. Users can create and upload their own videos, build their channel, and engage with a global audience.
But how does this relate to selling socks? YouTube can actually be an incredibly effective tool for marketing your used socks and driving potential buyers to your online marketplace listings.
In order to sell used socks on YouTube, start by creating a free account and setting up a channel. This will serve as your online 'storefront,' where potential customers can learn more about what you offer.
Next, create video content showcasing your socks. This could be as simple as showing the socks you have for sale, or you could be more creative, providing a behind-the-scenes look at how you package your socks for shipping, or even sharing customer testimonials.
Remember, the more engaging and professional your content is, the more likely it is to attract potential buyers. Also, ensure to include links to your online marketplace listings in the video descriptions to allow interested viewers to make a purchase easily.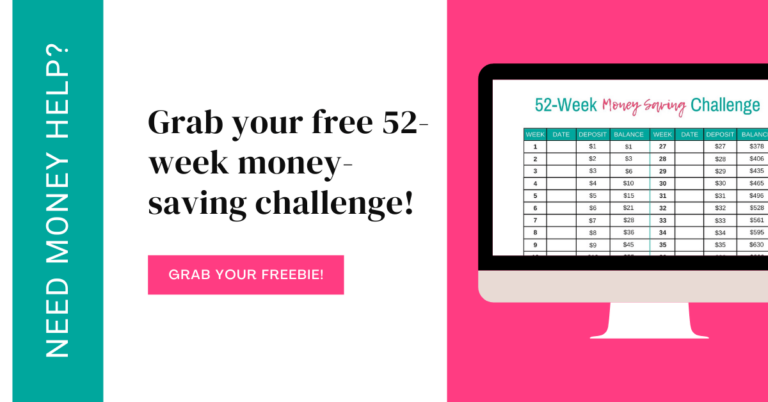 9. Vinted
Vinted is a flourishing online marketplace that connects buyers and sellers of second-hand clothes and accessories. While it's not specifically tailored to those with a sock fetish, its vast user base and simple-to-use platform make it a viable option for selling used socks.
To sell used socks on Vinted, follow these steps:
Create an Account: Start by signing up for an account on Vinted, a quick and easy process. Fill out your profile, including a profile picture, bio, and your location. The more complete your profile, the more trustworthy you'll appear to potential buyers.
Listing Your Socks: Click on the 'Sell' button and start listing your socks for sale. You'll need to upload clear photos – having multiple angles of the socks can be beneficial. Write a detailed description including the brand, color, size, material, and condition of the socks. If you're targeting those with a sock fetish, make sure to specify this in your description.
Set Your Price: Decide on a price for your socks. It's recommended to research other similar listings on Vinted to ensure your price is competitive.
Wait for Buyers: Once your listing is live, buyers can view your item, ask questions, and make purchases.
Remember, Vinted takes a small fee for every transaction made on the platform. This fee is either a fixed amount or a percentage of the selling price, depending on the value of the item. Ensure to factor this into your pricing strategy. With patience and a sound approach, Vinted can be an effective platform for selling used socks.
10. Instagram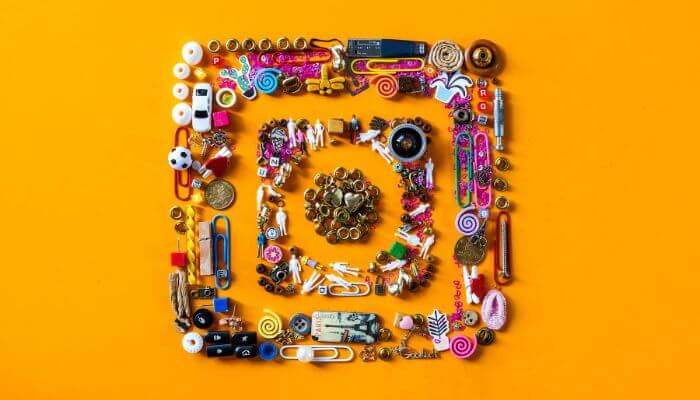 Instagram, a popular social media platform, also provides an avenue to sell used socks. With its extensive user base and visual-centric approach, it's a great place to showcase and sell your products.
To sell used socks on Instagram, here are some steps you need to follow:
Create an Instagram account: Set up a dedicated account for your business. Ensure your username clearly indicates what you are selling.
Post quality photos: Instagram is a visual platform, so high-quality photos are key. Showcase your used socks in different settings, and make sure the images are well-lit and clear. Use relevant hashtags to increase visibility.
Write engaging captions: Provide detailed descriptions of your socks in the caption. Highlight features that make your socks unique.
Use Instagram Stories and Highlights: Use Instagram Stories for promotional content, behind-the-scenes sneak peeks, or customer testimonials. Save important stories to your Highlights for potential buyers to easily access.
Engage with your followers: Respond promptly to comments and messages. Regularly engaging with your audience can help build a loyal customer base.
Direct potential buyers to your online store: If you have an online store on another platform, include a link in your bio or use Instagram's shopping feature to direct interested followers to your store.
Remember, selling used socks involves trust between the seller and buyer. Maintain professionalism and respect towards your customers to cultivate a positive reputation and successful business.
11. Craigslist
Craigslist is a widespread online classifieds website where individuals can buy, sell, and trade a wide range of goods and services. It's a platform that caters to virtually all categories – from furniture and electronics to jobs and services. This extensive reach makes it a viable platform for selling used socks.
To sell used socks on Craigslist, create an account. This will serve as your online storefront where potential customers can view your items for sale.
To list your used socks for sale, create a new post in the appropriate category. Include clear and descriptive photos of the socks and a detailed description that includes information about condition, size, material, brand, etc.
Setting a price is the next step. You can use Craigslist's 'Price/Fee' section to set your asking price or indicate whether you are open to offers. If you're targeting those with a sock fetish, make sure to specify this information in the post.
Once your listing is live, potential buyers can view it and contact you, and you'll be on your way to making a significant side income.
12. Gumtree
Gumtree is a popular online marketplace comparable to Craigslist in the United States, where you can sell almost anything, from furniture to electronics, and yes, even used socks.
The process of selling on Gumtree is straightforward. First, you create an account and post a listing for your used socks. It's important to provide clear photographs and an honest description of the condition of the socks. Remember, transparency is key when selling used items online.
Gumtree also offers options for highlighting your listings, which can increase their visibility. This method of selling used socks may not be as popular as eBay or other dedicated platforms, but it can be a viable option for those looking to make some extra cash selling old socks.
13. OnlyFans
OnlyFans is a content subscription service based in London, England, where content creators can earn money from users who subscribe to their content—the "fans." It's not just for explicit content; many users also use it as a platform to sell items like used socks and other fetish items.
To sell used socks on OnlyFans, start by creating an account and setting up a subscription price for your content. This can be photographs or videos of the socks you're selling. Ensure the content is clear and provides a good understanding of the product. You can then post exclusive content about your used socks and engage with your subscribers.
OnlyFans gives you the ability to communicate directly with potential buyers, allowing you to negotiate prices and terms of delivery privately. The direct communication and exclusive content options make OnlyFans an exciting platform for selling used socks online and making some extra money.
14. Etsy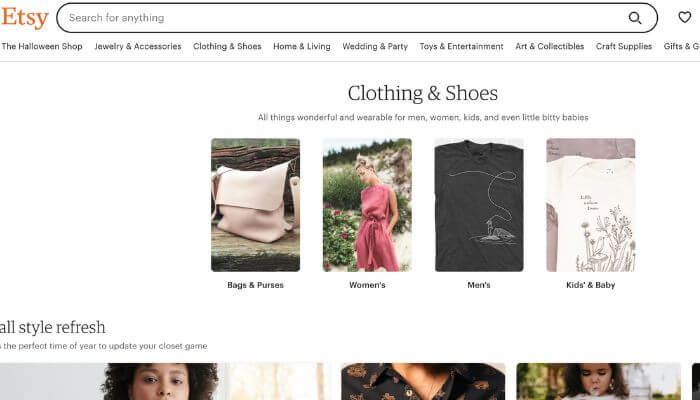 Etsy is an online marketplace founded in 2005 and originally designed for handmade/homemade items. It has since become a popular platform for selling all types of products, from printables to used socks.
Using Etsy to sell your used socks is easy. However, it wouldn't be my first choice when selling used or clean socks because it won't offer the same visibility as other platforms we've mentioned above.
To get started, create a shop and post listings with clear photographs and descriptions of the condition of each sock. Are you offering sweaty socks, new socks, or worn socks? You can also add tags to make sure potential buyers can find your products easily.
With its simple setup and customer-friendly features, Etsy is a great option for selling used socks online. While at it, check out what other items sell great on Etsy!
15. eBay
eBay is a multinational e-commerce corporation based in San Jose, California, that facilitates consumer-to-consumer and business-to-consumer sales through its website. It's one of the most popular online marketplaces in the world, allowing individuals to buy and sell a broad assortment of products, including used items.
When it comes to selling socks online, however, the platform has certain guidelines in place. eBay's policy prohibits the sale of already worn clothing and accessories that are not thoroughly cleaned, including socks. It's essential to carefully read eBay's policies on selling secondhand items before listing your product to avoid any potential issues.
While you can't sell dirty socks, you can sell used socks online, but they must be cleaned thoroughly before listing. Remember to provide clear images and an honest description of the item's condition in your listing.
eBay's vast user base and advanced search capabilities make it a viable platform for selling used socks online, as long as you adhere to the platform's guidelines and ensure your socks are clean before selling.
Head here to check out eBay!
16. Twitter
Twitter is a powerful social networking platform that can be used to sell various products, including used socks. With its wide audience reach and real-time communication, Twitter offers the potential for fast and effective sales.
To sell your used socks on Twitter, first, create a Twitter account if you don't already have one. Your username and bio should clearly indicate what you'll be selling. Make sure to use keywords related to 'used socks' to make it easy for potential buyers to find you.
Start by tweeting clear photos of your socks and concise descriptions of each pair. Highlight any unique features, such as their condition, color, or brand, and share your selling price. Using hashtags like #UsedSocks, #SocksForSale, or #SockMarket can increase the visibility of your posts.
Engage with potential buyers by replying to their comments and questions promptly. You can also follow or interact with users who are interested in buying used socks. This engagement builds trust and increases the chances of sales.
Consider running promotions or discounts on your socks, and announce these via tweets. This encourages more interest and potential sales.
However, be aware of Twitter's terms of service and ensure your selling practices adhere to them. If you can effectively leverage Twitter's features, it can be an excellent platform for selling used socks and reaching a wide audience.
Where to Sell My Socks in Person
17. Local Flea Markets
A flea market is a bazaar that rents space to people who want to sell or barter their merchandise. It is a unique place where second-hand, vintage, and handcrafted items are sold, often at bargain prices. The products range from antiques and collectibles to clothing and household items.
Selling used socks at a flea market might not be the most conventional route, but it can be an effective way to sell your product. Start by finding a local flea market in your area. Once you've located one, you'll need to book a stall or table for a small fee.
On the day of the event, present your used socks in an appealing manner. It's important to ensure your dirty socks are cleaned beforehand so that they look presentable. You can also negotiate with potential buyers on the spot, and you may be able to make a decent profit selling used socks at a flea market.
18. Garage Sales
Garage sales, also known as yard sales, are traditional ways of selling used belongings, including socks. They may not be an online method, but they're effective for getting rid of items you no longer need and making some extra cash.
To sell used socks at a garage sale, start by gathering all the socks you want to sell. Clean them to ensure they're in a sellable condition. Remember, even though they're used, they should still be hygienic for the next user.
Next, organize your socks by size, style, or condition and price them reasonably. Since garage sale shoppers are looking for a bargain, your pricing should reflect this.
On the day of the sale, display your socks in an attractive manner. You could package each pair in a clean, clear plastic bag, or display them in baskets for easy browsing. You could even create a 'sock wall' using a clothesline and pins to draw attention to your product.
Be prepared to negotiate on price. In a garage sale, buyers often expect a bit of haggling, so set your initial prices slightly higher to allow for this.
Garage sales can be a surprisingly effective way to sell used socks, reaching local buyers who prefer to see and touch items before purchasing. This method can be particularly successful if you
19. Local Consignment or Thrift Stores
Consignment or thrift stores are another effective avenue for selling used socks. These stores operate by selling second-hand items on behalf of the original owner, who then receives a proportion of the selling price.
To sell your used socks at a local consignment store, first, make sure to clean and neatly package your socks. Although they're used, they should be in good condition and hygienic for the next buyer.
Next, find a local consignment or thrift store that accepts used socks. You may need to do some research online or make a few phone calls. Once you find a suitable store, visit in person with your socks, or contact them to understand their consignment process.
The store will evaluate your socks' condition and set a price. It's important to note that the store keeps a percentage of the sales price as their fee. This percentage can vary widely, so it's advisable to inquire about this beforehand.
Once your socks are sold, the store will contact you to collect your share of the sale. This method of selling used socks allows you to reach a wide range of customers who frequent these stores looking for unique and affordable items.
20. Adult Industry Events
Adult industry events are gatherings or conventions typically attended by those involved in or interested in adult entertainment and related industries. These events can be another unconventional yet potentially profitable avenue to sell used socks, particularly if they are tied to a certain persona or character.
To sell used socks at adult industry events, begin by finding an event suitable for your product. These could include adult entertainment conventions, cosplay events, or themed parties. Keep in mind that different events attract different types of attendees, so choose one that aligns with your target customer base.
At the event, set up an appealing booth or table to display your socks. Arrange them in an organized manner that allows for easy browsing. Engage with potential buyers, explaining the unique features of each pair of socks and why they might be of interest.
Keep in mind that some attendees may want to negotiate the price, so be prepared for this. Also, be respectful of the event's rules and regulations, as well as the comfort of other attendees.
Selling used socks at adult industry events can be an effective way to reach a niche buyer group, particularly if your socks have a unique story or character.
How Much Money Can You Make Selling Used Socks?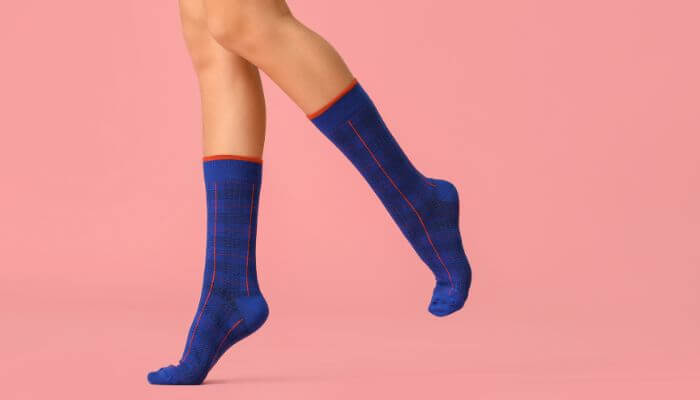 The amount of money you can make by selling used socks greatly varies based on several factors. The condition, brand, and uniqueness of the socks, along with your selling platform and customer base, all play a significant role.
Do keep in mind that selling used socks is not a get-rich-quick scheme. Success relies on regularity, establishing a client base, and maintaining good hygiene standards. Also, remember that certain selling platforms will take a small commission or fee.
Therefore, while selling used socks can provide a supplemental income and be a creative way of recycling, it's important to manage expectations and approach this venture with a realistic outlook.
How much should you charge for worn socks?
On average, a pair of used socks can sell for anywhere between $5 and $30. However, rare or specialty socks, like those worn in sports or associated with a specific persona, can fetch higher prices, often in the range of $30 to $50, sometimes even more.
Is selling socks online a good way to make money?
Selling socks online can indeed be a profitable venture, but as with any business, it requires careful strategy and patience. It taps into a niche market, providing a unique product that some buyers are actively searching for.
Moreover, the online platform extends your reach beyond geographical limitations, potentially connecting you with customers globally.
Tips on How to Sell Used Socks for Money
Choose the best platform or multiple
Take good-quality pictures
Write clear and appealing descriptions
Set competitive prices
Use a hashtag for better visibility
Advertise your socks on social media platforms
Listen to customer feedback and reviews
Be patient and keep trying. You never know what will work!
Is it Legal to Sell Used Socks Online?
Yes, it is entirely legal to sell used socks online. There is no law prohibiting the sale of used items, including socks, online or offline. However, it's important to note that different online platforms have their own set of rules and regulations.
Some e-commerce websites or social media platforms may not allow the sale of used personal items for sanitary or other reasons. Additionally, some countries or regions may have specific laws pertaining to the sale of used personal items.
It's always wise to check and adhere to the guidelines of the platform you're using and the laws of your area to ensure you're conducting business legally.
Is it safe to sell used socks for money?
While selling socks for money is generally safe, you should take measures to ensure your personal safety. Protect your identity by using a fake name or business name, and avoid sharing personal information with buyers.
When shipping items, consider using a P.O. box instead of your home address. Most importantly, keep your transactions within the platform you're using to sell your socks. This provides traceability and can protect you from potential scams.
Always be cautious of buyers who insist on paying outside the platform or meeting in person. Remember, personal safety should always be your priority.
Where to Sell Used Socks – Final Thoughts
As you can see, it is possible to make a decent profit when selling used socks online or in person. Tapping into the secondhand market may seem strange at first, but if you find the right sales avenue for your used sock inventory, you can make money selling socks.
To ensure a profitable journey, use catchy titles when listing items online and invest in good quality containers for in-person sales. Also, don't forget to build relationships with potential buyers, as they'll keep coming back for more.
Doing so will ensure that your socks are always in demand. Above all else, have fun when selling used socks — if it doesn't feel like work, you'll feel much more inspired to put the effort into making a profit.
If you enjoyed this post, follow us on Pinterest for more money-making ideas!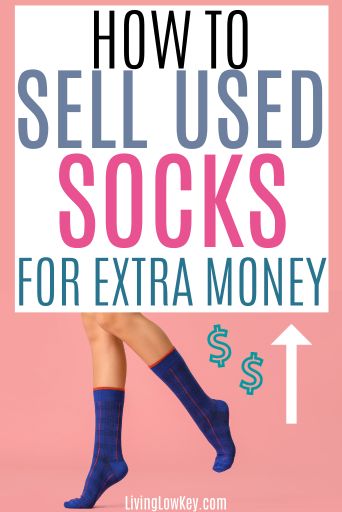 Related articles: