What better way to end summer and welcome fall than with a budget-friendly DIY craft!
You all know I'm a huge fan of the Dollar Store, and I know you guys love it when I write blog posts about saving money at the Dollar Store. So I decided to do a roundup of all of the best Dollar Store DIY fall decor ideas I could find online.
There is no sense in paying a fortune for cute fall decor when you can make these items for a fraction of the price you'd pay at other stores.
Enjoy!!!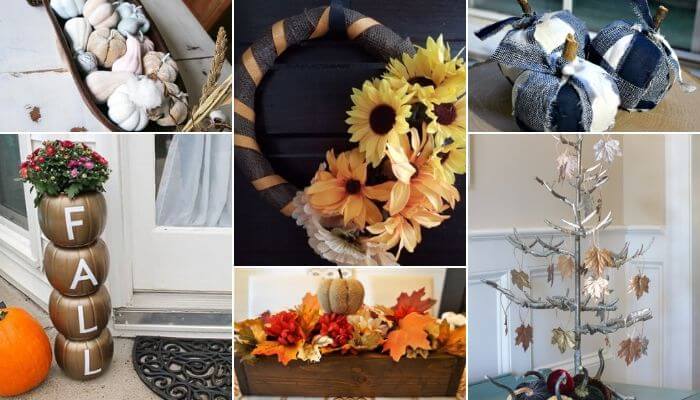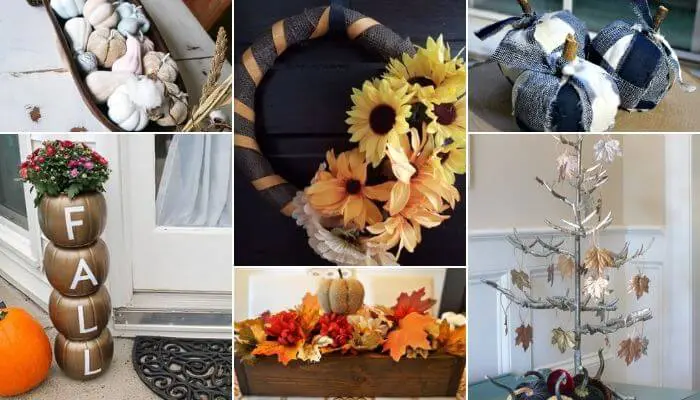 1. Homemade Pedestal with Pumpkins
This is one of my all-time favorite fall decorations! You would never guess that this beautiful pedestal and pumpkins were from the Dollar Store. This DIY project looks like some fancy fall decor that you would see at a spendy home decor store.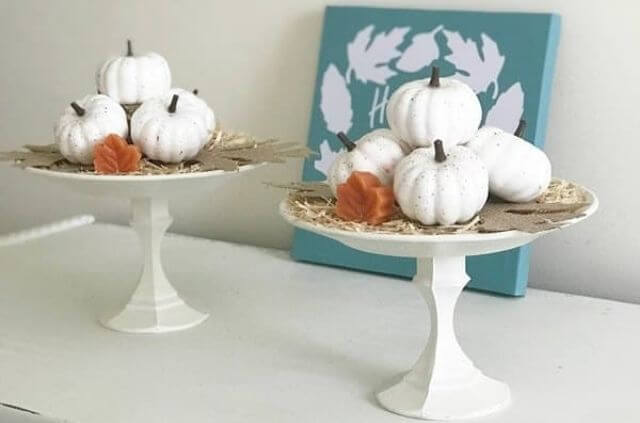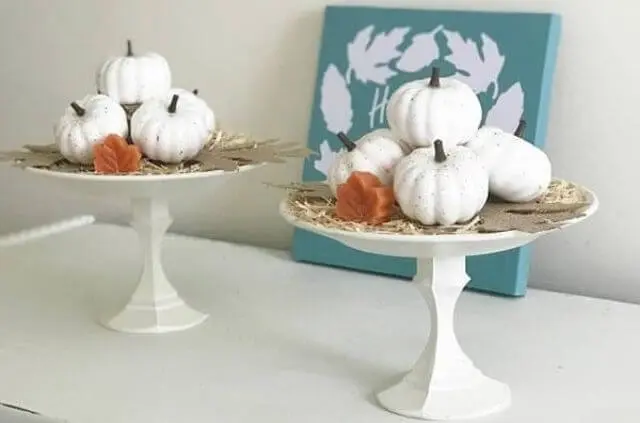 Source: Across The Boulevard
2. DIY Cute Farmhouse Pumpkins
You are looking for cute pumpkins to spruce up your home this fall that don't cost a fortune? You are going to love this simple project. Grab some Dollar Store pumpkins and get to work. Or you can always purchase some online and print them at home. =)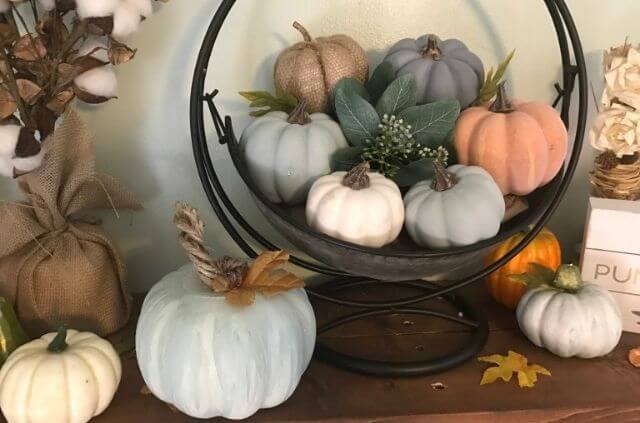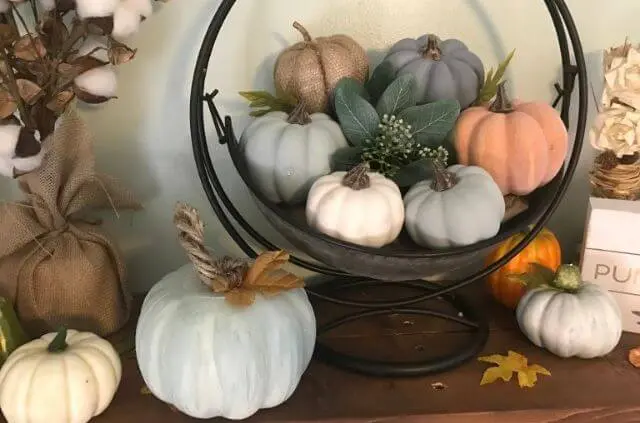 Source: DIY with my guy
Related articles:
3. Buffalo Check Pumpkins
If this project doesn't make you fall in love with the Dollar Store, I don't know what will! These adorable pumpkins will add a nice touch to any room. I can't wait to make these myself!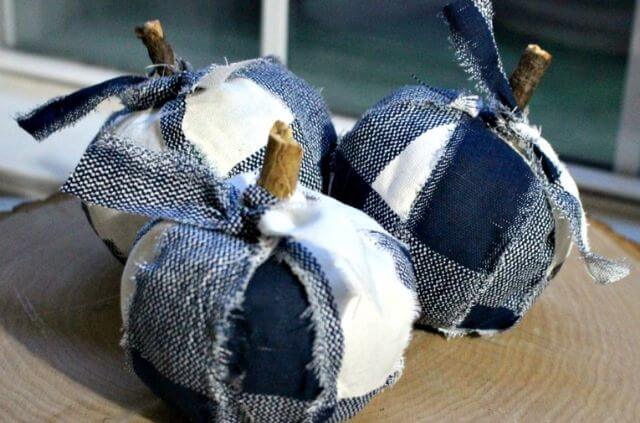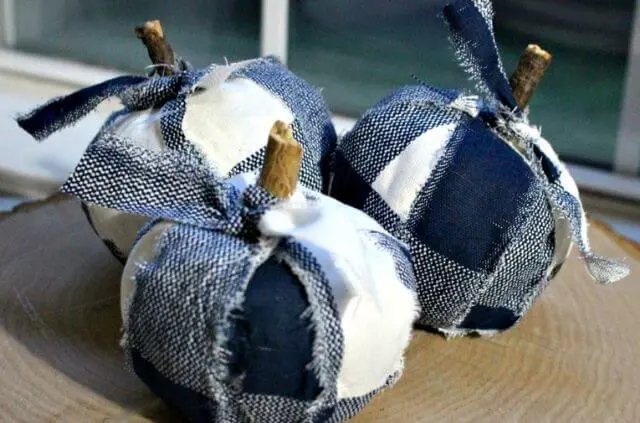 Source: Our Crafty Mom
4. Fall Pumpkin Planter
Are you looking to add some fall decor to your front porch? If so, this Dollar Store pumpkin planter project has your name written all over it. Grab some Dollar Store Halloween pumpkin baskets and give this neat project a try.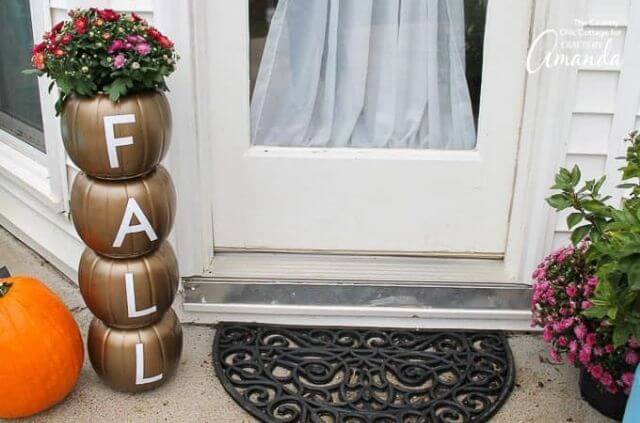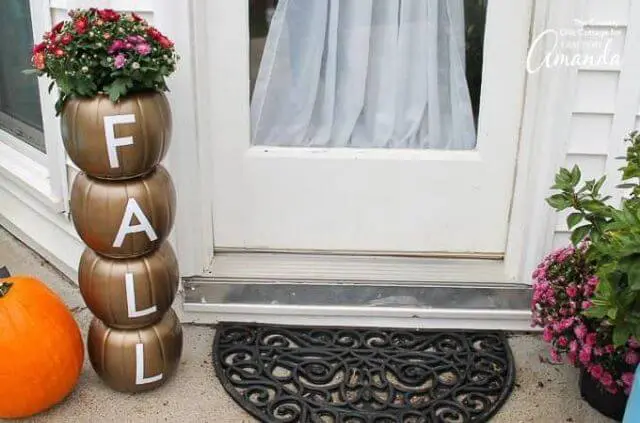 Source: Crafts by Amanda
Helpful Craft Supplies:
5. Gilded Fall Leafs
With fall around the corner, why not give these gilded leaves a try? Head to your local Dollar Store for these artificial leaves and twine. Gild your leaves according to the directions in the link below. Once they dry, hang them around your home for display.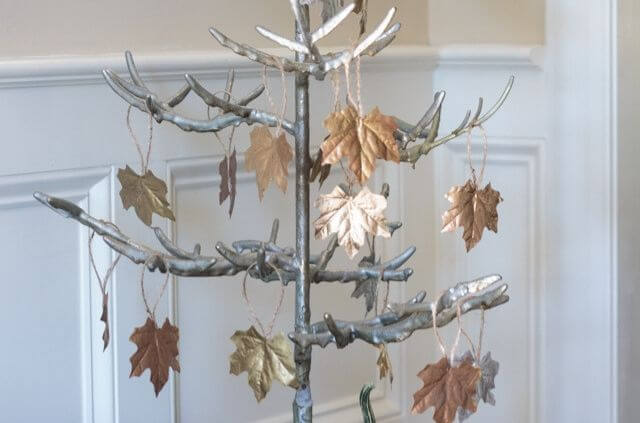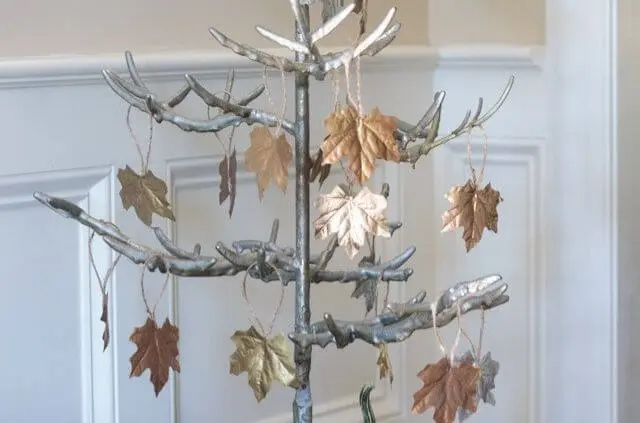 Source: ATTA Girl Says
6. Pumpkin Topiary Decor
Is there a better way to add a fall touch to your mantle than with a pumpkin topiary? If you are looking for a cheap way to make your home feel like autumn, grab yourself a few Dollar Store pumpkins and some paint.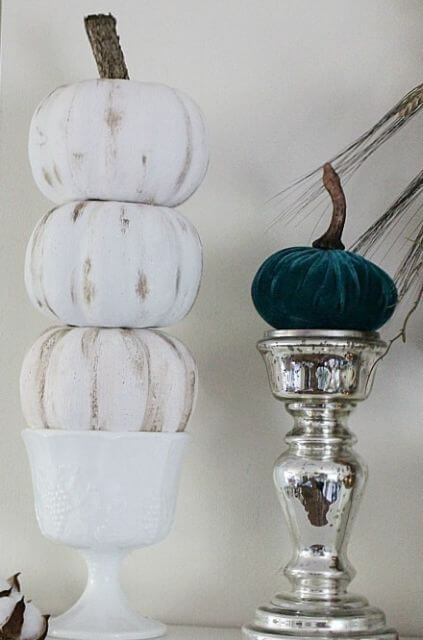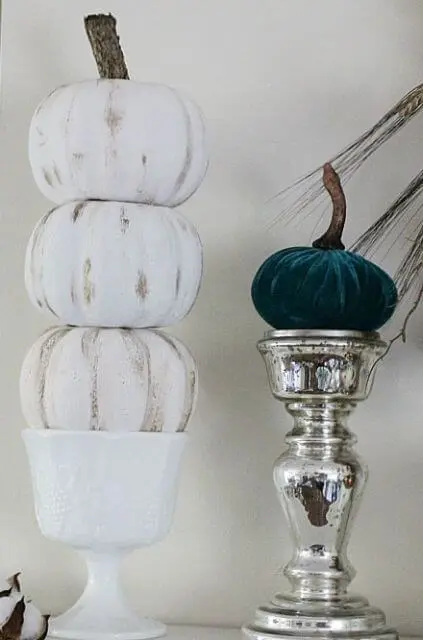 Source: Our Crafty Mom
7. Autumn Dollar Store DIY Centerpiece
Everyone needs a beautiful fall centerpiece for their kitchen table. Better yet, everyone needs an inexpensive way to decorate for the holidays. Thankfully the Dollar Store has you covered! Who's ready to go shopping??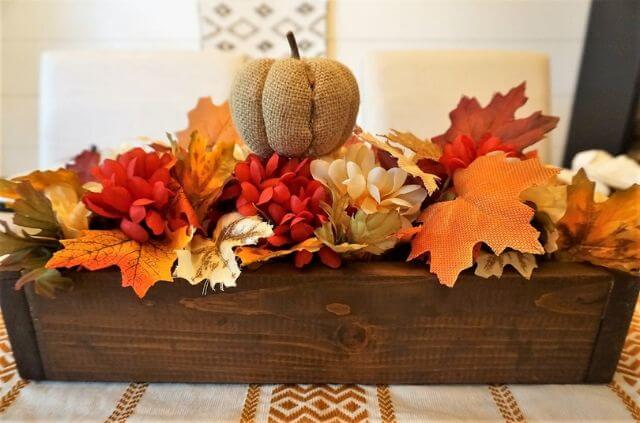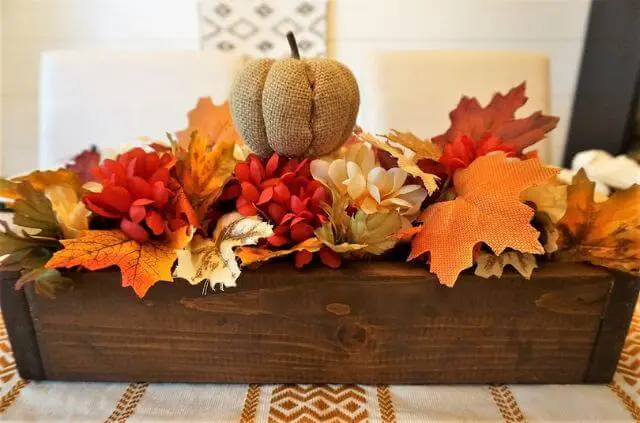 Source: Legally Crafty Blog
8. DIY Candle Holder Centerpiece
Are you looking for a way to display your candles this fall? Give this DIY pumpkin candle a try. Choose your paint color, a Dollar Store pumpkin, and a candle, and you'll be on your way to creating this amazing fall craft.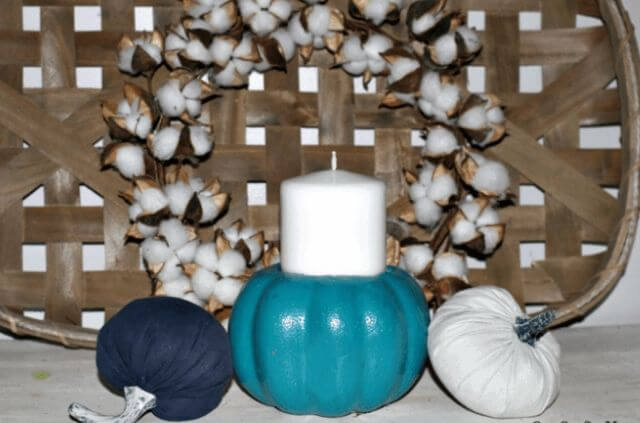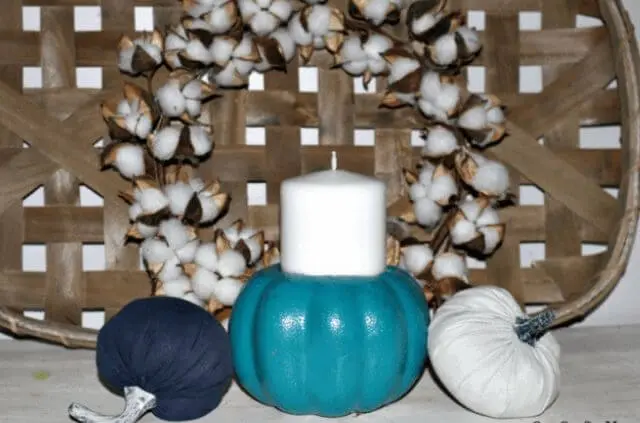 Source: Ideas For Your Home
Helpful Craft Supplies:
9. Fall Dollar Store Centerpiece
If you're looking for an inexpensive way to decorate your table, look no further! With a few items from the Dollar Store, you can create this masterpiece. This DIY centerpiece will be the focal point of your room this fall.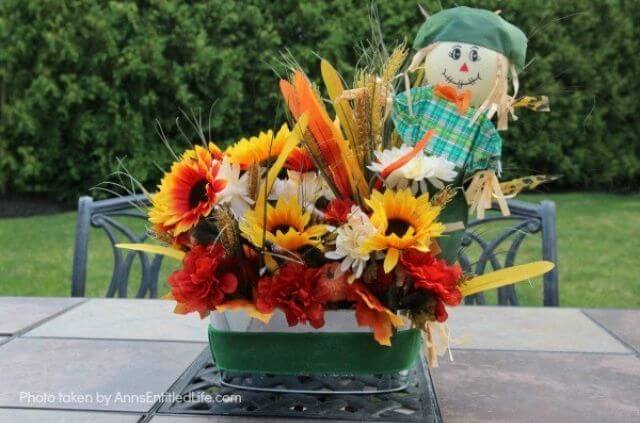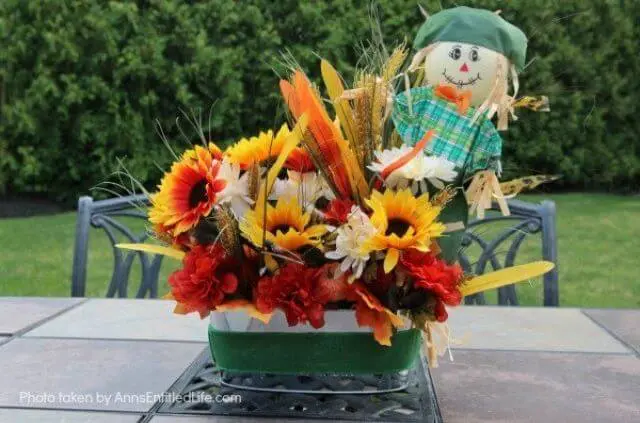 Source: Ann's Entitled Life
10. Fall Wreath For Your Front Door
Everyone needs a fall wreath for their front door or to display in their home.. Am I right? One of my favorite things to buy at the Dollar Store, besides holiday bags and their artificial flowers. They have an extremely large selection of just about any flower you could want. Head to the nearest Dollar Store to gather supplies to make this wreath.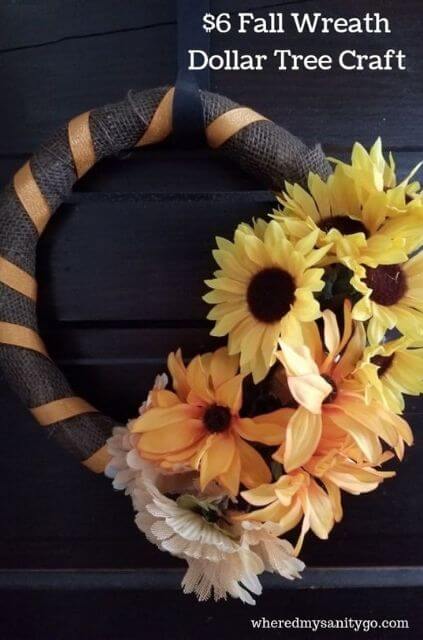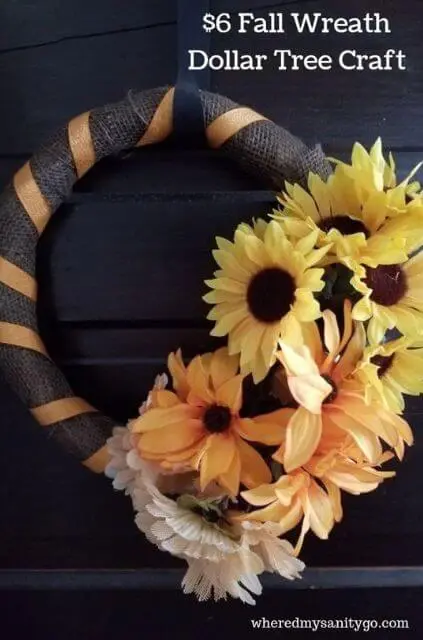 Source: Where'd My Sanity Go
11. Rustic Fall Tablescape
Do you love crafting? If you said yes, this rustic fall tablescape is a must! Head to your local Dollar Store and pick up all supplies to make this awesome rustic tablescape. Make sure to check out the link below for a full list of everything you'll need at the Dollar Store.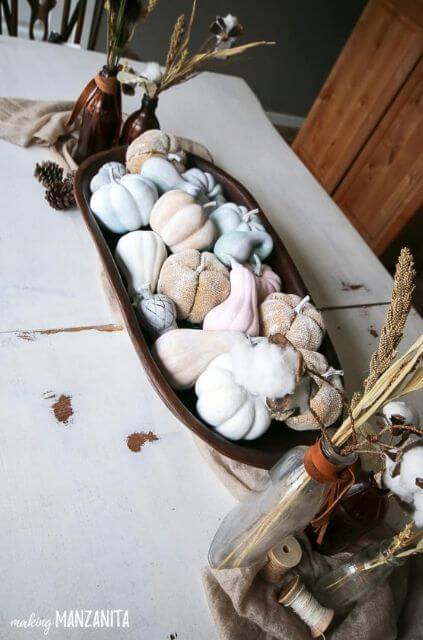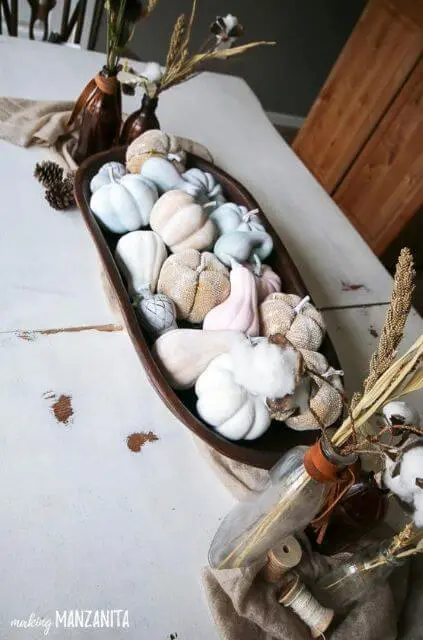 12. Create a Glass Centerpiece
Have you seen Dollar Stores' selection of glassware? If not, they have a very large selection. If you can dream it, they have it. Create your own glass centerpieces by gluing different glass holders together. Then fill the glass with your choice of beans, candles, or candies based on the holiday.
Come check out what I created using Dollar Store glassware in my bathroom!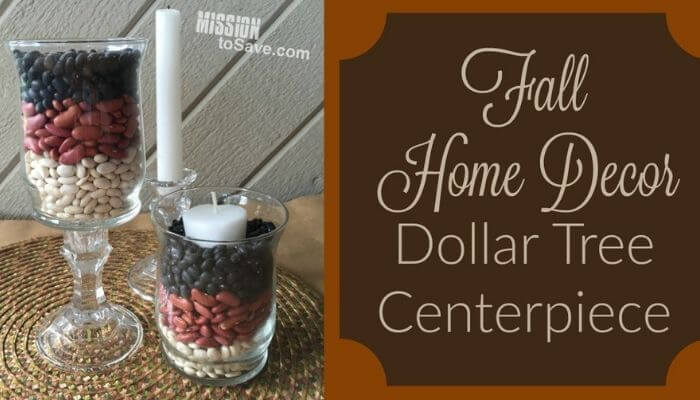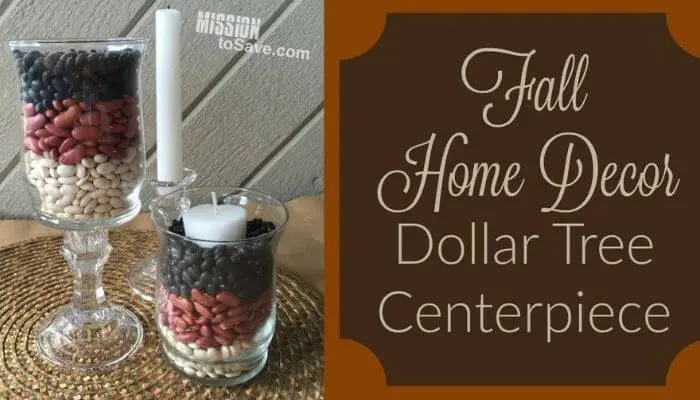 Source: Mission To Save
13. DIY Fall Leaf Bowls
Finding festive budget-friendly ways to store holiday candies is my jam. If you like displaying holiday candy or nuts on your countertops, you're going to love this project.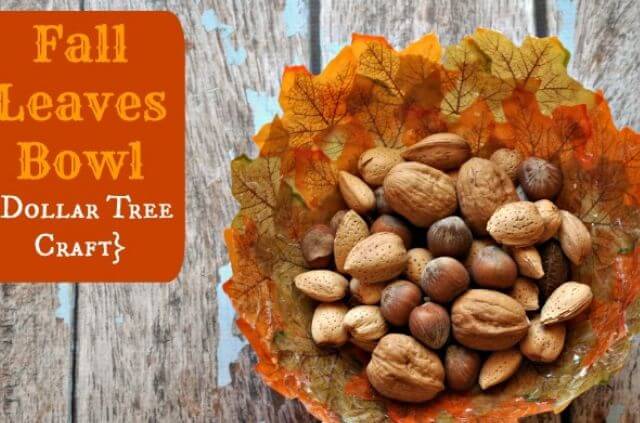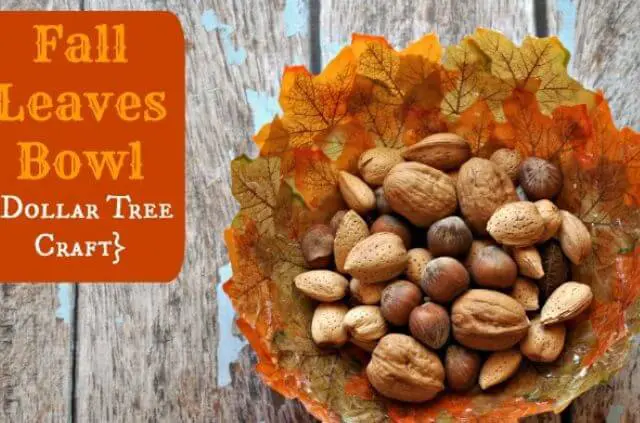 Source: Happy Mothering
14. Recycled Ghost
Isn't this ghost craft such a neat idea? What you're going to love most about this project is that you probably already have all of the supplies to make this at home. However, if you don't, a quick run to the Dollar Store, and you'll collect all of your supplies in one trip.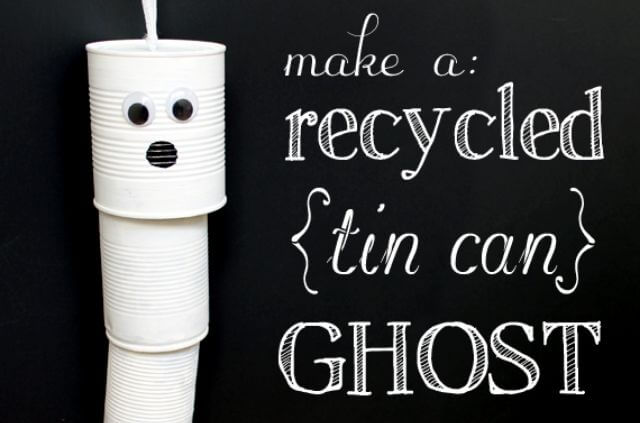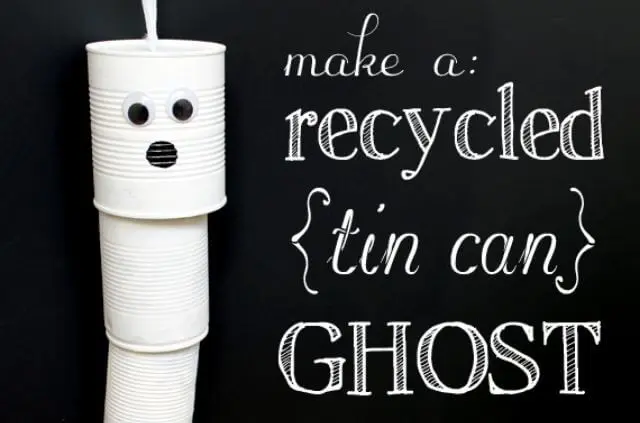 Source: Create Green Living
15. A Pumpkin Vase
Head to the Dollar Store to grab a styrofoam pumpkin and some artificial leaves for this project. All you have to do is cut out the top and display your leaves or flowers of choice.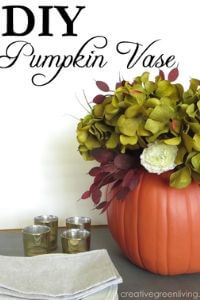 Source: Create Green Living
DIY Dollar Store Fall Decorations- Final Thoughts
Crafting your own fall decorations using Dollar Store items is not only budget-friendly but also incredibly rewarding. It allows you to tap into your creativity, infuse your home with a personalized touch, and embrace the beauty of the autumn season without breaking the bank.
The Dollar Store provides a treasure trove of affordable materials, from faux pumpkins and leaves to ribbons, candles, and more. With a little ingenuity, these humble items can be transformed into charming and festive decor pieces that will impress your guests and make your home feel warm and inviting.
If you enjoyed this article, make sure to save this for later! And come follow us on Pinterest!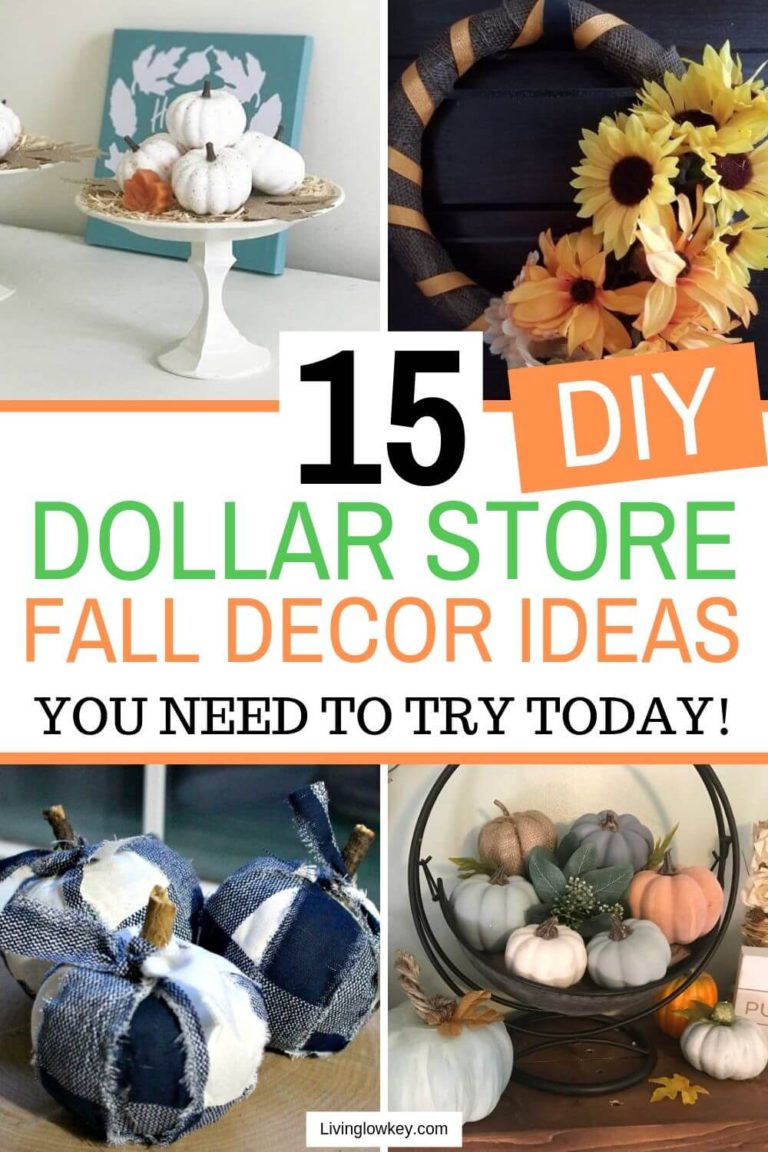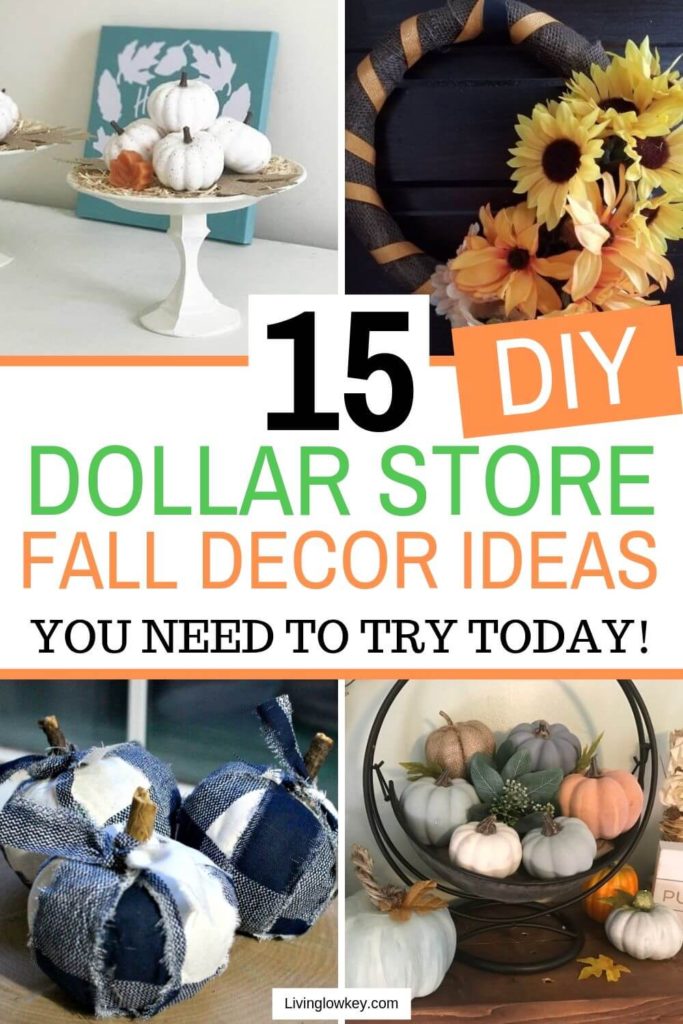 Related articles: