Get paid cash with the best online survey sites!
Have you been looking for an alternative way to make extra cash from the comfort of your home? What if I told you that you could do it by simply leaving your opinion on some of the BEST SURVEY SITES around?
Yes, you get paid for your opinion!
How simple is that!
You take a free online survey, and you get paid CASH MONEY.
So if you are looking to make an extra couple hundred bucks a month, you're in the right spot! Will you get RICH from answering surveys in your FREE TIME? Probably not, but this is an easy way to make extra income in your spare time. However, if this becomes your full-time gig, the possibilities are endless!
If you find yourself aimlessly scrolling the internet at night or sitting down to binge-watch Netflix, multi-task and start filling out a free online survey while you're at it.
Some of these surveys only take a few minutes to complete.
Let's start making some cash!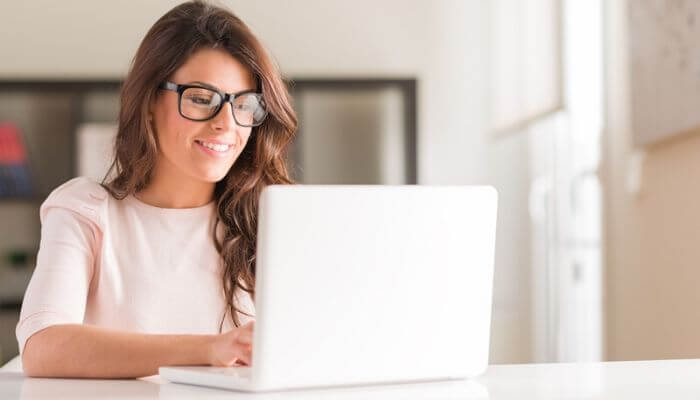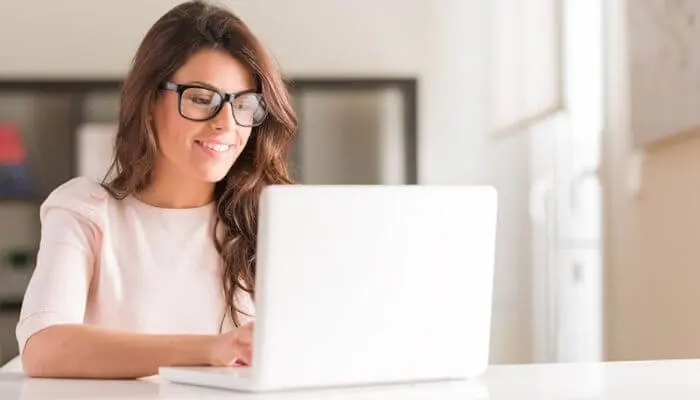 Related articles:
< The Crazy Side Hustle That Made Us Over $22,000 In A Month
< How To Make 200 Dollars In One Day (In Your Free Time)
< 40 Ways To Make Extra Money This Week
< How To Make Money Shopping Online With Ebates
You might be wondering why SURVEY SITES are so great:
Benefits Of The Best Online Survey Sites And Why They Are So Great
< They require no set schedule! That's right; you can work on them whenever you please. You get to be your boss and work at your own pace. When else do you have that luxury?
< You get paid via cash and gift cards. I love getting paid with gift cards. Don't worry; they let you choose what kind of gift card you get.
< They don't require any type of educational background! Yes, that means anyone can make extra cash.
< They are FREE to join! Since they're free, join and give them all a try! If you don't like one survey site, try a different one.
< There are NO contracts, which is one of the best parts! Nobody likes signing contracts. So sign up for as many legitimate survey sites as you want until you find the one you like.
Grab Your FREE Budget Binder Today!
Start saving more money and pay off your debt with this FREE Budget Binder
The Best Survey Sites To Make Money
1| Swagbucks – Earn A $10 Sign Up Bonus When You Sign Up For One Of The Best Online Survey Sites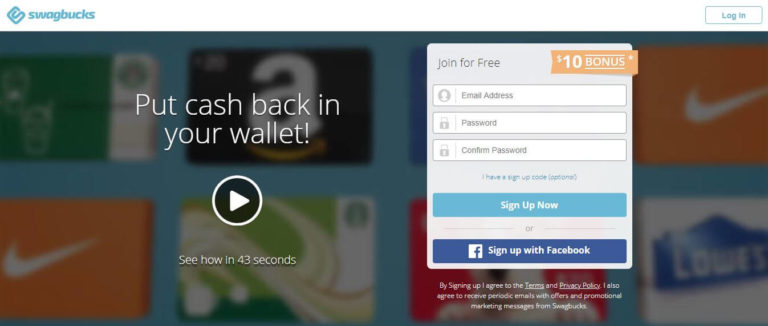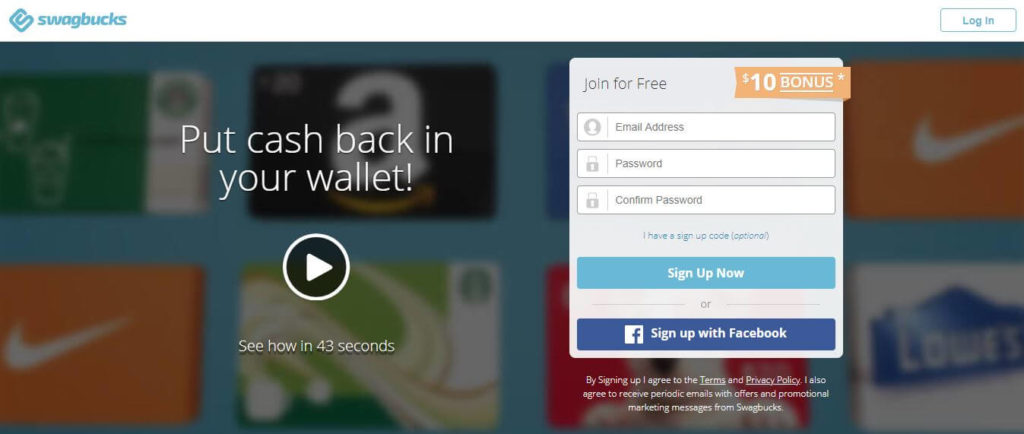 Swagbucks is one of the BEST survey sites to make money; that's why I couldn't help but list it first! Not only is it one of my personal favorites, but it also has a high potential for making YOU money!
If you are looking to make money taking surveys, start here.
If you enjoy shopping online, watching videos, searching the web, and answering surveys, then you have to give Swagbucks a chance!
Swagbucks gives out over 7000 gift cards a day and has paid its members over $405,000,000!!
If you are ready to start putting cash back in your wallet, head over to Swagbucks RIGHT NOW!
Redeem Your Cash- Swagbucks pays you in cash via PayPal or with awesome gift cards of your choice to your favorite retail stores such as Walmart, Amazon, and many more!
GIVE SWAGBUCKS A TRY AND GET A $10 SIGNUP BONUS FOR USING OUR LINK
2| Survey Junkie – Community Of Over 300 Million Members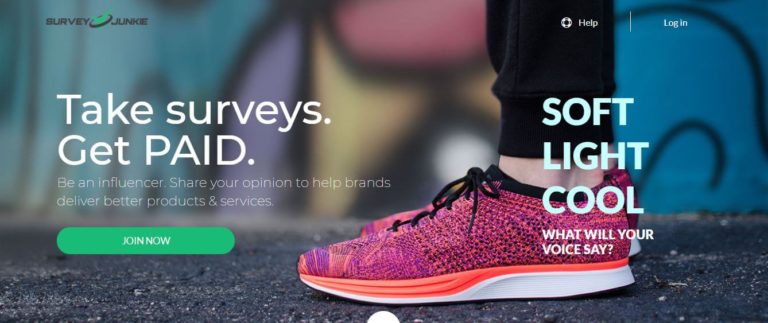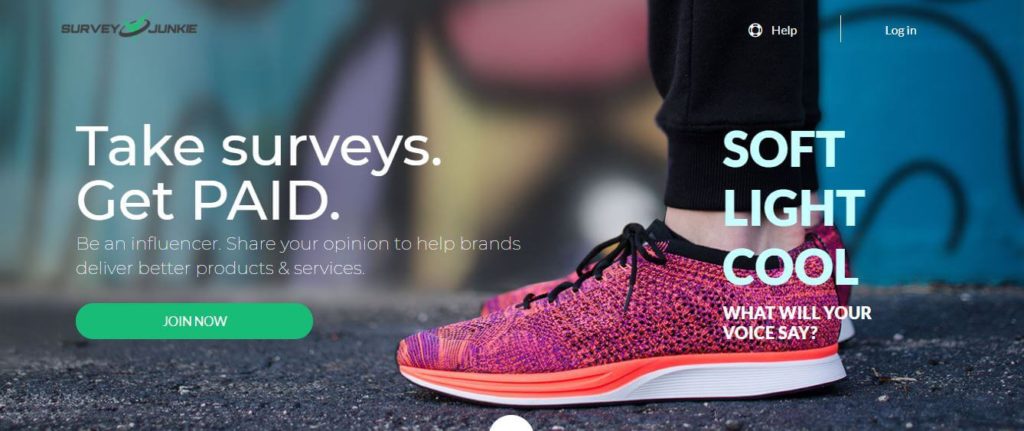 Do you enjoy making money? Then you will enjoy Survey Junkie!
The registration process is super simple. You fill out your profile, and they will match you with free surveys.
Why You Should Sign Up: You can take the surveys anytime or any place, even from your phone. How easy is that!
Redeem Your Cash Instantly- via PayPal or e-gift cards of your choice!
Are you ready to start making EASY CASH with this legit online survey site?
JOIN OVER 300 MILLION MEMBERS MAKING MONEY WITH SURVEY JUNKIE
3| Vindale Research – Earn $2 Just For Signing Up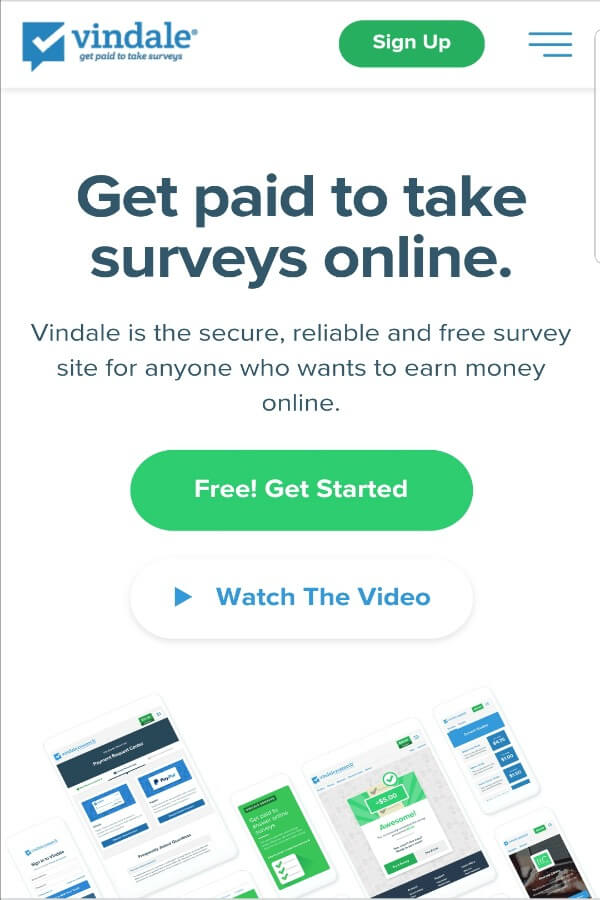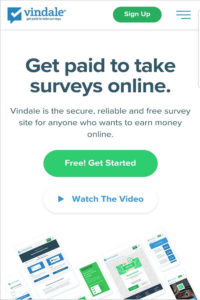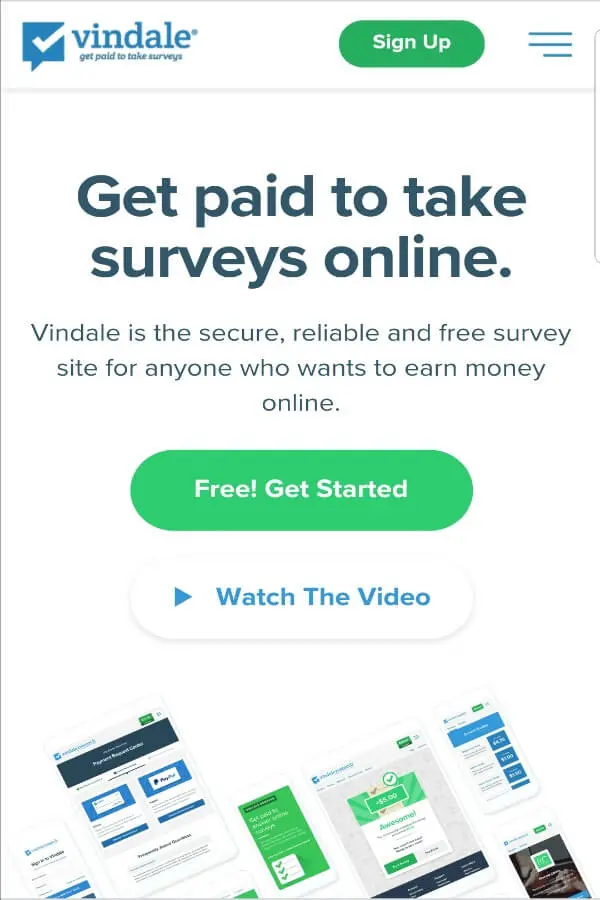 If you are sick of the everyday online survey site, you're going to LOVE Vindale Research! Answer questions about your demographics, and then they send you surveys you qualify for.
It's super easy to sign up, oh, and they are one of the top survey sites to make money from!
I enjoy these surveys because they have a variety of different topics to choose from, such as sports, home improvement, technology, cars, health, and travel.
They have something for everyone.
Why You Should Sign Up:
< Its FREE, so why not give it a shot
< You earn $2 just for signing up
< You earn cash for every survey you take
< You can earn up to $50 per survey
< They offer full-service support
Redeem Your Cash- To redeem your cash, you can choose to have a check sent in the mail or sent to you via PayPal.
Vindale members have earned more than 6 million dollars in cash! So are you ready to join?
SIGN UP FOR VINDALE TODAY FOR FREE– ONE OF THE BEST SURVEY SITES
4| Pinecone Research – Make At least $3 For Every Survey You Take
This is another great survey site! They not only let you complete online surveys, but they also allow you to test products from time to time. How awesome is that!
Being an influencer of future products that have yet to hit the market is exciting.
Why You'll Love Pinecone Research:
One of the top survey sites
You get to learn about products before they hit the markets
You can make a good amount of money
You get to influence which products make it to the market
Give one of the BEST survey sites a try today. You won't regret it!
5| MySurvey – Join For FREE, Have Fun, and Get Paid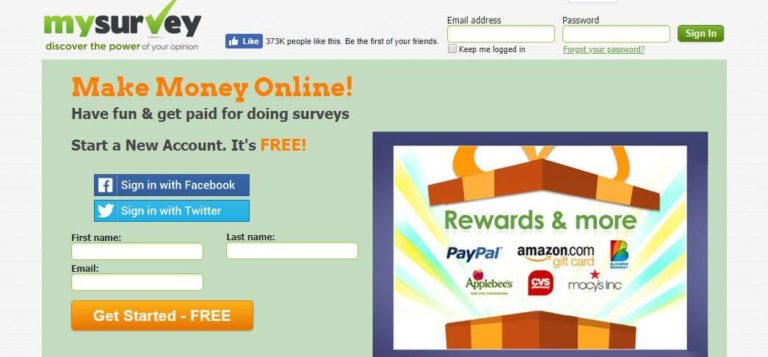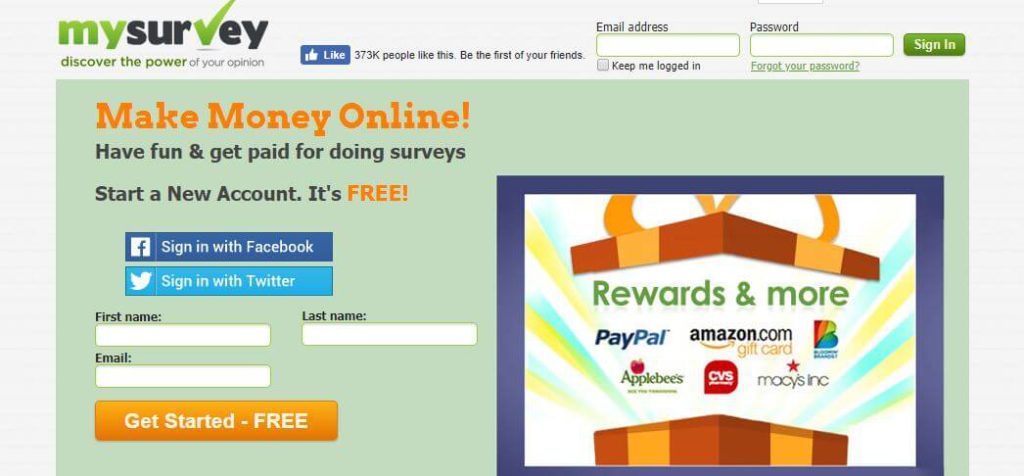 Are you ready to share your opinions and be a unique influencer? Or participate in consumer research, online surveys, diaries, and test products?
Then MySurvey is your jam!
They have rewarded $32million+ to their worldwide members since 2014.
MySurvey is also the #1 Paid Survey Site! That should be more than enough of a reason to give them a try.
Why You Should Join:
Hello, they are the #1 paid survey site, so there is no need to worry about the legitimacy of their website.
They offer great rewards
You can complete their surveys anytime from anywhere on multiple devices
They have a referral program, so when you refer a friend, you get cash
6| MyPoints – Earn $.50 To $5 Per Survey, It Adds Up Quickly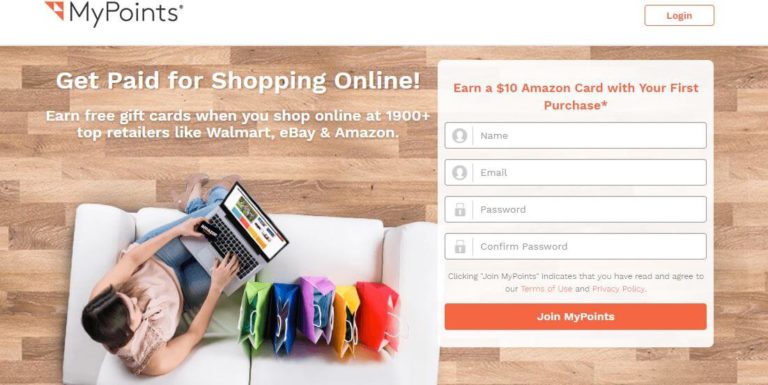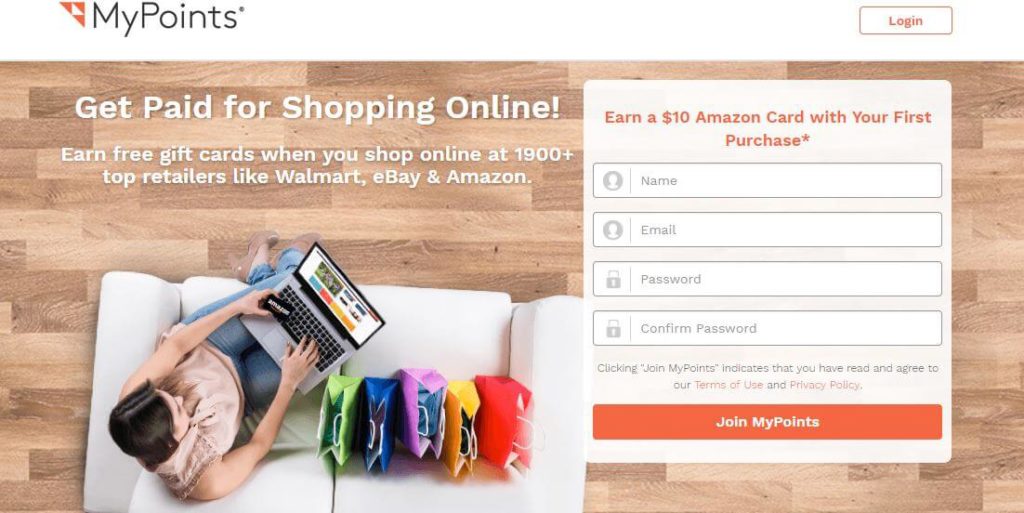 You will LOVE MyPoints because they offer a wide variety of ways to make CASH!
MyPoints isn't just an ordinary free online survey site. They offer so many different ways to make fast cash.
Do you like shopping? MyPoints pays you cash for items you buy while shopping.
Yes, you can make money off of your purchases.
You will also earn a FREE $10 gift card with your first purchase while shopping through their site. How exciting is that!
How You Will Make Money:
< Shopping online
< Taking surveys
< Watching videos
< Playing games
< Discover content
If you enjoy MyPoints, then make sure to refer your friends. Not only will they get to join in and make some extra cash, but you'll also get points which you can then redeem for cash.
If you are ready to start making money while watching videos, give MyPoints a try today.
You won't be disappointed!
7| OneOpinion – Earn Easy Money With One Of The Best Survey Sites For Cash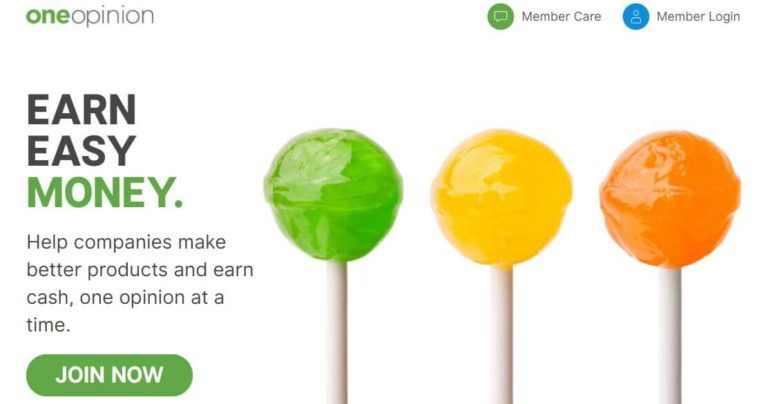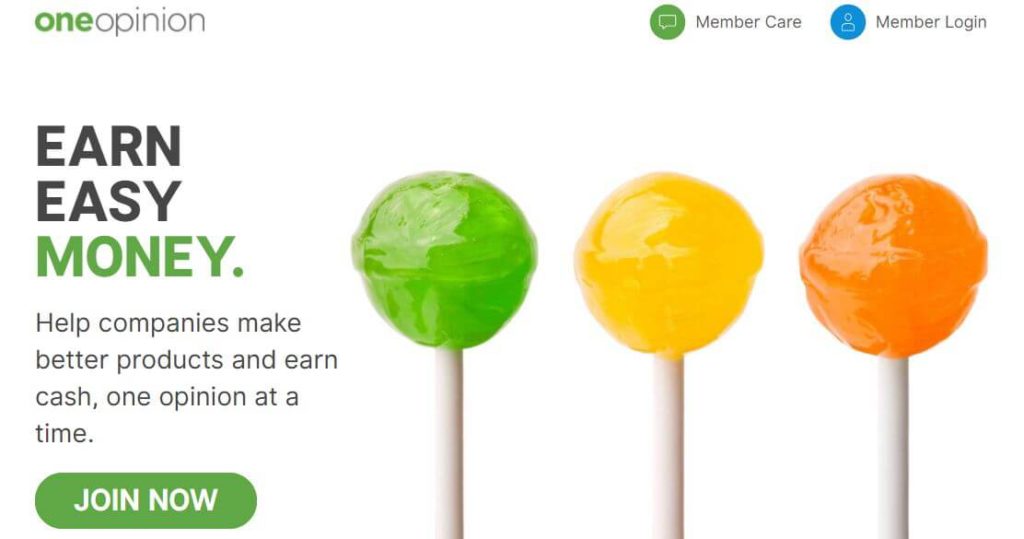 If you love simplicity, you will love OneOpinion! Not only that, but you have the potential to make money a LOT OF MONEY with this awesome survey site.
So Sign Up It's Free, start taking surveys, and make a lot of money. It's that simple!
The more surveys you take, the more you earn. Once you are ready to cash out your points, you can choose to do so via Visa Card, PayPal, or Amazon Gift Card.
Why You Should Try OneOpinion:
< They have excellent customer service
< The potential for making money is high
< They have great reviews
< It's FREE
8| InboxDollars – FREE $5 Bonus When You Sign Up For This Free Online Survey Site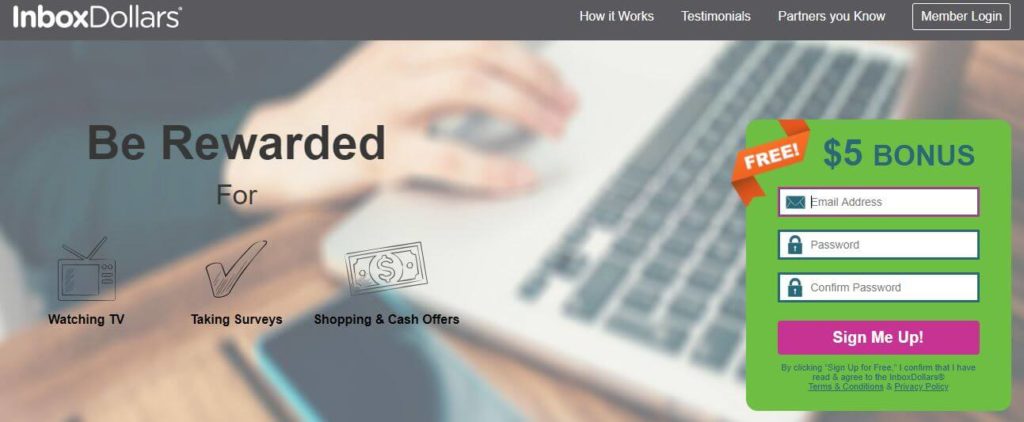 Would you like to be rewarded for watching TV, taking surveys, or shopping? Then this is the place to be.
Signing up is super easy and quick; it only took me a few seconds!
You get paid anywhere between a penny and $15, depending on the survey you are taking.
One downfall I did notice– You get your free $5 bonus as soon as you sign up, which I mentioned only takes seconds. However, once you sign up, you must take a few surveys totaling 30 dollars before they allow you to collect your money.
  They do this, so you can't sign up; take the $5 and run.
If you are joining InboxDollars to make money on surveys, this won't be an issue because you'll earn $30 in no time! After all, this is going to be your new side hustle.. right!?
Get started today! InboxDollars is seriously one of the straightforward sites to navigate; you'll love it!
Grab Your FREE $5 Bonus When You Get Started With Inbox Dollars Today
9| Ipsos i-Say – An Easy Way To Make Money
Are you ready to join a community with more than 300 million members?
If so, then i-Say is the place to be! Who doesn't want to get paid for their opinions?
Most surveys are short and take less than 20 minutes. If you are lucky, you will have opportunities to make close to $100 for particular surveys. Remember, if you are one of the lucky ones, these surveys take a lot longer to finish.
I enjoy the short surveys; then, I can take as many as I want when I want.
How To Redeem Your Rewards- I love that I-Say has such a wide variety of ways to redeem your points. Yes, you can redeem your points for cash, but i-Say also has its Marketplace where you can buy merchandise, download music, and so much more.
Remember, if you want to make a substantial amount of money from online surveys, you need to follow these tips:
< Join a handful of the survey sites
< Make sure that you are joining high-quality paid survey sites like the ones I mentioned above
< Set aside time each day to do surveys for money
< Commit and stick with it; quitting won't make you money
These are the best survey sites online, give them a try, and let us know what you think!
Make sure you save this for later and join us on Pinterest for more money-making hacks! =)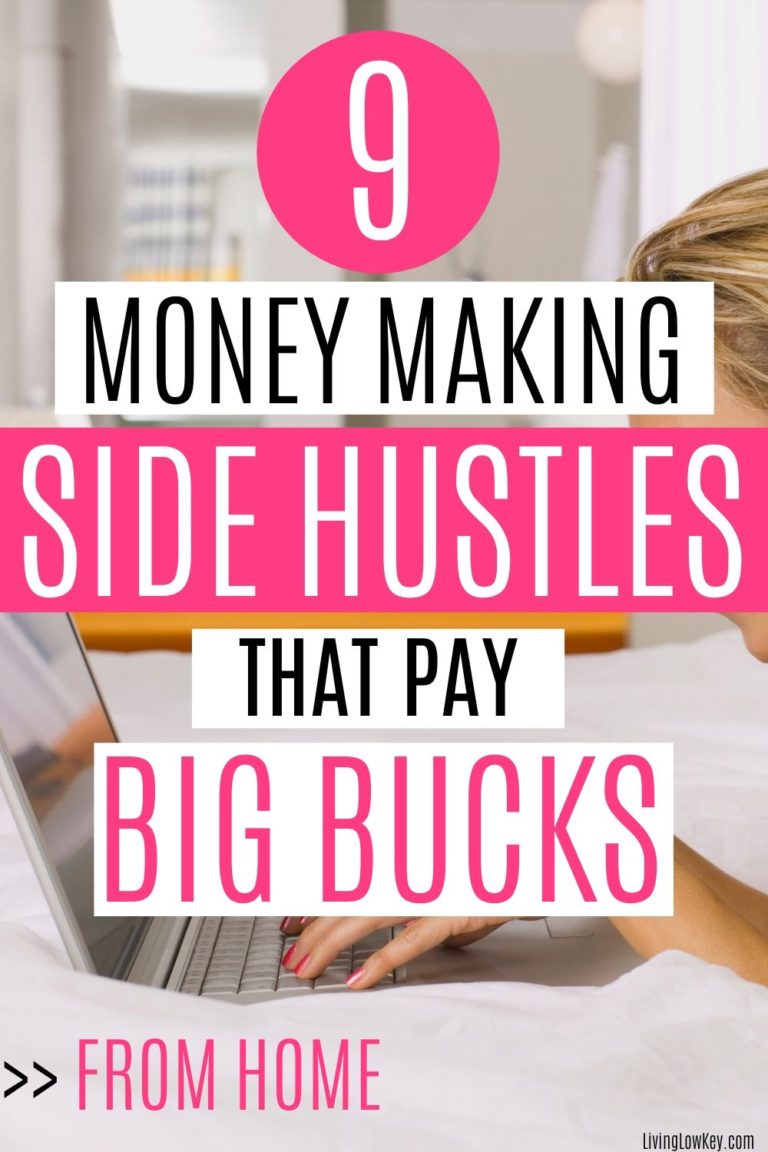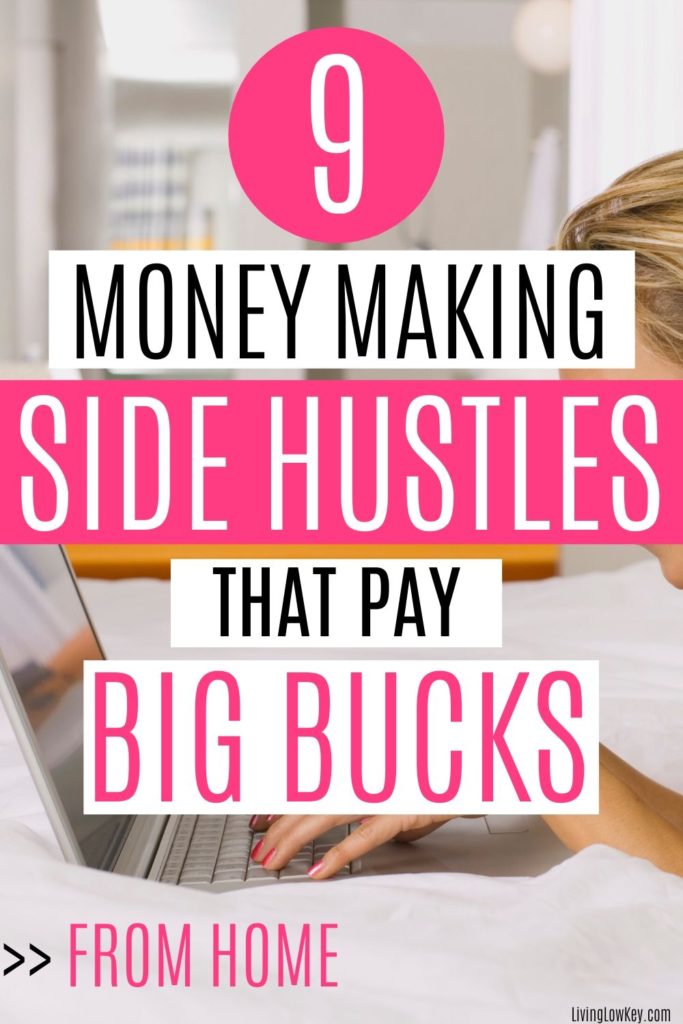 [disclosure]
Grab Your FREE Budget Binder Today!
Start saving more money and pay off your debt with this FREE Budget Binder
Related articles:
< The Best Stay At Home Mom Job That Makes Money While You Sleep
< 37 Flexible Side Hustles For Moms (That You Can Do In Your Free Time)
< Shop With Ibotta To Get FREE Cash Back and A $10 Welcome Bonus
< Make Free Money Today With These Companies: Just By Using The Internet