I'm not the only one dreading Christmas already am I? It actually has nothing to do with the Holiday itself because I love Christmas! It's my favorite holiday. It's the money aspect. Christmas is expensive and I just want to come out of it DEBT FREE!
Halloween is like tomorrow, which technically means we still have two months to prepare so why are we stressing? This should be a joyous time spent with friends and family.
I think some of the stress comes from the expectation of needing to give the best and the biggest gifts! Or to just giving presents in general, to everyone.. in sight..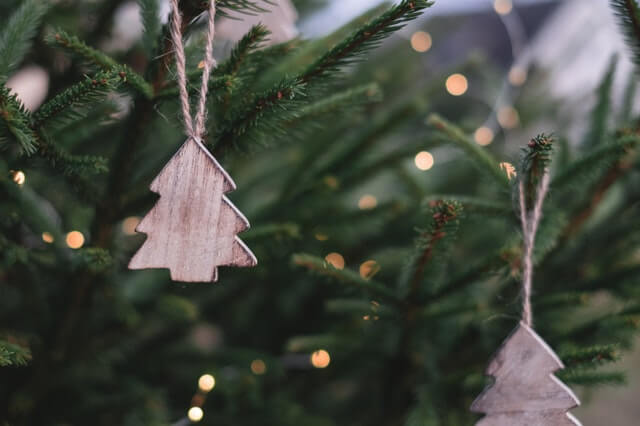 Don't get me wrong GIVING is GREAT but at what point do you draw the line. With all the Holiday party's to attend, money just starts jumping out of your pockets left and right and the next thing you know..
You're in debt.. From Christmas.. and your New Years Resolution becomes paying off your debt.
Who's ready to stop spending the holidays stressed about money and start fully enjoying the seasons real meaning.
We've managed to have debt free Christmas's the past three years, so I thought I would share with you how YOU can stay debt free this holiday season!
Related Articles:
Start Your Christmas Shopping Early
Like yesterday! A majority of people live paycheck to paycheck, so when November and December roll around its unrealistic to think that if you just budget your money for a few weeks you will have enough money saved. Have you tried budgeting for the holidays before? If not you should know that trying to budget during the holidays is almost impossible.
It can take months to perfect the art of budgeting, so giving your first at budgeting during the holidays is a bad time to start. I recommend you start saving months in advance so when November rolls around you already have a nice size Christmas stash.
Then all that is left is the fun part, shopping!
If you're looking for some extra cash this holiday season make sure you grab yourself our FREE Money Challenge Worksheets here! You'll be able to save $1000 in 90 days with this simple money chart!
Christmas On A Budget – Pay With Cash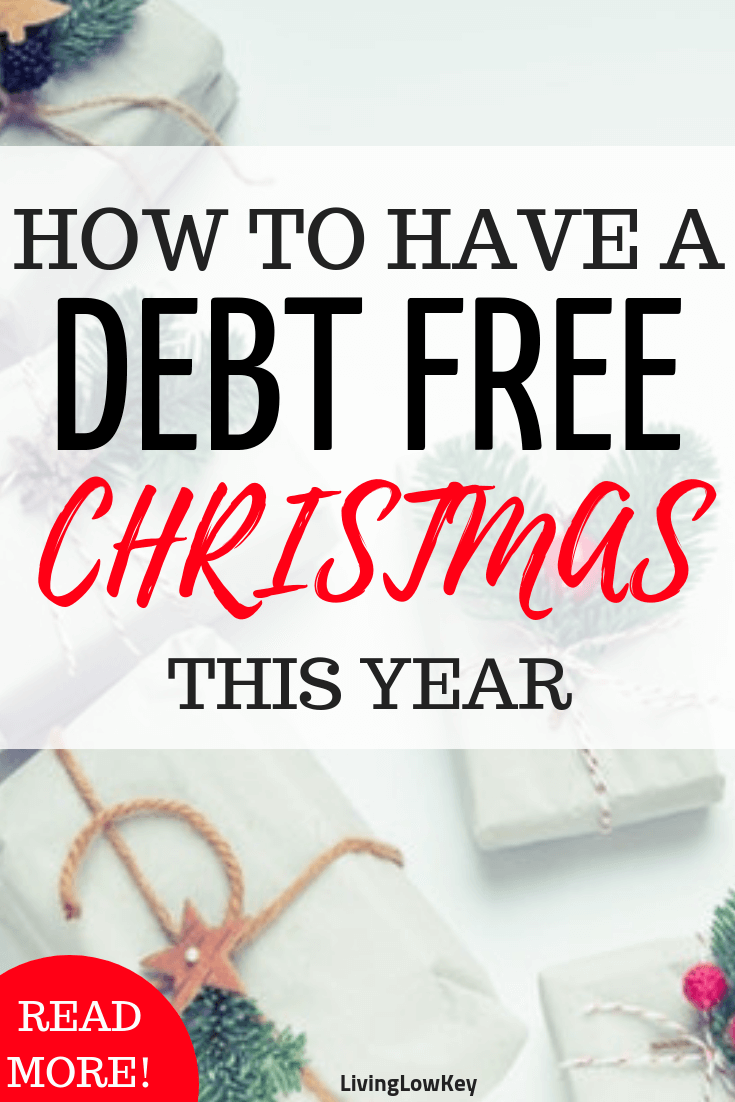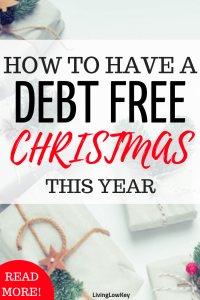 Do you have a Christmas fund? If not you need to start one. A Christmas fund is an amount of money you have saved or put away just for Christmas festivities. Once you reach your Christmas fund goal, divide up your money based on how many people you have to shop for.
This way you will know exactly how much you have to spend on each person. Then use that set amount of cash when you shop. This will ensure that you don't go over your Christmas fund because yes Chrismas on a budget is happening this year!
Shopping with cash is the key to sticking to your budget and not spending more money then you have this holiday season. Let me repeat this, do not go over your budget.
If you need help figuring out your budget our Ultimate Guide to Budgeting will help you get started.
If you haven't started saving for Christmas this year there is still time! Don't give up hope.
If you save $35 for the next nine weeks you will have a little over $300 dollars to work with, for last minute shopping. That is more than enough money for gifts for your family. It's certainly better than having no money saved what so ever. I highly recommend paying with cash this Christmas season.
Paying with cash hurts so much more because you will be aware of how much you spend and you'll know exactly when you run out of money! It's super important to keep a close eye on how much money you are spending when you are Christmas shopping..
Whatever you do, buying for yourself is not in the budget! This one is soo hard, I struggle a lot with it too. However, this will save you a lot of money and I religiously live by this rule of thumb. During the months of November and December don't buy anything for yourself. I know it's so tempting when you are out walking through the mall, everything on display is calling your name.
Don't fall for it! Keep walking!
Grab Your FREE Budget Binder Here
Inexpensive Gift Giving And Free Christmas Gifts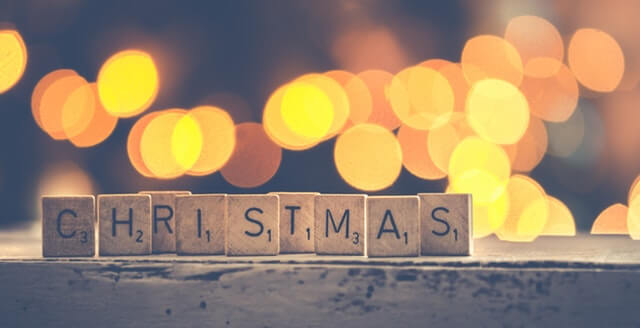 I know when I mentioned that $300 was more than enough to buy gifts for your family, some of you were probably rolling your eyes. I promise you though, it's not impossible. Have your tried handmade gifts? Gifts that are handmade not only cost less but have sentimental value that will last much longer than any store-bought gift.
Remember its the thought that counts!
If you don't already do your Christmas shopping at one of the many Dollar Stores! Especially if you are shopping for young kids. There are so many little gadgets there the kids will love. I go there often for gift bags and cards. You can spend $5 at Target buying the same bag you can find at the dollar store for $1 and the same goes for cards.
I also recommend giving eCards a try. Instead of spending money on Christmas cards and taking the time to hand write them all, just jump online. You can personalize an eCard for any holiday and send it via email.
I also encourage doing gift exchanges. If you have a lot of brothers and sister or nieces and nephews this works great! Then you are only buying a gift for one or two people instead of the whole tribe.
Saving Tools For Christmas Shopping
When shopping online, use Ebates! If you haven't given Ebates a try before then you should. Their website is super easy to use. They reward you for shopping at your favorite sites online. For example, I shop online at Amazon and Barnes & Noble a lot. All you do is go on to Ebates and click on the website you want to do your shopping through… such as Amazon.
Then you get cash rewards simply by shopping through Ebates. I then use that money to put towards other Christmas necessities. It's super easy!!
Use our link to sign up for Ebates and you get a $10 welcome bonus!
Another saving tool that really comes in handy is Mint. This is a super easy app that helps keep track of your finances. Once you link up your bank account you can create a budget and keep track of your expenses right there on the app. If you are like us and you always have your phone close by, this would be a great app for you to help budget your money this holiday season.
My favorite part is its free!
Use a separate savings account when you are trying to save for Christmas. I highly recommend giving online banking a try. Out of sight out of mind. Not only do they have higher interest rates but its easier to forget about your money. MEANING, you're less likely to spend it on something other than Christmas.
Lastly, if you are looking for a little extra money for the holidays, online surveys are an easy way to earn an extra $100. My favorite survey site is Swagbucks. You get a $5-$10 bonus for signing up. Once you are signed up complete a survey in your free time, like when you're watching TV. Every time you complete a survey, watch a movie or shop through the site, you earn Swagbucks!
You can redeem those Swagbucks for gift cards of varying amounts. I like to do surveys or watch short videos and save up until I can get a $25 gift card. I have used it to get gift cards for Bath & Body Works, Target, Walmart, Bass Pro Shops, and even Amazon.
Remember the true meaning of the holiday season! Stop feeling obligated to buy gifts, especially ones you can't afford. There are other ways to give this season.
This blog post may contain affiliate links. Learn more.
Grab Your FREE Printable Budget Binder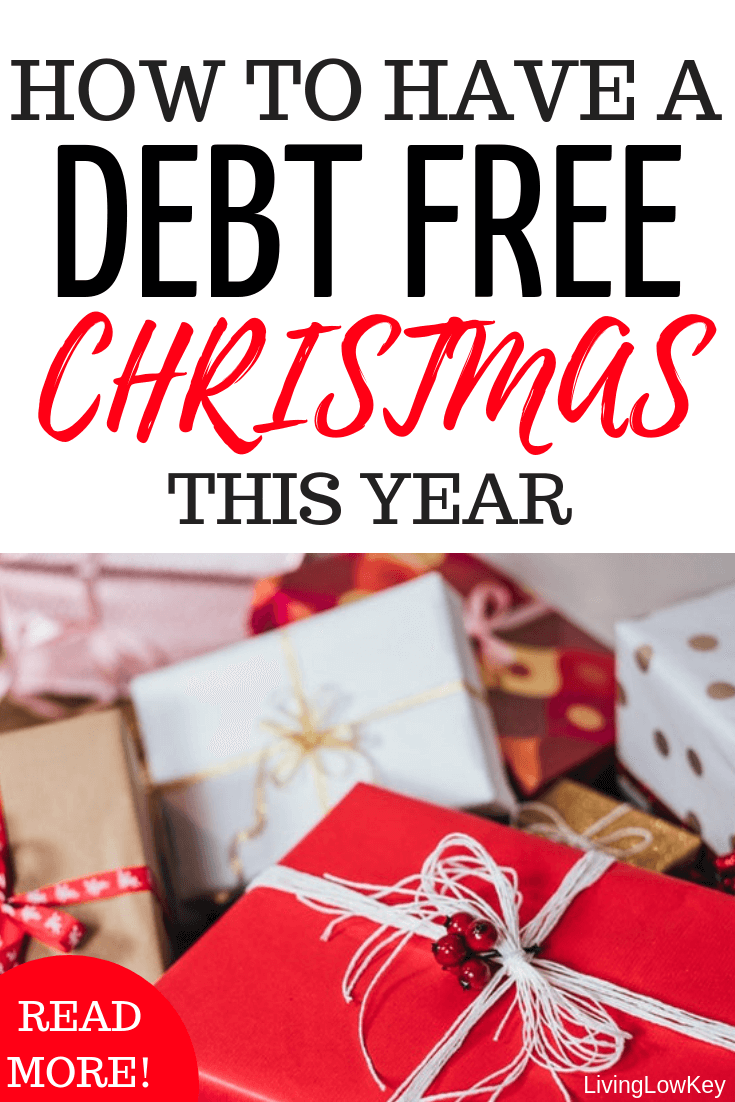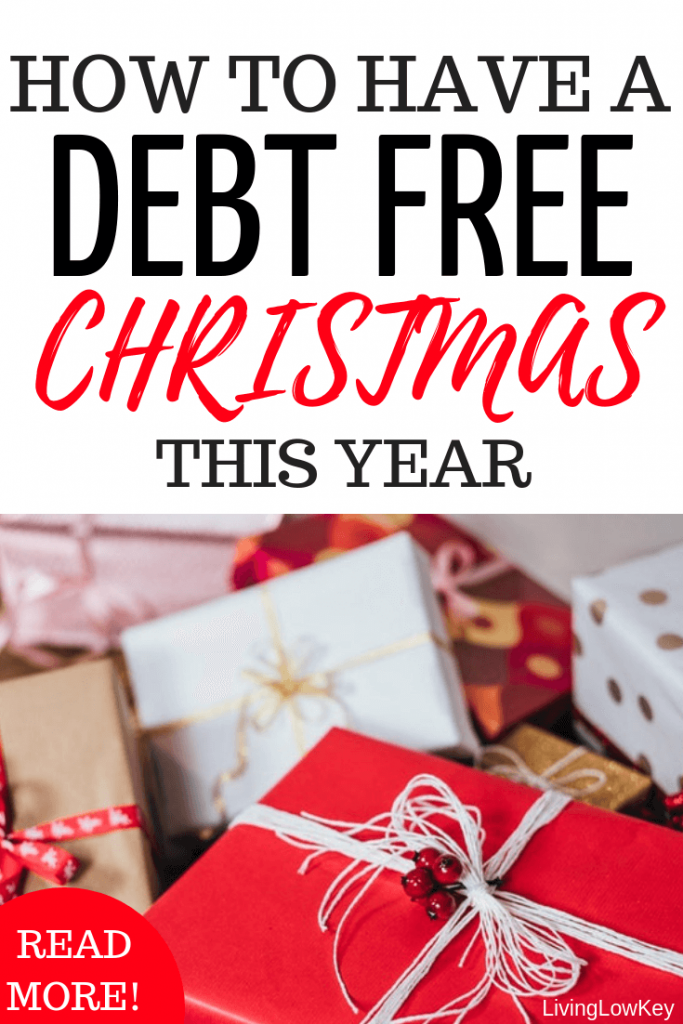 Who's ready for a debt free Christmas season?