This is a sponsored post. All opinions are 100% my own.
If you're looking for a legit Swagbucks review, you've come to the right place!
Swagbucks is a top-rated survey site that I've personally made money from. They've currently paid their members more than $629,108,526, which is insane because Swagbucks is free to sign up and use.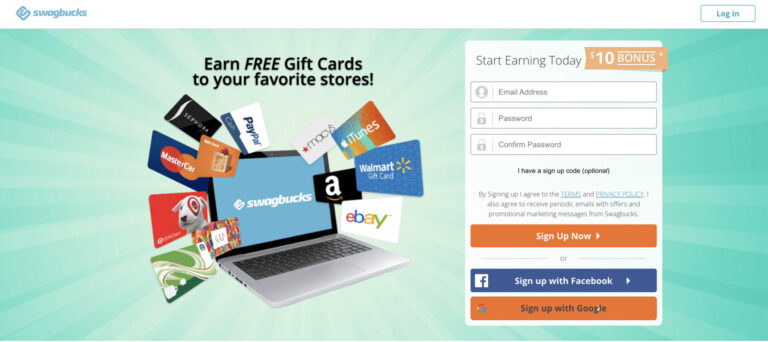 If you're looking for the answers to questions such as:
Is Swagbucks worth it?
How much can you make on Swagbucks?
How much does Swagbucks pay?
Does Swagbucks really work?
Is Swagbucks safe to use?
I'll answer these questions and more so you can find out exactly why Swagbucks is one of the most popular money-making programs.
After this, in-depth review you'll not only be able to answer the question of, is Swagbucks worth it, but you'll also know if Swagbucks is for you?
If you are looking to make easy money from home, in your pj's, this is a great place to start!
How Does Swagbucks Work?
Swagbucks is the most popular online rewards program. They give you Swagbucks points for doing simple tasks online and then you can turn those points in for money! It's a really simple process.
A lot of times people hear the name Swagbucks and they think it's just another one of those survey sites out there but I promise you it's so much more!
Yes, you can take paid surveys with Swagbucks but you can also earn cash:
> Shopping at your favorite retailers
> Watching online videos
> Play games
> Searching the web
> Sign up for deals
> Search the web using their search engine
> Installing the Chrome browser app
There are so many different ways you can make money using this rewards program you'll be sure to find one that works for you.
Having the flexibility to do more than just "take surveys" is what gets most people hooked. If you get bored with surveys, switch over to watching videos online.
The possibilities with Swagbucks are endless!
Related money-making articles:
Grab Your FREE Budget Binder Today!
Start saving more money and pay off your debt with this FREE Budget Binder
How To Sign Up For Swagbucks?
Signing up with Swagbucks is super easy.. and FREE!
Yea, you heard that right. I said it's FREE for you to sign up!!
Head over to Swagbucks and click "Not a member? Join Today."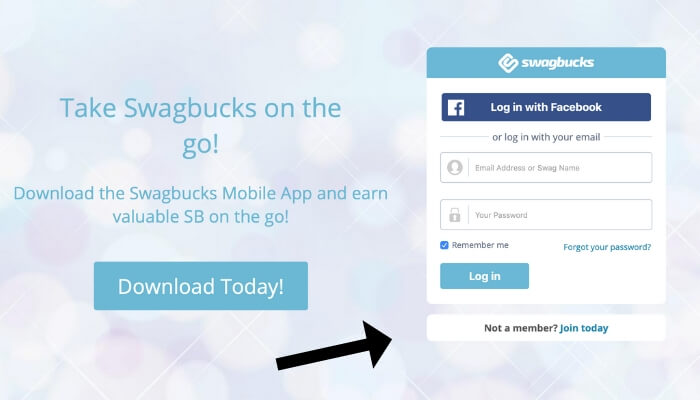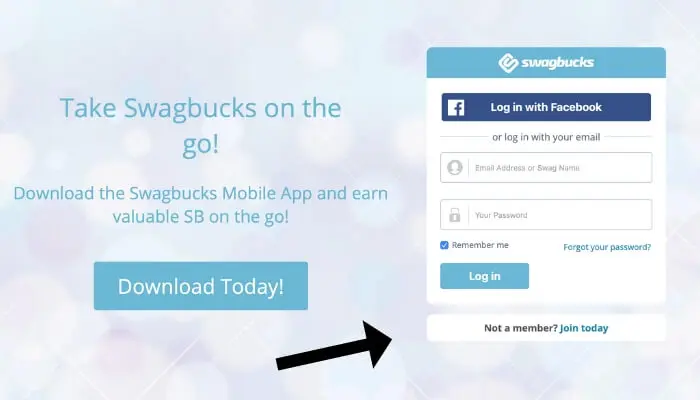 Then just fill out the simple form and hit the big SIGN ME UP button.
Next, head to your email to look for their welcome email.
How To Use Swagbucks
Swagbucks is an extremely easy website to use.
Once you log in to Swagbucks you'll see on the left-hand side, all of the different options for earning money. If you aren't sure how something works, scroll to the bottom of the screen and look for, "How it Works."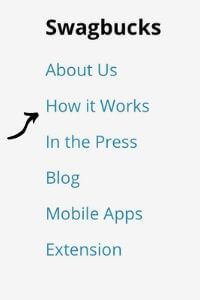 This will walk you step-by-step through the different functions.
Use The Swagbucks App
Instead of wasting valuable time logging into Swagbucks on your desktop or phone, do yourself a favor and download the Swagbucks App!
This app is extremely mobile-friendly and allows you to make money anywhere you have internet!! Waiting for your oil change to be done, take some surveys and make money. Waiting in long lines at target, watch a quick video.
With the Swagbucks App, you can earn cash anywhere!
How To Make Money With Swagbucks Rewards?
As I mentioned above, Swagbucks has numerous ways in which you can potentially make money. What I haven't mentioned is how to earn the most Swagbucks.
How To Earn Money With Swagbucks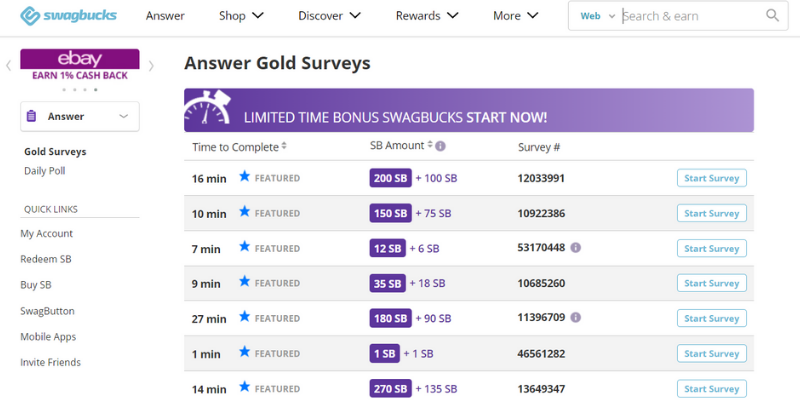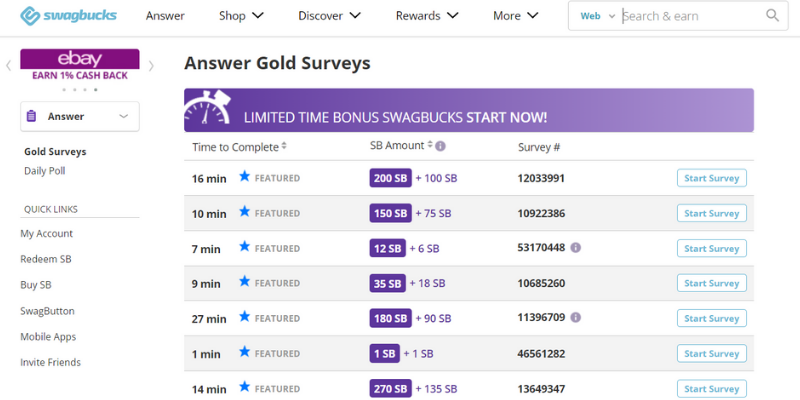 1| Shop Online-
Do you do a majority of your shopping online with retailers such as Target, Amazon, and Walmart? If so, you could be earning swagbucks points for your purchases.
Swagbucks is partnered with over 1500 popular retailers. When you shop online through Swagbucks, you earn what is known as SB points for the money you spend.
How many Swagbucks equals a dollar? To figure out what each Swagbuck (SB) points equates to in real money, see below:
(1 SB Points = $0.01)
I know that doesn't seem like a lot, but it adds up really quickly! Trust me, I just cashed in for two $100 gift cards!!
You can also get awesome coupons for your favorite retailers.
Next time you shop online, don't forget to hop on Swagbucks first, so you can earn money and score great deals for your purchases!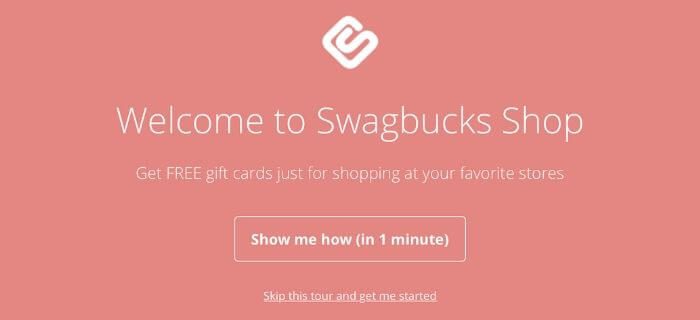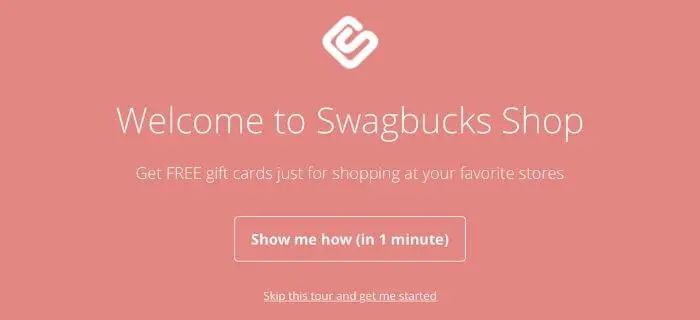 2| Watch Videos–
Everyone watches TV so why not earn money while doing it? Swagbucks puts together playlists for you to watch, which are usually 20-30 minute clips.
Watch the video and collect your SB points.
Pro tip– Make sure to rate each video you watch. This tells Swagbucks which videos you like and which you don't. This way, they'll be able to send video clips you enjoy watching.
3| Answer Surveys-
The easiest way to earn money with Swagbucks is to simply answer surveys. I love answering their surveys and polls. It's so simple to do!
Each survey shows you the time in which it will take you to finish the survey. If you're short for time, jump on, and take a 5-minute survey. If you have more time on your hands, try tackling a 30-minute survey.
You earn the most SB points for taking longer surveys that are 35+ minutes long. Every day you will see a list of featured surveys, similar to what you see below.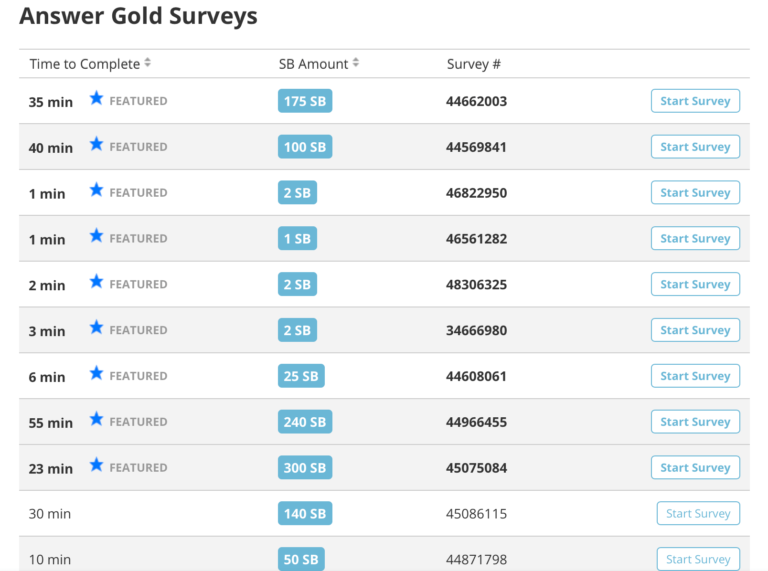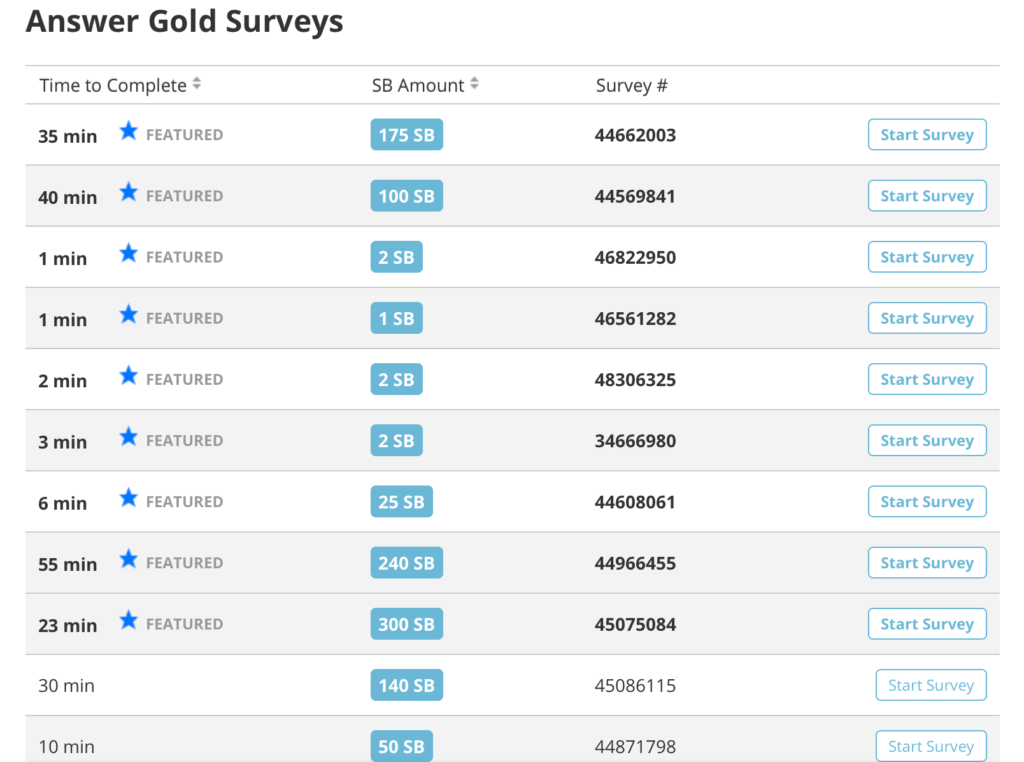 Featured surveys usually give you the most bang for your buck. This means that they usually have a big SB payout. Or they are short in length but, they have the potential to earn lots of SB points.
If you want to make money with these surveys, I suggest always keeping an eye on the featured surveys and taking longer surveys with higher SB payouts.
Grab Your FREE Budget Binder Today!
Start saving more money and pay off your debt with this FREE Budget Binder
4| Discover Offers-
When you discover online offers with Swagbucks, they reward you!! Here are a few things you can do to earn points using the discover tab:
> Sign up for Hulu, Hello Fresh, Acorns, and more
> Try for free recipes, memberships, coupons, and more
> Donate to charity and earn
> Mobile apps– sign up and win
I recommend clicking through the discover tab on the regular to see if they have something that sparks your attention.
5| Search The Web–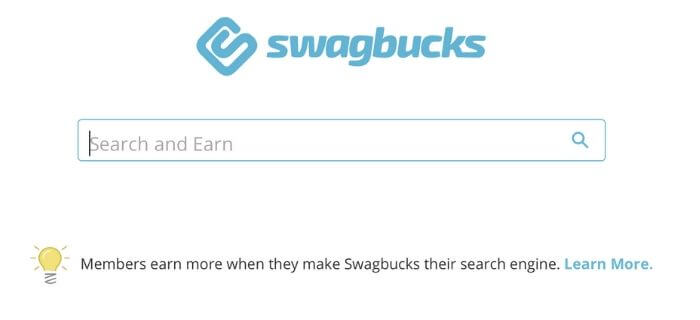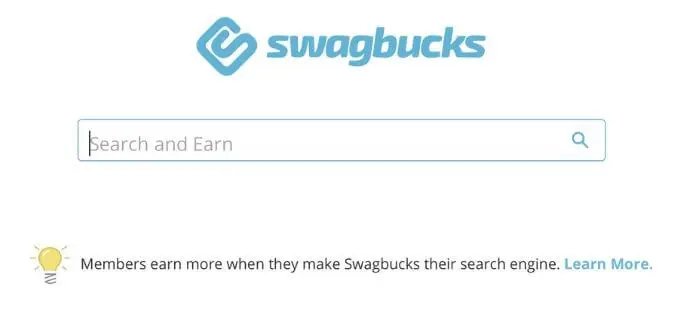 Swagbucks has its own Yahoo search engine tool on its site. You'll see it up near the top of the page and it says "search."
Always use their search engine when surfing the web to earn points!
6| Play Games–
Do you enjoy playing games online? Swagbucks has some of the most popular online games such as Deal or No Deal, Bejeweled, Bingo Bash, Wheel of Fortune, and many more.
If you play popular online games, chances are they have it on Swagbucks, so go take a look and start earning extra money for the games you play.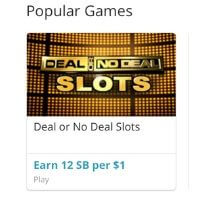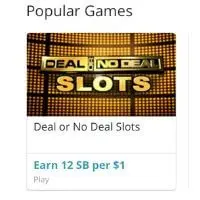 7| Add The SwagButton To Your Browser-
Have you heard of the SwagButton? Once you are logged in to Swagbucks, you can add the SwagButton to your browser for free. When you search the internet, the SwagButton lets you know which sites offer cash back.
It also alerts you when coupon codes are available. You no longer have to spend time searching for coupons online. It's a pretty awesome tool, and I highly recommend it.
How Much Does Swagbucks Pay?
Swagbucks pays based on your actions. It's super easy to look up which movies, surveys, and games will pay you the most for your time.
To earn the most money, I do what will give me the most bang for my buck! As I mentioned above, I always keep an eye on the featured survey section.
How To Convert Swagbucks Into Cash?
When you wrack up enough SB points and are ready to redeem your cash, you can do so with the, "Redeem your SB" button.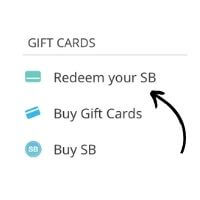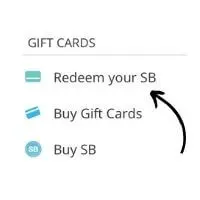 This button is on the left-hand side of your screen on the Swagbucks home page. On your Swagbucks app click the drop-down menu at the top.
Remember how much a Swagbuck is worth: 1 SB point = $0.01
This might not seem like a lot, but it does indeed add up fast.
How To Use Swagbucks Gift Cards?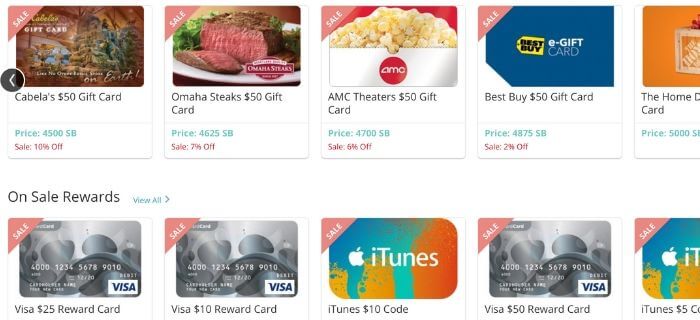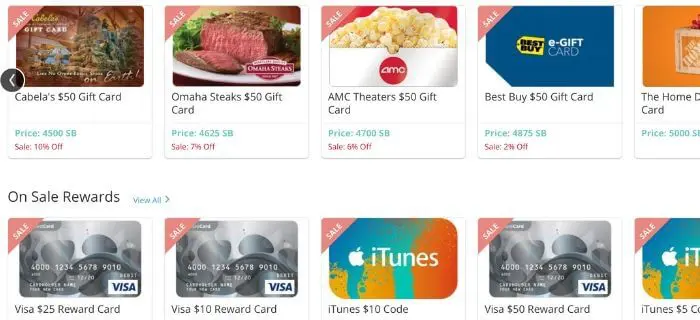 When you earn enough Swagbucks points you can cash them in for gift cards or cash with PayPal. A majority of people redeem their SB points using gift cards because of the large selection of gift cards you can receive, such as Amazon, Walmart, Visa, Target, and more.
Once you've decided on a gift card, click on the gift card you want and then hit "Redeem."
Once you redeem your gift card, a gift card code will be sent to your email. (It can take seven-plus days to get your email with your gift card). Sadly it doesn't happen with a click of a button.
This can be a downfall, as most of us want our money right now!
If you don't have a favorite online store such as Amazon or Target, I recommend redeeming a Visa gift card that can be spent at any store.
You can either print out your gift card or use it to shop online.
When shopping online, before you check out, hop over to your email, copy, and paste the code into the gift card section. (Use it the same as you would use any other gift card).
How Does Swagbucks Make Money?
Swagbucks is free to use, and you are making money… so you might be wondering, "how does Swagbucks make money."
It's quite simple, Swagbucks is the middle man.
They get paid for referring you to watch advertising, play games, shop online, and everything else at no cost to you!
Is Swagbucks Legitimate?
Can Swagbucks be trusted– It's safe to say that Swagbucks is both safe and legitimate. They're one of the most popular and top-rated survey companies for a reason.
Swagbucks is headquartered in El Segundo, California, and is run by a company called Prodege, which has a B+ rating with the Better Business Bureau. It also has an 8.3 rating with Trustpilot (a review platform for everyone to share their experiences).
Is Swagbucks Worth It?
What do you think..
If you're looking for extra spending money, then Swagbucks is worth your time to check out! Swagbucks is my favorite way to pay for holiday and birthday gifts.
Are you ready to give it a try??
Swagbucks Question and Answer
How Does Swagbucks Pay?
Swagbucks pays with gift cards or sends you cash via PayPal.
Does Swagbucks Pay Cash?
Swagbucks does not have an option to send you cash or check by mail. If you don't want to receive a gift card for your hard work, you'll have to have it sent to you through Paypal.
How Many Swagbucks Is Worth A Dollar?
1 SB = $0.01 Therefore it would take 100 SB to reach a dollar.
How Much Can You Make On Swagbucks?
The amount of money you can make on Swagbucks depends on how often you use it.
Is Swagbucks Safe For Kids?
Swagbucks is indeed safe for kids. You do have to be 13 years or older in order to have your own account and use Swagbucks.
---
If you enjoyed this post, save it for later and join us on Pinterest for more money hacks!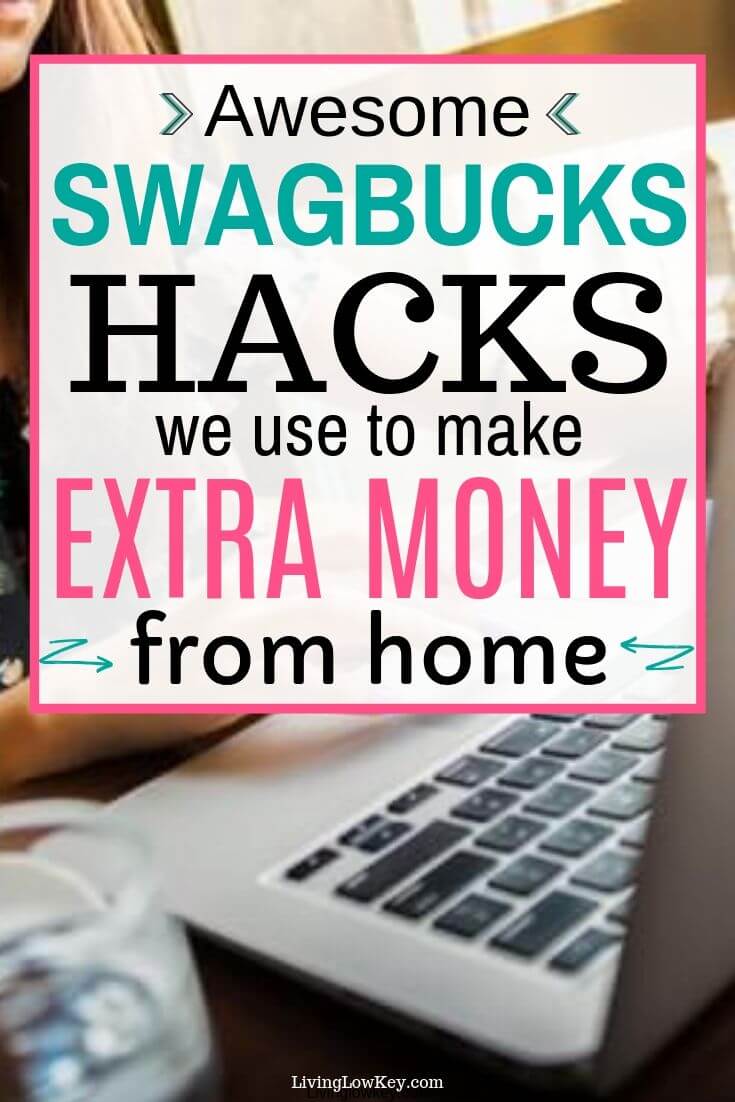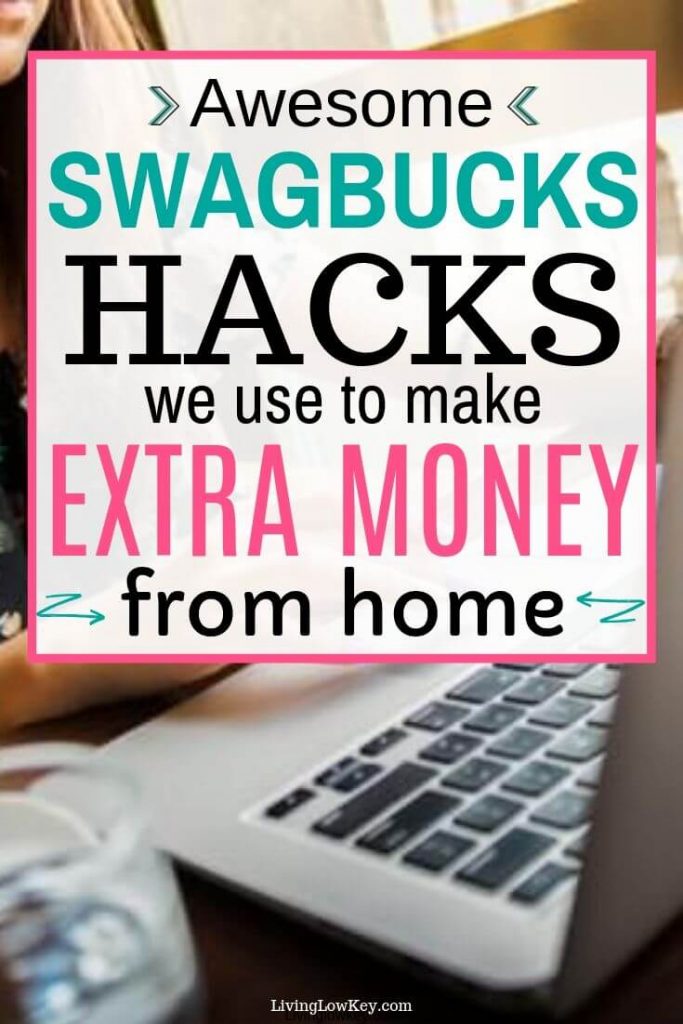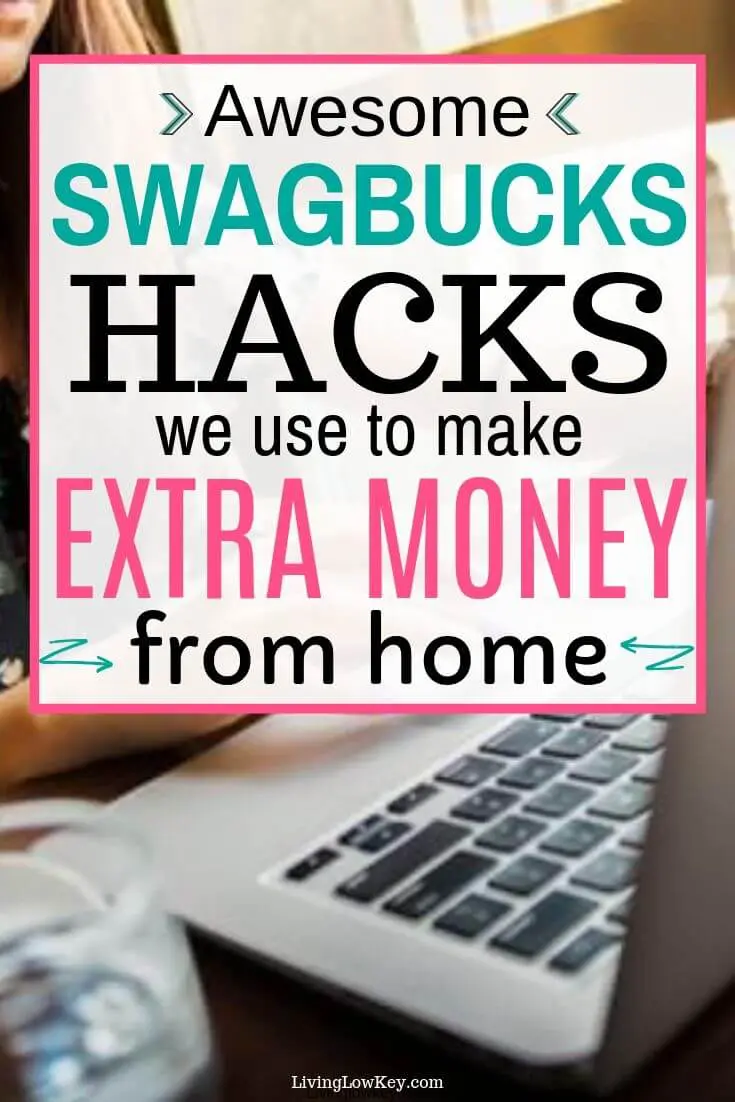 Related articles: