When it comes to making extra money, there's never been an easier way to do it now with the internet at our fingertips, and our smartphones clutched tight within our grasp!
A great way of making money is to sell photos online – so if you've been wondering how to get paid for pictures, this is the article for you.
We will look at how to sell stock photos, make money, and look at apps that pay for photos.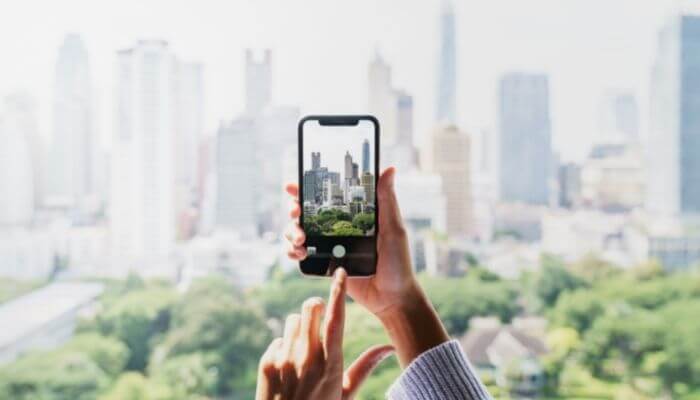 15 Best Apps To Sell Photos Online
1. Shutterstock
If you're in the photo business – or even just in the online business world – you've probably heard of Shutterstock!
As a contributor to photostock, you create high-quality images and videos for their customers by uploading your content onto their platform. Then you make money every time someone downloads your content!
You can earn even more by referring friends. So make sure to get your friends in on it too.
To get started, you need to sign up to become a Shutterstock contributor on the site! You can check out the Shutterstock community here!
Shutterstock can be an excellent place to start if you want to get your name out there and be part of a big marketplace.
Being in a bigger marketplace does have its disadvantages, though, as it can be harder to stand out from the crowd.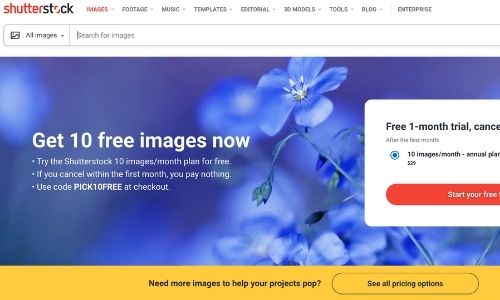 2. Depositphotos
To make money selling photos on Depositphotos, you will need to register for a contributor account for free and take a short examination test (you will need to upload some of your photography work here).
Once you've passed, you are free to start uploading your photos. The more images you sell, the higher your contributor level and the more money you can make.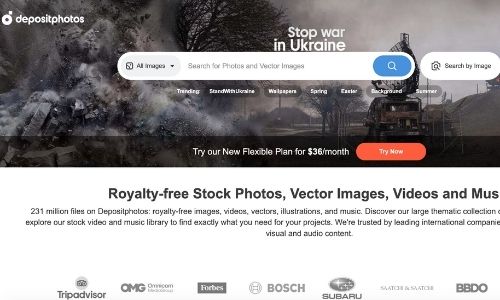 3. Etsy
When you think about stock photo apps, Etsy may not be one of the first ones you think of, but it could be one of the best!
Etsy isn't a stock photo site, but it is a hugely popular online marketplace where people flock, to buy handmade or digital goods.
Selling on Etsy means that you will be setting up your online store, which means that it's not as straightforward as some of the other photo apps as you can just upload and go on them.
Selling photos on Etsy is a good time to carve out a niche for yourself as a specialist stock photographer – e.g., you could offer photos for feminine workspaces.
Related article: How To Make A Passive Income Selling Printables On Etsy
4. Stockimo
Stockimo is a photo selling app set up by the company Alamy (a stock photo site). It's important to note the differences between the two, as, on Stockimo, you can only upload photos from your cell phone, but on Alamy, you can upload photos from a DSLR camera.
They sell the license to use your photos which means that you get to keep the copyright, and it gives you a better chance of making more money – Stockimo says that the average fee you could get for a single photo is $90.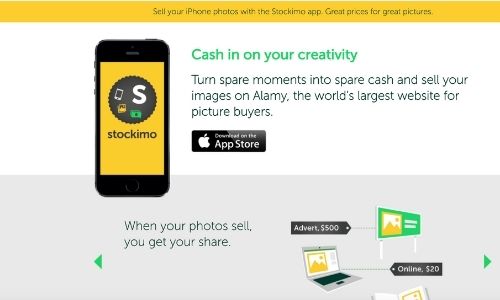 5. Snapwire
Snapwire is similar to some of the other sites that we have listed throughout this article. In that, you can upload your photography onto their marketplace within Snapwire.
You also get to choose when you work and what jobs you pick up as their designing network expands past taking photos.
Ready to join the Snapwire community? Check it out here!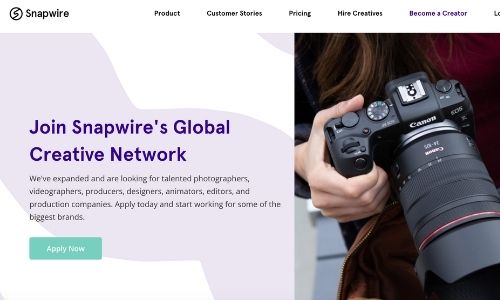 ---
Related articles:
6. Foap
Foap is a marketplace for photographers, but it's also a site where brands submit photo requests for specific images that they are after.
Foap will then put out competitions and missions where you can submit the best photo that you can put forward for it.
Foap is a little bit different in that when you upload a photo, you have to provide a rating for five other photos that other photographers have uploaded. This is to encourage you to help with the ratings, and it means that other photographers will have to do it for you as well. The better your ratings, the better your work will do!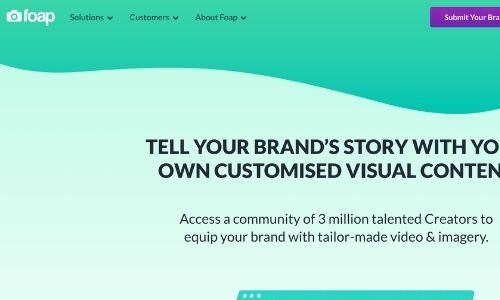 7. Twenty20
You can create your own area (gallery) on Twenty20, and there are chances to earn money selling photos from people buying individual ones or as part of their subscription (the fee works differently for this).
You can participate in challenges on Twenty20 to earn more money. We love this app because if a brand works with you directly you will get to keep all of the commission. Nice!
8. Agora Images
We think that this is one of the best sites out there, with one of the key benefits being that you keep 100% of the earnings.
The level of commission that you get depends on the rating that you have on the site, with the higher rankings resulting in higher payments.
Another great thing about selling on Agora is that you can still resell your photos to other businesses – it's not just a one-time thing or for Agora only.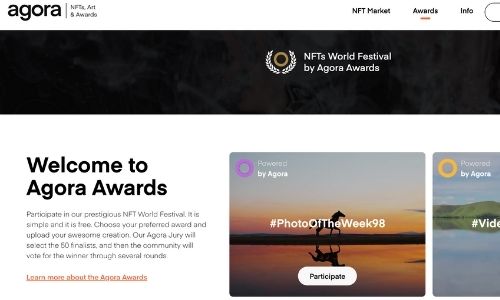 9. Bylined
Things work a bit differently on Bylined as opposed to other sites – generally speaking, what happens is different brands contact Bylined to create a photo contest.
The contest that's created is sent out to people who have the app, and then you can create a photo in the hopes that yours is chosen.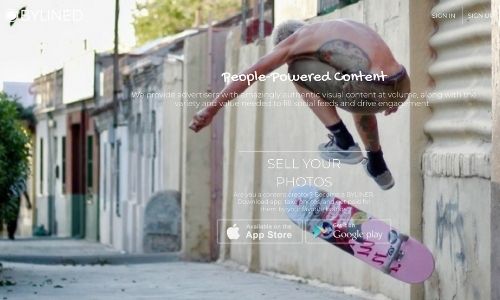 10. Scoopshot
We like Scoopshot because they offer lots of different ways that you can make money selling photos on the site.
As well as uploading photos on Scoopshot to make money, you can also earn money by taking part in tasks and contests that they run on a daily basis.
You will upload your general photos in the Scoopshot Store, and it will tell you whenever a photo is purchased.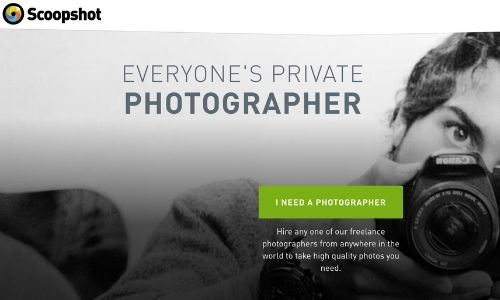 11. iStock
This isn't the easiest app for selling photos on, but you could make a decent amount if you get in,!
To sign up to iStock, you will need to sign up as a Contributor and submit an application. If your application is approved, you will be invited to join – but please note that you could be asked to join either iStock or Getty Images (same company).
Although they are the same company, make sure you double-check the terms and conditions as they do run things slightly differently. For example, on Stock, your images are non-exclusive, and on Getty Images, your content is exclusive.
Both have pros and cons, but the highest earning potential is probably with iStock if you sign up as an exclusive contributor.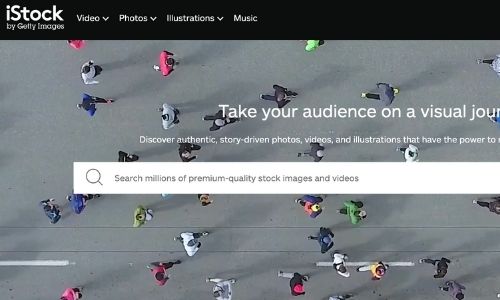 12. 500px
There are different membership levels at 500px, which is good if you are just starting and want to offer different amounts.
They also have a free membership option where you can upload seven photos a week, but the other options allow you to upload much more if required.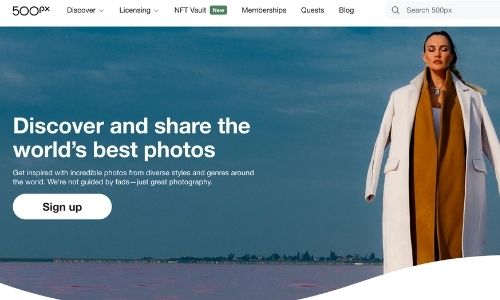 13. Dreamstime
Dreamstime is another app to sell photos on, with different options available to increase your payout, such as the exclusivity of sale rights for a 10% bonus.
You can also sign up as an Exclusive Contributor and receive a 60% bonus – meaning that you won't be able to sign up to any other sites with the promise that you will only contribute photos to Dreamstime.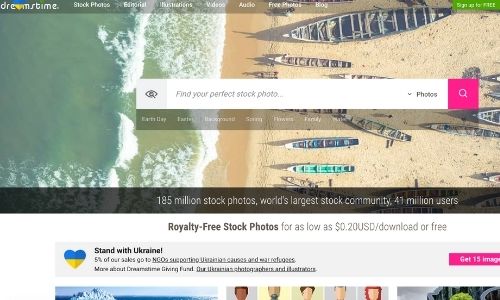 14. EyeEm
EyeEm is another site that acts as a marketplace for photos and photographers. However, it's not just a marketplace where you upload photos – you can also undertake missions from brands to earn that way.
You keep the copyright of your photos, and it is also non-exclusive, which means that you can upload your photos to other sites as well.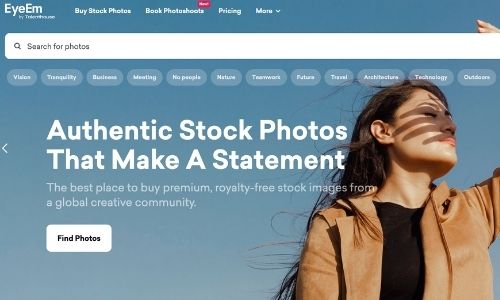 15. Adobe Stock
Adobe is one of the best-known names for photos, but did you know they have a section called AdobeStock where you can upload your images to sell?
You will have a non-exclusive agreement with Adobe Stock, which means that you can sell your photos elsewhere if you want to.
Better yet, if your photos are deemed popular enough, you can get added to the Adobe library and receive royalties.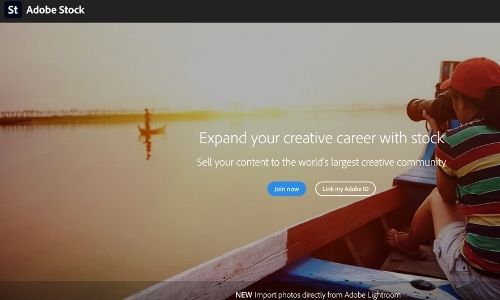 What Are The Best Type Of Photos To Sell?
When thinking about the best types of photos to sell, it's worth thinking about the types of customers that will be on the apps.
If you had a business, whether that's a small or huge one, what would you be purchasing off a photo site?
Don't underestimate the quality of your photos, as you can produce something that a lot of people can't and are willing to pay for.
The main types of photos that sell better than others include niches like:
Travel
Food
People (families, people at work, etc)
Nature
Lifestyle
Holidays
Weddings
How To Sell Pictures For Money (Get Started Today)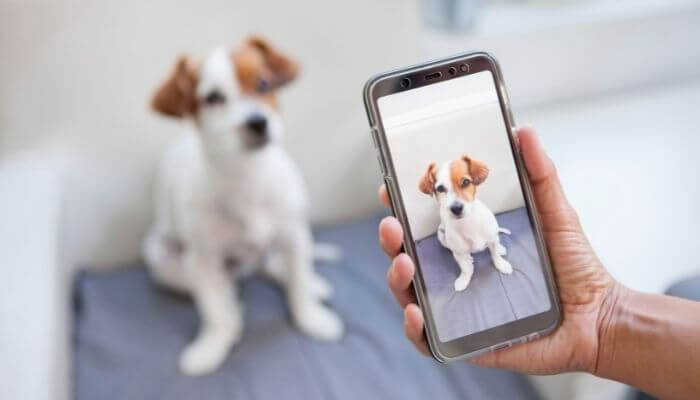 1. Choose a photo selling app or apps to sell photos
First things first, you need to choose which app to sell your photos on. In this article, we have looked through the best photo selling apps out there – but it all comes down to what you want from your experience and how many photos you want to sell.
When choosing, make sure you check the terms and conditions thoroughly, as some sites will want exclusivity, which you want to avoid if you want to upload to multiple sites.
2. Create a free account
Once you have chosen which photo selling app you will be using, it's time to create a free account! This is important as you don't want to pay to use a platform.
3. Start taking high-quality photos
You could stick any photo up on the apps, but you need to try and maximize your chances of your photos being sold. It's time to take some high-quality photos!
Take your time with these, and remember that this could be the first impression of your work. Impress the buyer, and they could be back for more!
4. Upload images to stock photo sites
You will often have to wait for approval to join the photo apps and sites, but after that, you should be good to go with uploading your images for sale.
How To Get Paid For Pictures
Getting paid for pictures is a great side hustle if you have the skill. We don't want to disrespect photographers by saying that absolutely anyone can do this, as you will clearly have more luck if you are already a professional photographer.
That doesn't mean that you can't give it a go, though, as many amateurs are very talented and could make money off something that is currently a hobby.
The main way to get paid for pictures is to be a professional photographer, but you can make money more passively by uploading photos to photo apps to sell.
Who buys online stock photos?
Technically, many of the apps and sites that we have looked at in this article buy your stock photos because they take some commission.
The types of people that buy online stock photos are generally businesses. If you are running a business, you may not have the time or money to pay for specific professional photos, but that doesn't mean that you don't want to have some nice-looking photos on your site or business.
There are so many different businesses that are out there that you can cater to, but you may want to focus on the types of business where people will be actively searching for stock photos.
However, you could also go a bit more niche and think about types of businesses that don't have a lot of available stock photos for their purposes.
All different sized businesses buy online stock photos – if you are a blogger, you will likely want to buy stock photos.
Tips For Taking Photos That Sell Quickly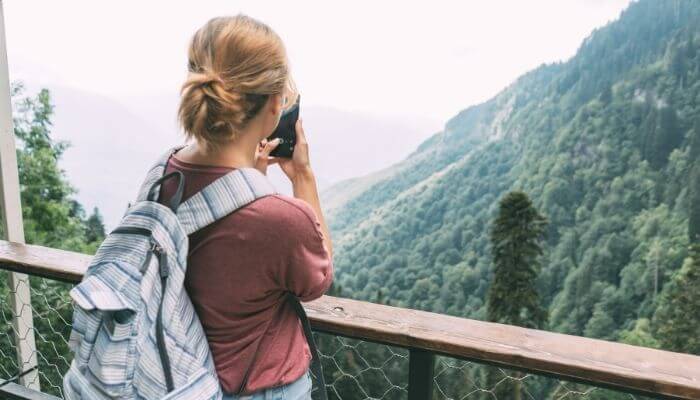 Ideally, you will want your photos to sell quickly, bring you in some income, and compensate you for your time.
Here are some easy tips for taking photos that sell quickly:
Take free tutorials on taking high-quality images
Upload multiple photos
Pay attention to what's "in" or trending right now
Equipment You Need To Sell Pictures For Money
Once you start making money from selling photos, you will need to start thinking about the equipment that you'll need.

You can get by with only a few basic things in the beginning, but it will help if you have decent equipment, although the main part of photography can actually be the editing.
Some of the equipment that you will need to have include:
Photo Selling Apps – Final Thoughts
When you're wondering how to make money selling stock photos, we hope that this article will have helped you with finding the best apps for selling photos.
You should now know how to sell stock photos and make money, whether that's as a side income or going full-time.
If you enjoyed this article, make sure to save it for later, and join us on Pinterest for more ways to make money!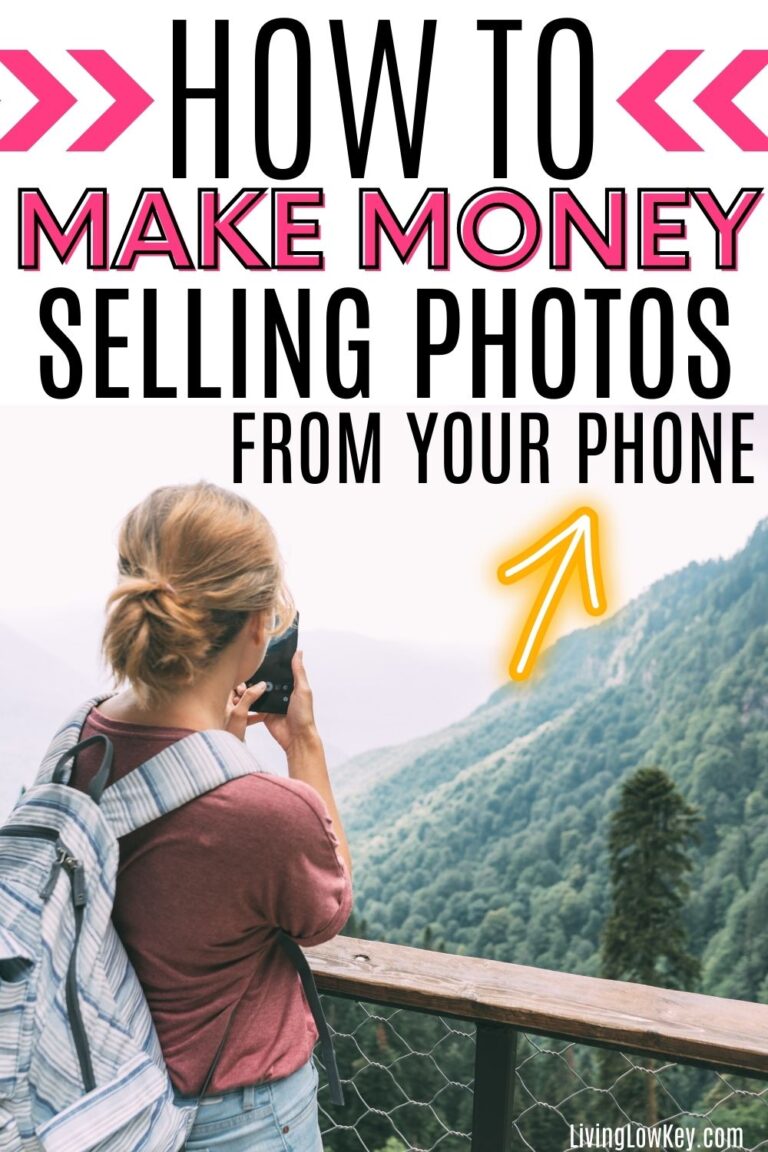 Related money making articles: