Best Businesses For Stay-At-Home Moms
As a stay-at-home mom, so many creative business ideas are available to you – and the future looks even brighter. With technological advances and the rise of entrepreneurship, now is the perfect time to start your own business from home.
Whether you're looking for something part-time or full-time, a side hustle, or a thriving career, we've put together 33 different ideas that would be great business ideas for Sahm's – making working from home an achievable goal.
If you want to make money while still spending time with your family, come find out what these fascinating business ideas entail.
Let's dive into our list of best business ideas for stay-at-home moms this year!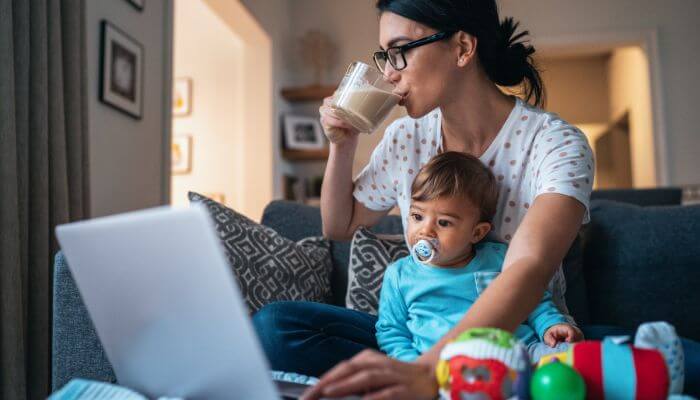 Advantages of Starting a Business As a Stay-At-Home Mom
Starting a business as a stay-at-home mom can be an incredibly rewarding experience. Not only will you be able to be that stay-at-home parent, but you'll also be able to bring in extra cash or, in some cases, a full-time income.
Here are the top 3 advantages that come with running your own business:
1. Flexible Schedule: One of the major advantages of being a business owner is having the flexibility to set your own hours and determine the best time to work. As a business owner, you can choose when it's best for you and your family to work on business-related projects – no need to worry about having to report to a 9-5 job or having someone else dictate your schedule!
2. Career Satisfaction: Starting a business can also bring a sense of satisfaction and accomplishment that comes with making business decisions and creating products or services you're proud of.
4. Financial Freedom: Running your own business from home can provide you with financial freedom, enabling you to make money and continue staying at home with your kids as they grow.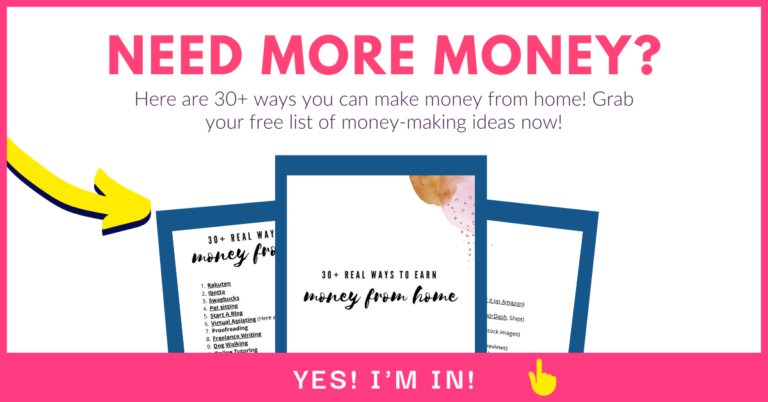 30 Best Business Ideas For Stay At Home Moms
Now that we've covered some of the major advantages of being a business owner let's look at our list of business ideas for stay-at-home moms!
1. Freelance Writing Business
Becoming a freelance writer might just be your business idea as a stay-at-home mom. Freelance writing is becoming an increasingly popular way for moms to make money while still having the flexibility to stay home with their kids.
Freelance writing allows moms to make extra money while still spending time with their families. You can work from anywhere, anytime – meaning you don't have to worry about missing important moments with your children.
Plus, there is no shortage of business opportunities for freelance writers, as many business owners are now turning to freelancers for help with content creation and marketing.
If you're looking to get started in freelance writing, the best way to do so is by starting small and building up a portfolio of your work. You can start by offering your services on writing platforms and job boards, such as Upwork, Freelancer, or FlexJobs!
Once you've built up a portfolio of successful work, you can then begin to contact potential business clients directly.
2. Virtual Assistant (VA)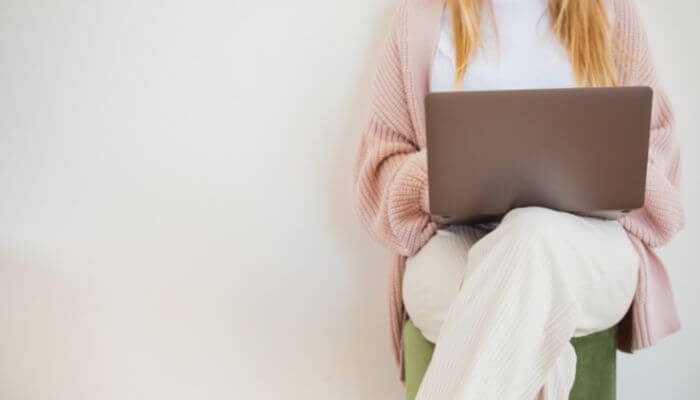 A virtual assistant (VA) may be the perfect business opportunity if you love working from home from your computer!
A virtual assistant is an independent contractor remotely providing administrative and business services to business owners, entrepreneurs, and professionals.
VAs typically provide services such as:
customer service
data entry
bookkeeping
social media management
content creation & more
One of the major advantages of becoming a VA is that you have the flexibility to work from home and set your own hours. You can also take on as much or as little business as you'd like – meaning that you can manage your business around your family's needs and schedule.
Furthermore, the business opportunities for VAs are plentiful as business owners are increasingly turning to virtual assistants to help them with their business tasks.
If you're interested in becoming a VA, make sure you check out FlexJobs! They often post remote VA jobs, which is perfect for beginners. Once you have some experience under your belt and a small client base, it will be time to branch out on your own.
By getting creative with marketing strategies, you can build a successful virtual assistant business quickly!
3. Sell Printables
Are you looking for a creative outline that doesn't require experience? If so, selling digital printables may be the perfect business opportunity for you. Selling digital printables is becoming an increasingly popular business venture among mothers who want to spend more time with their families and still earn an income.
Digital printables are downloadable digital documents that business owners create to sell online. Common digital printables include planners, party decorations, business forms, home organization systems, and so much more!
If you're interested in selling digital printables, creating unique and creative products is the best way to do so.
How to get started:
If you have no experience creating printables, it's fine! The more you create, the better you get! Selling printables is a great home-based business idea, and in fact, it's my favorite!
If you aren't sure how to get started, be sure to check out this free printables workshop! Also, make sure to check out my favorite E-Printables Course! Lastly, be sure to check out how I learned to sell printables on Etsy.
4. Proofreading Business
A proofreading business can provide the perfect business opportunity for moms who want to make money from home. Proofreading is a great home-based business idea as it does not require any prior experience or qualifications.
To get started in the proofreading business, you will need to have a basic understanding of grammar and punctuation. You can take online courses to learn the skills necessary for becoming a successful proofreader.
You will also need access to various software programs such as Microsoft Word, Adobe Acrobat Pro, Grammarly, and other editing tools used for proofreading.
When it comes to services, you can offer a range of services such as manuscript editing and formatting, copyediting and line editing, business document editing (e.g., business plans), book reviews, article proofreading, and more.
To successfully run your business from home, it is important that you set clear business objectives and goals, establish your business pricing structure and find clients who will pay for your services. The best way to market your business is through social media platforms, job boards, and word-of-mouth advertising.
5. Flip Items For A Profit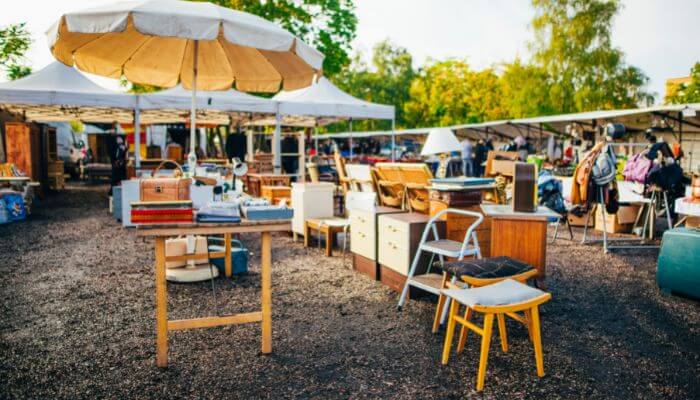 Have you ever flipped something for a profit? This lucrative business idea consists of finding items at flea markets, Goodwill, Craiglist, or even on the side of the street and then reselling them for a profit.
To get started flipping items, you must first understand the business basics. This includes researching what items are typically profitable and where to find them at a good price. You should look for unique items with a high resale value.
Some popular items to consider flipping:
Once you've found an item or two to flip, do your research and make sure it will be profitable.
To maximize profits, look for items that can be sold quickly at a higher price than what you purchased them for. Always check the condition of any item before buying it and negotiate the lowest possible!
If you are just getting started flipping, make sure to check out this free Flipping Workshop! Or feel free to skip the workshop and try out Flea Market Flipper!
6. Bookkeeping Business
If you are looking to start your own home-based business and you like numbers. Why not give bookkeeping a try?
Starting your own bookkeeping business can be a great way to make money from home. To start, you need to have a good understanding of accounting and financial principles. You should also have experience with bookkeeping software programs like QuickBooks, Sage, or Xero.
If you don't have any prior bookkeeping experience, consider taking an online course or two to get up to speed. Remember, everyone starts somewhere, so don't let your lack of bookkeeping knowledge stop you if it's something that greatly interests you.
When it comes to services, you can offer a wide range of services, such as creating balance sheets and income statements, accounts payable and receivable, business bank reconciliation, and more.
Market your business through:
word-of-mouth advertising
social media platforms (Facebook)
business networking events
business directories and more
Overall, bookkeeping is a great home-based business for stay-at-home moms who are looking to make extra cash from home. Check out bookkeepers.com for more information on becoming a bookkeeper!
7. Blogger
Do you want to start a blog? Great! Starting a blog is easier than you might think. A blogger or content creator is someone who writes and publishes content on their own website!
To become a successful blogger, you need to focus on creating informative, entertaining, and engaging content. It takes some research, planning, and dedication to get your blog off the ground.
How to become a blogger:
Decide on a topic or niche (Kid's Crafts, DIY, Personal Finance, Travel, Fashion & more)
Pick your domain
Pick your hosting services such as Siteground, Bluehost, or BigScoots.
Create your website with WordPress
Take a course on SEO best practices
Promote your blog through social media channels and other digital marketing strategies in order to build readership
Often bloggers use their blog as an online business platform, monetizing them with ads or affiliate links in order to generate income. Many bloggers also collaborate with brands in order to promote products and services, further increasing their revenue potential.
Blogging is possibly one of thee best stay-at-home mom business ideas out there! I may be a tad bit biased because it's what I do for a living, but I truly love it, and I think you will too!
If you want to get started blogging but still aren't sure where to start, check out this FREE resource.
8. Sell Handmade Goods Etsy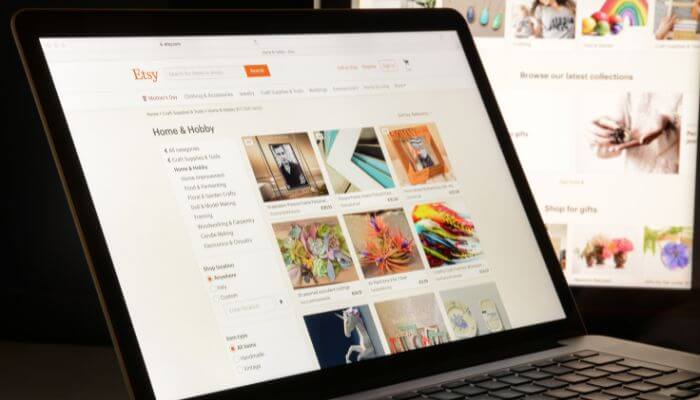 If you have a knack for creating unique handmade goods, Etsy just might be your jam. With Etsy, you can easily list and sell your handmade products to customers around the world!
It's an online marketplace where anyone can open up their own shop and start selling items like jewelry, clothing, art prints, home decor, and more!
To get started with your business idea on Etsy, here are some important steps to follow:
Create a shop: You'll be able to customize the look and feel of your shop, add products, set prices, and more
Add your products
Overall, selling handmade items on Etsy is a great business idea for stay-at-home moms. There are endless opportunities to make money with this business idea, and it's definitely worth exploring if you're looking for something creative to start up.
9. Social Media Manager
A social media manager is someone who creates, manages, and evaluates content for business accounts on various social media platforms. This type of business is perfect for stay-at-home moms, as it allows them to work from home while still having the flexibility to manage their family life.
Social media managers help businesses reach more people, increase brand awareness and engagement, and ultimately drive more sales. They are responsible for creating engaging posts to attract potential customers or followers to the business's page.
They must also monitor comments or messages sent by users in order to respond quickly and appropriately. In addition, they need to be up-to-date with current trends in order to create effective campaigns that will maximize business results.
With the right skills and knowledge, you can make good money as a social media manager. Before venturing out and creating your own social media business, get some experience by working with established business owners. This will allow you to gain valuable knowledge and understand the business better.
Once you're ready, you can offer your services on freelance platforms such as Fiverr or Upwork.
Social media management is also a business that can be scaled up easily, making it an ideal business idea if you're looking to expand your business in the future.
10. Pinterest VA
Pinterest Virtual Assistants (VA) are becoming increasingly popular in the online world, as they can help businesses grow their presence and make more money. As a Pinterest VA, you would be responsible for managing clients' accounts and creating content to drive traffic to their websites.
You will also be required to analyze the performance of campaigns and tailor strategies.
Although the job may be time-consuming, it can also be very rewarding as you get to help companies grow their presence and make money. Plus, you don't need a degree to become one!
I used to work as a Pinterest VA and loved it! As a Pinterest VA, you will need to know your way around Pinterest and Tailwind, as well as be able to create graphics on websites like Canva.
This is such a great job idea for stay at home moms or even college students looking to make 100 a day!
If you are ready to make money with Pinterest, check out this inexpensive Master Course!
11. Pet Sitting
If you love animals and have experience with pet care, becoming a pet sitter can be an excellent business idea for stay-at-home moms. Pet sitting is a great way to make money from home while still being able to spend time with your family.
You can choose when and where you want to work, making it the perfect business for busy moms who are looking for flexible hours. Plus, you get the joy of caring for cute pets all day long!
All that's needed is some basic training in animal care and safety protocols so that you're prepared if any unexpected situations arise during visits or overnight stays. With some animal knowledge starting your own pet-sitting business could be just what you need to bring in extra income.
If you don't have any experience with pet sitting, start with a service like Rover or Wag.
12. Dog Walking Business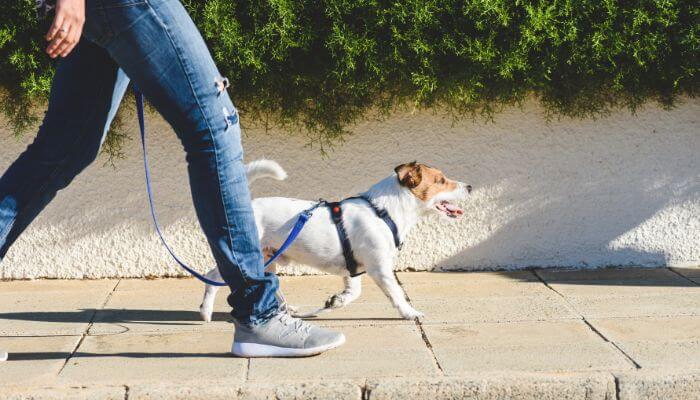 Do you love animals? But you aren't ready to commit to full-on pet sitting? Well then, dog walking is a great business opportunity for moms who are looking for flexible hours and the chance to work with animals.
Before starting your dog walking business, getting some experience under your belt is a great idea. Start by walking neighborhood pets or by joining Rover. This will also help you gain clientele before you branch out independently.
To get started on this business venture, there are several important steps you must take.
First, research the laws governing pet care businesses in your area so that you comply with all regulations before launching your business.
Create marketing materials such as flyers or business cards that promote yourself and advertise your services.
Reach out to potential clients through word of mouth or by offering discounts for referrals from existing customers to build up your client base quickly.
With these tips in mind and a bit of hard work and dedication, starting a successful dog-walking business is within reach!
13. Tutoring Business
As a tutor, you can offer your expertise to students who need help with school subjects or test preparation.
You can tutor students in various subjects such as Math, Science, English, and more. Plus, you can choose when and how often you want to work.
You'll want to join an online tutoring marketplace if you have the relevant requirements to tutor online. These platforms will give you access to hundreds of potential students seeking help with their studies.
Gaining experience through one of these top tutoring services is a great way to build clientele and put some experience under your belt.
The best online tutoring services:
You should also consider joining professional organizations such as the National Tutoring Association to network with other professionals in the field and gain access to resources that may be helpful in running your business.
Lastly, once venturing out on your own, make sure to set competitive rates for your services and keep up with industry trends by attending conferences or seminars related to tutoring business topics.
14. Sell Online Courses
Are you passionate about a certain topic? Well, with the right tools, anyone with a skill or knowledge base can create an online course and start making money from home.
It's easy to get started. All you need is an internet connection and some basic equipment, such as a laptop or tablet.
You should consider topics related to things that interest you, such as parenting tips, business advice, cooking tutorials, or anything else that people may pay for access to.
Then simply record the videos or content and upload them on platforms like Udemy or Teachable, where potential students can find them easily.
15. Sell Clothes Online
This is a great stay at home mom business idea! After all, who doesn't love clothes? With the rise of ecommerce, it's now easier than ever to start your own business from home.
With minimal effort and cost, you can create an online store or Facebook Page and start selling clothing items such as dresses, t-shirts, jeans, sweaters, and more.
The key to success is finding quality items that customers want to buy at competitive prices.
Check out these top sites for selling used clothing:
Additionally, you could go as far as setting up an attractive website with easy checkout options is important if you want customers to keep coming back again and again!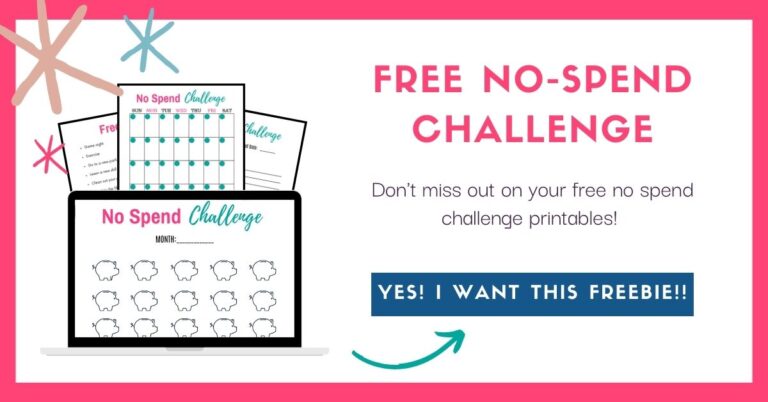 16. Become an Airbnb or VRBO Host
If you're a stay at home parent and you have extra space or a room, then becoming an Airbnb or VRBO host could be the perfect side business for you.
You can make money by renting out a designated space to travelers who are looking for short-term rentals. Not only is this business model incredibly flexible and convenient, but it also has the potential to bring in some extra income!
How to get started as an Airbnb or VRBO host, there are a few steps that need to be taken once your space is ready!
Firstly, decide which platform works best for your needs; Airbnb, VRBO, build a website, Booking.com
Secondly, create an attractive listing with great photos
Thirdly, market yourself effectively so that people know about your rental
Fourthly, set up rules and expectations, so visitors know what they're getting into when staying at your place
Fifthly and finally – offer great customer service and hospitality throughout their stay
We recently bought our first Airbnb. Nothing fancy, a small 400 sqft condo, and it has done amazingly well. So far, it's been an amazing side gig and great additional, mostly passive income!
17. Open a Daycare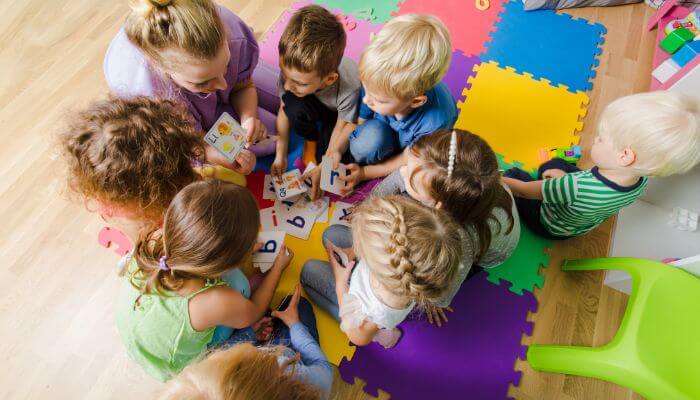 Opening an in-home daycare business is a great business opportunity for moms looking to make some extra money. By setting up your own daycare; you can benefit from the flexibility of working around family commitments while also providing a valuable service.
You will basically be doing what you are already doing every day with your own children but with more kids added into the mix.
In-home daycares have been growing steadily over recent years, with more parents wanting quality childcare that fits their needs. Not only does this provide job satisfaction, but it can also become a profitable at-home business!
18. Stock Photography Business (using your phone)
Do you love to take pictures with your phone or camera? Stock photography is where photographers take pictures of everyday objects, places, and people that can be used for commercial purposes. These photos are then sold to companies and individuals who need them for their business or personal projects.
Stock photography has become an increasingly popular business opportunity as it offers flexible working hours and the potential to make money from home. With stock photography, you don't have to worry about finding clients, as there are plenty of websites out there that allow you to sell your work online.
Top websites for selling your stock images:
Upload your pictures onto the site and wait for potential buyers! By taking advantage of these services, you can make some extra income while doing something enjoyable at home.
19. Professional Photographer
Do you enjoy taking pictures of others? Then why not start up your own photography business? If you have an eye for photography, becoming a professional photographer could be the perfect business idea for stay-at-home moms.
Professional photographers capture special moments or events and can make a lot of money doing something they love. With so many digital cameras available today, anyone with some basic knowledge of photography can become a successful professional photographer.
The easiest way to get started is simply to get started. Take on a few "free" clients to build up your portfolio.
20. YouTuber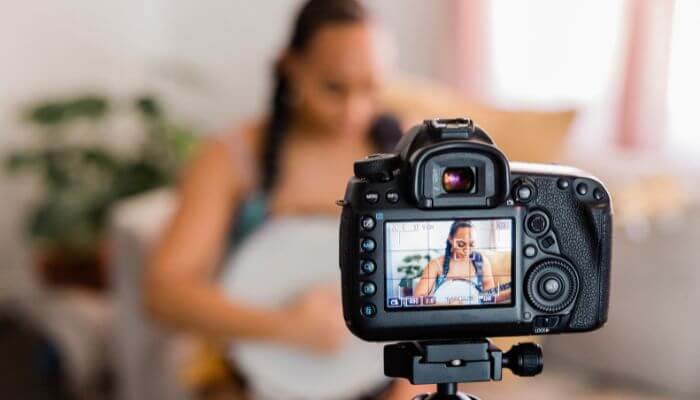 Do you like making videos and sharing them with the world? Then why not start your own business as a YouTuber? With YouTube becoming one of the most popular platforms for people to watch videos, it's no wonder that many people have started to monetize their channels.
Aspiring YouTubers can make money by creating sponsored content, offering product reviews, or advertising their business through their channel. The key to success is to create quality content and build an audience that will help promote your business.
Top YouTube channels include:
gaming
beauty and fashion
cooking and baking
music
lifestyle vlogs
unboxing and reviews
prank videos
challenges
DIY projects
If you are ready to become a Youtuber, head here to open your own YouTube channel.
21. Podcaster
Becoming a podcaster is something you can do from your own home and has very low startup costs. So what is a Podcaster exactly?
A podcaster is someone who produces audio content for the purpose of entertaining, educating, or informing an audience. This content can be distributed digitally through podcast streaming services such as Spotify or Apple Podcasts.
Podcasting is becoming an increasingly popular business opportunity for those looking to make money from home, and it can be done with minimal tools and equipment.
And once your own online presence is established, you can start monetizing your podcast with sponsorships and advertising.
Head here to learn more about Podcasting and how to get started!
22. Influencer
An influencer is someone who has a large online following on social media platforms such as Instagram, YouTube, and Twitter. They use their influence to promote products or services from companies to their followers in exchange for money or other forms of compensation.
Influencers are often seen as trendsetters within the digital space, setting trends that people follow and creating content that engages audiences. By leveraging their large network of followers, influencers can help businesses increase sales and brand awareness quickly and easily.
To become an influencer, it's important to establish your own social media presence and build up a large network of followers on social media. Once your own online presence is established, you can start monetizing your influence with sponsorships and advertising.
With hard work and dedication, anyone can become an influential figure in the digital space!
23. Grocery Shopper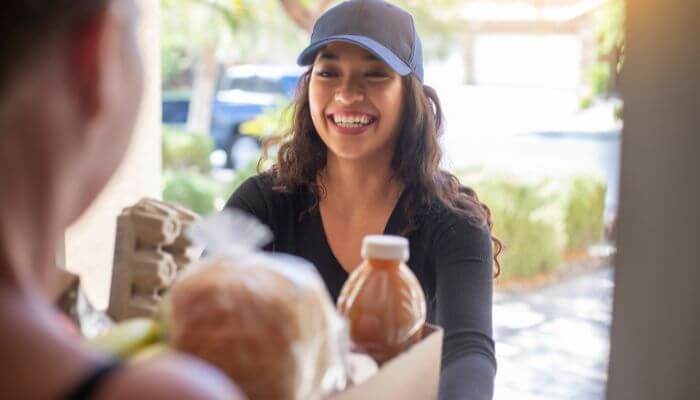 Are you not into an online business idea? That's totally fine, as there are so many other options. One of them being a frequent grocery shopper! That's right!
Grocery shopping is a task that many people struggle with. Time constraints, busy schedules, and difficulty navigating stores can all be factors in why someone would rather outsource this chore to another person.
As such, becoming a grocery shopper for others is an excellent business opportunity for those looking to make some extra money. One of the main benefits of delivering groceries is that you get to work around your own schedule. And work as much or as little as possible.
The sky really is the limit!
To get started, use Instacart or Shipt to sign up and take orders from customers who need groceries delivered. You could even offer your services as a business and charge a fee for delivery.
This is one of the best business ideas for moms looking to work outside the house in their free time without " committing" to working for someone else.
24. Graphic Designer
Have you ever had dreams about becoming a freelance graphic designer? More than ever, graphic design work is in such high demand. And, as business owners are looking to create logos and other visuals for their business, the graphic design business is booming.
Most of your work will be done digitally, so you can work from the comfort of your home. You'll need to be proficient in a few design programs, such as Canva or Adobe Photoshop. You'll also need to have a knack for digital business cards, logos, and flyers, which you can do for free with Canva.
To get started, you can use a service such as Fiverr or Upwork where you can offer your design services. Once you make a name for yourself in the business world, you could start offering business packages with your design services for a more steady stream of business.
If you want your own business opportunity, it's time to go create it!
25. Real Estate Agent
Becoming a real estate agent is an attractive business opportunity for stay-at-home moms. Real estate agents help people buy and sell homes by providing advice, guidance, and expertise.
They can also provide invaluable assistance with market trends, pricing strategies, negotiating contracts, etc. With many states offering licensing programs allowing individuals to become real estate agents without leaving home or taking classes at a college, it's easier to get started in this business.
To become a successful real estate agent, you'll need strong communication skills and knowledge of local laws and regulations for buying and selling property. As well as your real estate licenses.
26. Translator
A translator is a professional who specializes in converting written material from one language to another. The demand for translators has increased significantly over the past few years due to business globalization and an increase in multilingual communication.
To succeed in this field, you should have fluency or near fluency in multiple languages and strong writing skills.
Additionally, having some experience working with translation software can be beneficial when it comes time to complete projects quickly and accurately. Moreover, having knowledge of specialized subject areas such as business or legal translations can also help you stand out from other translators on the market.
27. Personal Training Business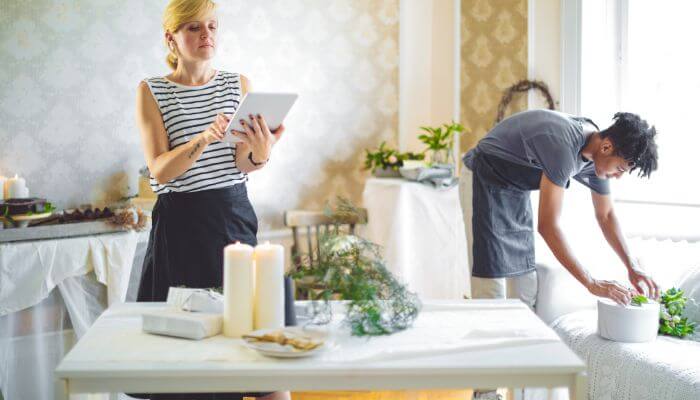 If you enjoy working out, have you considered being a personal trainer? You can set up your own business offering online or in-person training sessions to clients one-on-one or in small groups.
You can also offer nutrition guidance as part of your services if desired. Not only will this business help others achieve their health goals, but it could also be very profitable too!
To get started, make sure you have all the right certifications. Additionally, you'll need to develop an effective marketing plan in order to attract personal training clients. You can use the internet or social media to help you get the word out about your business and schedule prospective clients for sessions.
Is personal training isn't your thing? Check out how you can get paid to workout here.
28. Life Coach
Being a life coach can be an incredibly rewarding business opportunity. As a life coach, your role is to help others identify and reach their goals by providing guidance, support, and accountability.
You'll need to have strong communication skills and the ability to listen actively and ask meaningful questions. Additionally, it's important that you are able to provide practical advice based on your own experiences or those of other successful people in order to motivate and inspire clients. With the right attitude and dedication, being a life coach could be a very fulfilling business venture!
29. Consulting Business
As a consultant, your role is to provide professional advice and guidance to businesses on various topics such as marketing, business strategy, operations, finance, human resources management, and more.
You can specialize in any area that you have expertise in or offer general consulting services across different industries. It's important that you are able to develop effective solutions based on the needs of the client while also being able to communicate clearly with them.
With work, this could be an incredibly rewarding business venture!
30. Event planning business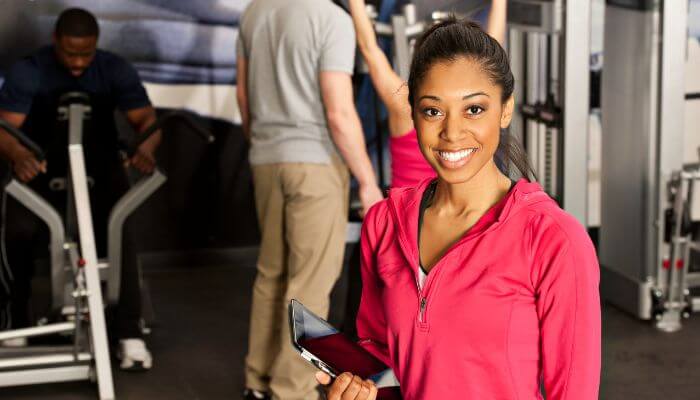 Event planning can be a pretty easy business to fall into. After all, as a mom, you spend your day planning birthday parties, meals, kid's sports events, doctor's appointments, and so on.
Strong organizational and communication skills are the key to starting a successful business in this area. You'll need to be able to coordinate with vendors and make sure all the details of the event are handled properly. Additionally, having experience working in business settings or with public relations could also be beneficial.
31. Offer Cleaning Services
Do you love to clean? I know I do. If you currently spend your day cleaning up your home, why not make some money by cleaning other people's homes?
You can offer basic services such as dusting, sweeping, mopping, and vacuuming. Or you could offer more specialized services like deep cleaning or move-in/move-out cleanings. You'll need to have all the necessary supplies and be willing to travel to clients' homes to make this business successful.
32. Author
Have you ever wanted to write a book? I know I have! Writing and publishing your own book can bring in passive income, as well as provide you with the satisfaction of seeing your work published.
It's also a flexible business option that allows you to set your own hours and work from home, which is highly desirable for a stay-at-home mom.
To become an author, you must have writing and good time management skills. Additionally, having knowledge of publishing industry standards is also helpful.
Once you write your book, you can publish it online or print it and distribute it to bookstores. If you decide to self-publish, you'll need to promote your book in order to get it noticed by the public.
Overall, becoming an author is a business option that could be very rewarding and profitable! Who wouldn't love to say I wrote a book?
33. Catering Service
Do you like to bake or cook? Now, this doesn't have to be anything big. If you enjoy baking and decorating cookies, cupcakes, or cakes. It can be done from your kitchen.
Start with selling by word of mouth, opening a Facebook page, and advertising.
You must ensure your kitchen is up to health code standards once you start running on a larger scale.
A catering business could be very profitable for a stay-at-home mom with an eye for detail and good customer service skills.
Final Thoughts- Best Business Ideas For At Home Moms
Staying at home to take care of your family doesn't mean you have to sacrifice your career! There are a plethora of job options for stay-at-home moms that allow you to do both stay-at-home and work.
From freelance writing and virtual assistant gigs to writing a book, you can use your unique skills and experience without ever having to leave the house if you don't choose to.
With the wide range of jobs outlined here, you can work around your schedule while spending time with your family. You're the only one who can decide which kind of job best fits you or if any of them do at all.
No matter your choice, remember that you can work AND be a stay-at-home mom too! Embrace this opportunity, create some goals, and go after them – there's no better time than now to reach for your dreams!