Have you ever wondered how people are making hundreds to thousands of dollars on Pinterest, each month? I know I did before I jumped on the bandwagon and tried it for myself.
And let me tell you it works! You can indeed make money with Pinterest while sitting at home on our couch.
You may think of Pinterest as more of a social browsing site, but you can, in fact, make money from Pinterest.
This can be more of a side project, or you could aim for a full-time income doing this.
Just remember that everyone starts somewhere – and if you start today, you could be well on your way to earning lots of money with Pinterest.
We will go over ways that you can learn how to earn money from Pinterest in this article to get you some extra cash today!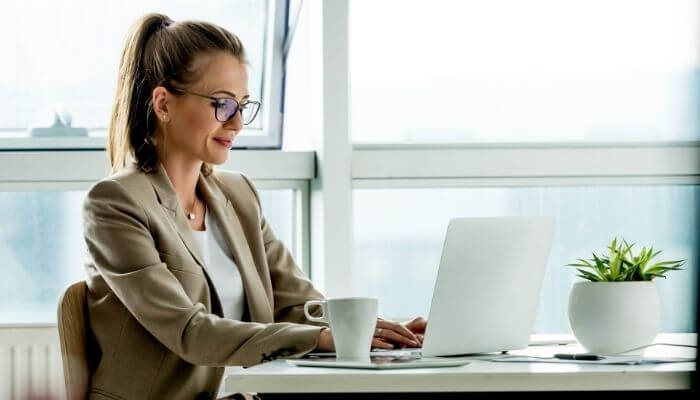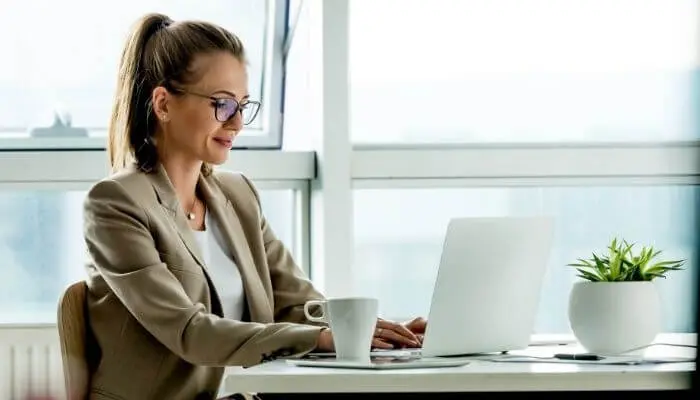 Can You Actually Make Money On Pinterest?
You may be thinking to yourself, "Can you make money off Pinterest?" – we are here to tell you that yes, you can!
There are many people out there who claim that you can make money doing various things, but they haven't tried it themselves or have a huge advantage somewhere along the line.
The reason that we want to share how to make money with Pinterest is that we do it! Each and every month!
It's important to note that you will not be paid directly by Pinterest unless you go and work for them as an employee.
You can earn lots of money from Pinterest in different ways, and you may want to invest in some Pinterest education to help you achieve success.
We will share how we make money on Pinterest and some other ways that you can try out too.
So yes – you can make money on Pinterest, and we are going to show you how!
Related articles:
How Do You Make Money on Pinterest?
Pinterest is a giant search engine – a lot of people say it's a social media site, but it's much more like Google than it is Facebook (for example).
Pinterest is like a giant vision or bulletin board. You can upload or save images (pins) that you are interested in into your boards.
You can click on a pin to be taken to that particular web page/topic, or you can save the pin to come back to later.
Because it is very image-heavy, Pinterest is a great place to find very visual topics.
For example, many brides-to-be find themselves searching through pins of wedding dresses, table decorations, locations, flower bouquets, and so on.
You may also like to use Pinterest to find recipe ideas (there are so many on there!) and save them to your personal boards.
How Much Can You Make On Pinterest?
When you are looking at a new money-making venture, it's important to look at whether it will be worth your time or not.
The truth is, there is no limit to how much money you can make on Pinterest.
Really!
You can easily make a small amount of around $50 and work your way up to hundreds within a short time.
The great thing about making money on Pinterest is that you don't have to be some sort of Pinterest or social media whizz before you get started.
It's very important to note that the views you get are not related to how much money you will make. It all depends on what you are directing people to and how good your writing/marketing is.
How Does Pinterest Make Money?
The way that Pinterest makes money is through advertising. Users can pay for promoted pins (ads) to boost their particular pins to target their specific audience.
5 Ways You Can Earn Money With Pinterest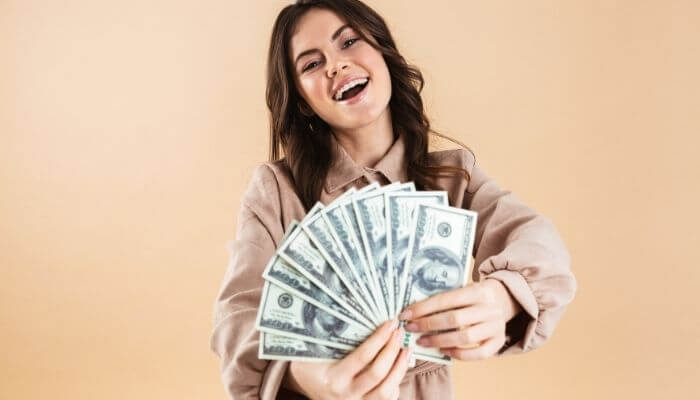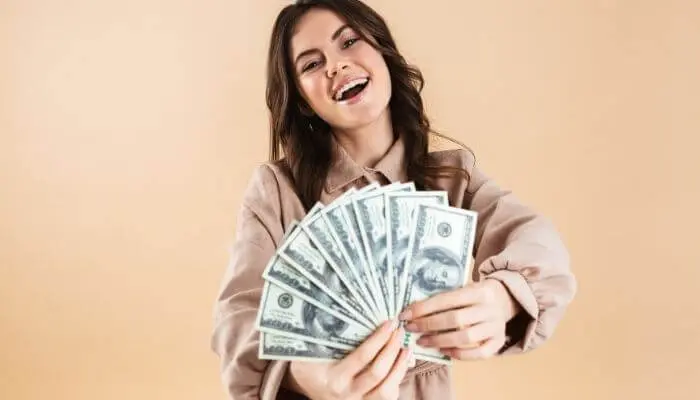 We are going to look at five ways that you can earn money on Pinterest.
Have a read-through and see which one you think will work best for you and then go and give it a try. When I started using Pinterest to make money I had no idea what I was doing. Now I make $2000+ a month from these methods below.
Not a bad side gig for just a few hours of work a week.
1. Start A Blog With A Niche That Will Do Well On Pinterest
The best way to make money on Pinterest is to start a blog, preferably in a niche that will do well on Pinterest.
What do we mean by that exactly?
If you think about how you personally use Pinterest, there will probably be some specific topics that you are searching for.
The types of niches that do well on Pinterest include:
Food
Weddings
Money
Kids/babies/parenting
Home decor
DIY and crafts
Travel
It's important to choose a niche that will do well on Pinterest because you need lots of people to be searching for the topic you are pinning.
We have this personal finance blog and use Pinterest as part of our marketing strategy.
Set Up Your Blog
When it comes to setting up your blog, we recommend going with paid hosting from the get-go.
There are free sites out there that you can set up your blog on, but it's best to look professional from the beginning and not have to make any big changes down the line.
The blog host that we recommend is Siteground. We are with Siteground, and we love it!
They have amazing customer support, and you can sign up for the low price of $3.95 if you use our referral link.
Another benefit of going with a blog host is that it will make things much easier to put ads on your site.
We have a step-by-step guide on setting up your blog that you can follow to get your blog set up today.
Write Helpful Content Based on Your Niche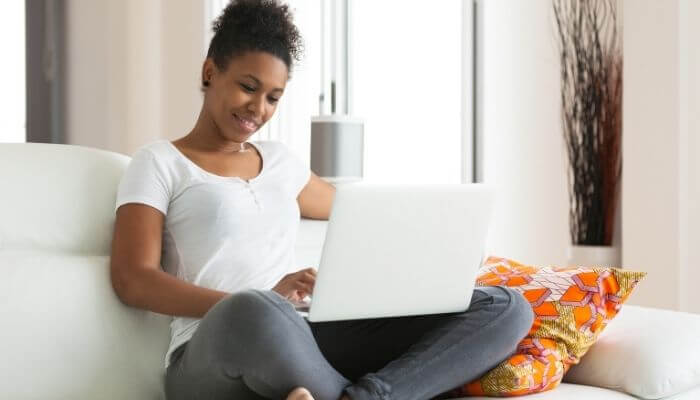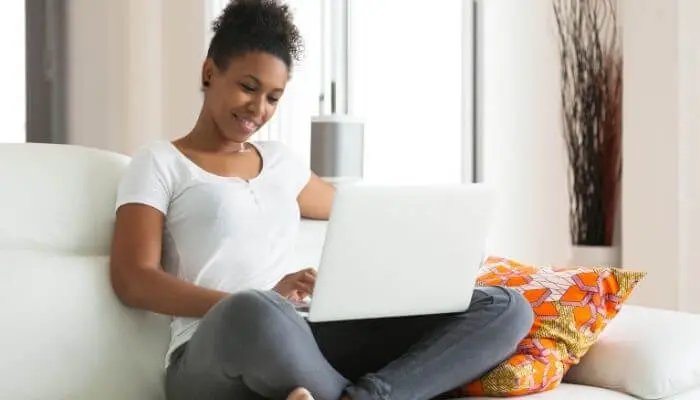 You have chosen a niche for your blog, so now it's time to write some helpful content related to that.
You will need to think about the types of things that people will need help with when it comes to your topic.
If you want them to find you via Pinterest, you will have to write about things they will be searching for.
It's important to think that you will be writing a lot on this topic, so it should be one that you enjoy talking about.
If you are just in it for the money, then it will feel like a chore, which may come across to your audience.
When you are just starting your blog, put together a few articles so that readers can click around.
Some things to consider:
What things do you like talking about and could go on all day about?
What would be helpful to people to read about?
What is something that will make money?
What are people searching for?
Create a Pinterest Business Account
It's time to create your Pinterest business account! It's free to do this, but it is a helpful step to use for your business.
With a Pinterest business account, you can access various analytics that you can use to keep track of and improve your account. This will be very helpful to you.
Start Pinning
You will need to pin frequently and ensure you upload at least one new pin per day.
It may sound like a lot of work, but you can batch-create many pins at once and just upload one or a few each day. If you are new to creating pins and don't have any idea where to start, grab these pin templates.
Have a look at pins in your niche that are doing well on Pinterest, and take note of the colors and design. Note: do not copy other people's pins. We are just talking about looking at what is doing well and what Pinterest likes.
You can use a social media scheduler such as Tailwind to schedule out pins for you if you want to be more hands-off. You can try a free trial here.
The size that you make your pin is important and seems to change all of the time, but Pinterest is recommending a ratio of 2:3. You can make pins on sites such as Canva or Picmonkey.
We love Canva because it's free. You can upgrade to a paid version, but the free version works just fine for making pins.
Make sure you use keywords relevant to your pin in the description so that Pinterest knows what it is about.
In order to do that, type in what your pin is about in the Pinterest search bar. For example, below, I typed make money from home.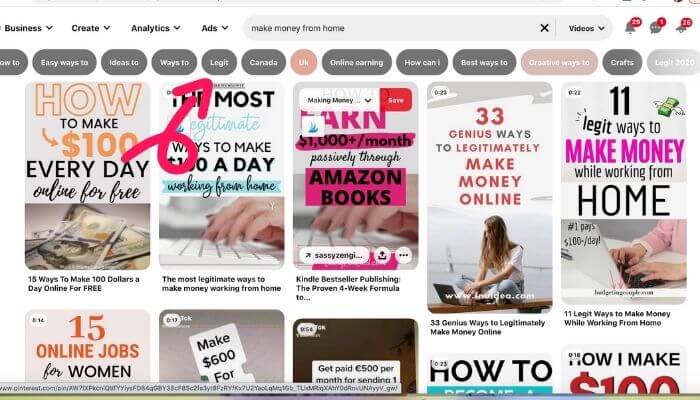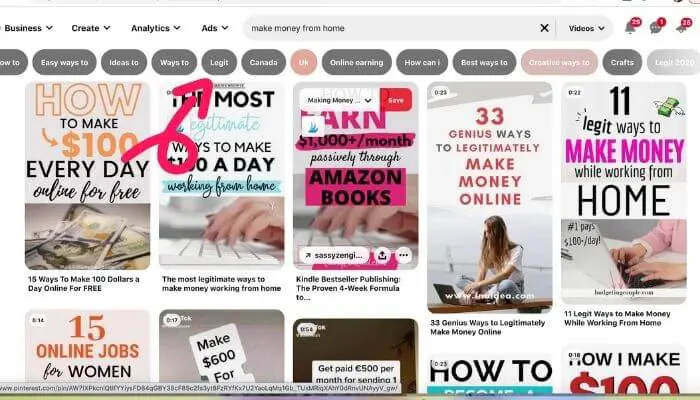 Pinterest keywords will then pop up at the top of Pinterest. Use these keywords in your pin's description when uploading your pin to Pinterest. This all allows for your pins to rank on Pinterest. People will be able to find your pins more easily.
Meaning more traffic to your blog. As each pin will link back to one of your posts from your blog.
Apply for an Ad Company
A good way to make money on your blog using Pinterest is to take advantage of the traffic and make money from ads on your page.
The more traffic you have, the more money that you should make from your ads.
You can start with a company like Google Adsense, and when you have more pageviews, over time, try to move to a company like Mediavine.
How many pageviews do you need for each ad company:
Google Adsense- no pageview requirement
Monumetric- 10,000 pageviews
Mediavine- 50,000 sessions
Adthrive- 100,000 pageviews
Related article: How I Grew My Monthly Pinterest Views To 1 Million: As A New Blogger
2. Affiliate Marketing On Pinterest
Our second tip on how to make money on Pinterest is to use affiliate marketing.
Affiliate marketing is where you recommend a product or service and receive a commission if someone clicks through your link to purchase.
Drive Traffic to Our Posts that Have Affiliate Links
We use Pinterest to drive traffic to our posts that have affiliate links. A blog post that has affiliate links should be written in a way to get the reader to click on the link.
If your blog post is good, then having more traffic to the blog post should mean getting more referrals (hopefully!).
If you aren't sure how to do this in the best way, we recommend checking out a course that we took called Making Sense of Affiliate Marketing. Another one of my favorite affordable affiliate marketing courses is Affiliate Marketing for Bloggers.
Pin Pins to Pinterest With an Affiliate Link Attached
As well as linking to a post that has affiliate links within it, another thing that you can do is create a pin that goes directly to an affiliate link.
You will have to be upfront and honest that it will take them through an affiliate link.
This can be a good idea if it is for something that the reader would just click through and buy anyway (as opposed to needing to read more about it).
3. Use Pinterest To Drive Traffic To Etsy, Shopify, or Other E-commerce Sites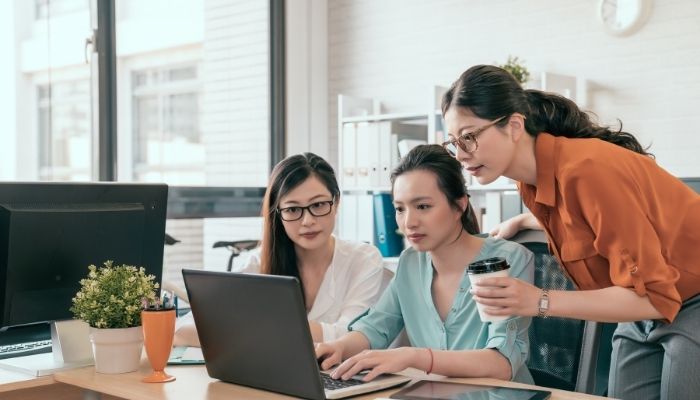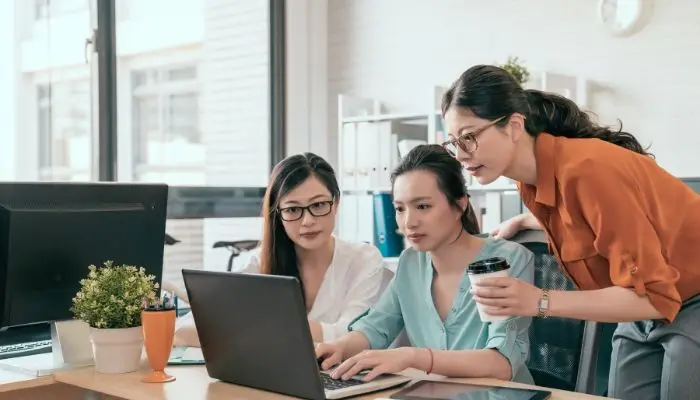 A great way to use Pinterest to make money is to use it as a traffic driver for a shop or site that you already have set up.
For example, if you have an Etsy shop, Pinterest would be a great way to drive traffic to your Etsy page. You would create pins that link back to your products, such as a printable on Etsy.
You can also pay for ads on Pinterest (which are called promoted pins), but we suggest taking advantage of the free traffic that you are able to direct to your site first.
I myself, have never once paid for traffic from Pinterest.
Related article: Gold City Ventures Etsy Printables Course Review
How to Drive Traffic to Your eCommerce Site
When you have an eCommerce site, getting traffic to it is really important. Your site should have the sales tactics in place – you just need the traffic to get there.
Pinterest is a huge search engine – 2nd to Google – and should not be underestimated.
You can create pins that will lead to your eCommerce site. We have seen pins on Pinterest that have the products on or graphics to describe the product.
You can also use Pinterest to research your competition by searching for your products, or what your ideal audience would be searching for to find you.
4. Become A Pinterest Assistant
If you're looking for a way to get paid for pinning on Pinterest, take a look at becoming a Pinterest Assistant.
A Pinterest Assistant role is where you will typically take over the running of a Pinterest account for a person or business.
Running a Pinterest account takes a lot of time and effort, which is why a lot of people are happy to outsource it.
Gain Experience as a Pinterest Virtual Assistant
When you start as a Pinterest VA, you may find that people are looking for people with some experience.
After all, they want to pay for results – so it helps them know that you have a proven track record.
When you are first starting, you will need to try and gain experience as a Pinterest VA.
You could do this by offering some work for free, or for a low fee. From there, you can get referrals and hopefully retain the clients that you have worked for.
It also helps if you have your own Pinterest account to show that you have had results.
Build Authority as a Pinterest Assistant
To build authority, you need to make sure that you can provide real value to your clients.
You will need to be consistent and show that you are someone that can be relied on.
Even if you start with one client at first, you will want to show that you can get the results and work hard for them. You can then get testimonials to show future potential clients.
Land Clients
The million-dollar question – how to get clients for your new business? When you are just starting, you will want to hang out in places that your potential clients will.
Say, for example, that you want to have clients who are bloggers – you can hang out in relevant Facebook groups.
Don't just go in there to advertise, though. Make sure you keep an eye out for if anyone is looking for some help with their Pinterest, and show in the group that you are a helpful person.
5. Teach Others Your Pinterest Strategies
This tends to be one for the business owners out there – teaching others your Pinterest strategies.
Like with most things business, things aren't super easy for everyone. Some people have a lot more success than others on Pinterest, which can be frustrating if you have a business account that's not doing well.
A lot of businesses use Pinterest as part of their marketing strategy. If they are using Pinterest to get clients, they will be interested in having a good account and strategy.
Running a Pinterest account can take a lot of time – you have to design pins, research, find keywords, test, schedule, manually pin, check data, and so on.
With that in mind, it can be really overwhelming for business owners who feel like they are putting a lot of time into running a Pinterest account for little return.
There are some tips and tricks that you can use to boost your account and pins on Pinterest, which can lead to more traffic and sales.
Because of this, a lot of business owners will be interested in learning how to improve this, especially if you have proven results.
You could set this up in a variety of ways, such as:
Running a course
Writing an eBook
Offering coaching services
Create Your Own Pinterest Virtual Assistant Course
To make a lot of money, think about creating your own Pinterest Virtual Assistant Course.
If you are a Pinterest VA yourself and have had success, there will be other people out there who will pay for your expertise.
You could have this set up as a side course to your VA business or as a completely separate one.
We'd probably suggest going with adding it to your current offerings, and guiding any interested VA's towards it, – particularly using pins on Pinterest.
Make Money With Pinterest – Summary
You can get started making money on Pinterest today either by running a business dedicated to it (like a Pinterest VA) or using it to direct traffic to your business.
How do you make money on Pinterest?
Grab Your FREE Budget Binder Today!
Start saving more money and pay off your debt with this FREE Budget Binder
If you enjoyed this article, save it for later and join us on Pinterest for more money-making tips and tricks.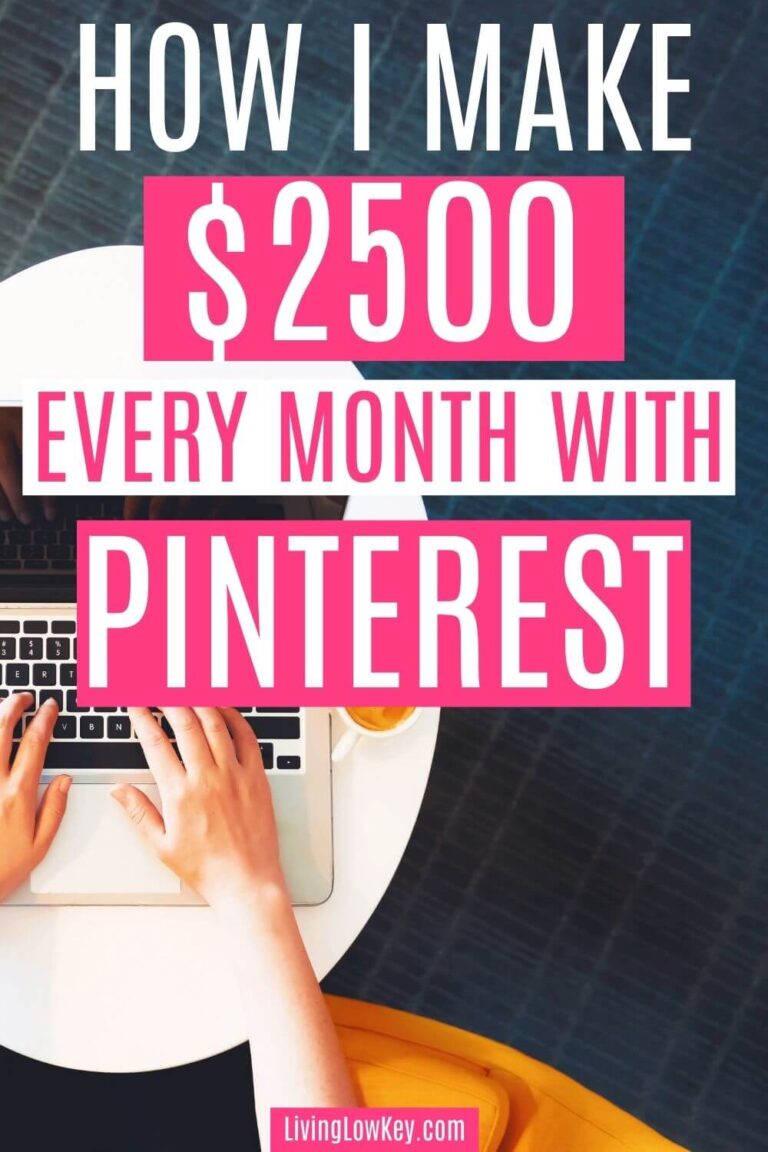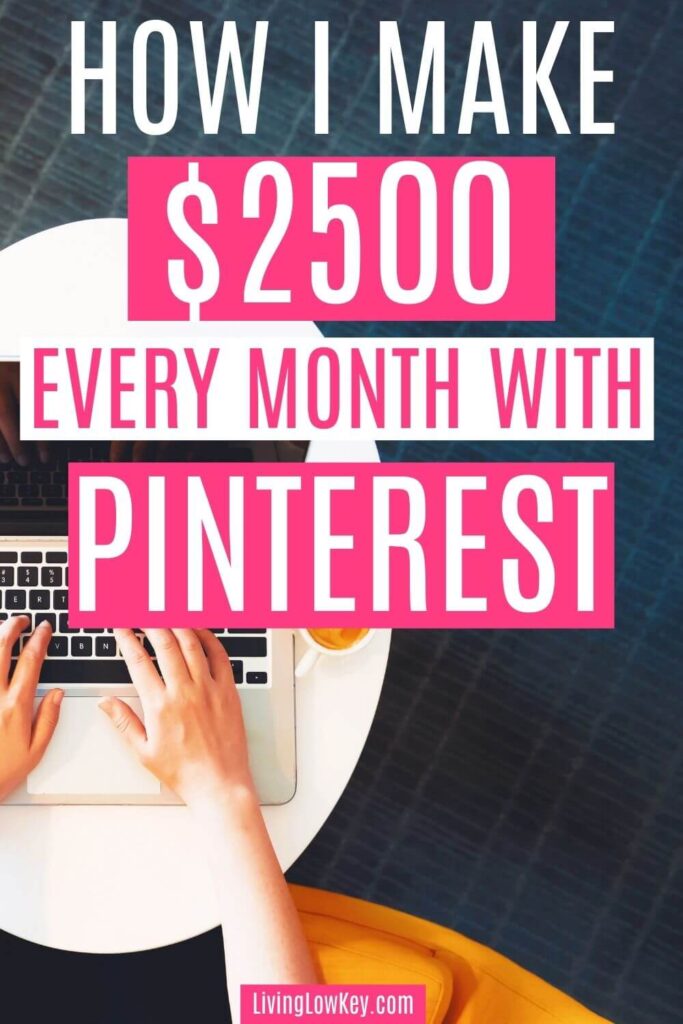 Related articles: