Selling feet pics online sounds like something that seems unlikely, but it's totally possible!
In this article, we will take a look at the different websites where you can sell feet pictures on.
It doesn't need to be just foot fetish websites – which you may have first thought of – as there are many other reasons why someone may want to buy foot pics.
We are all about helping you make extra money, particularly if you want ways that don't require a lot of time and effort.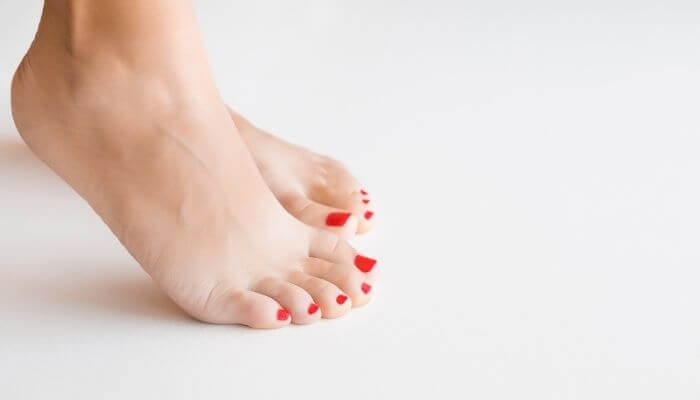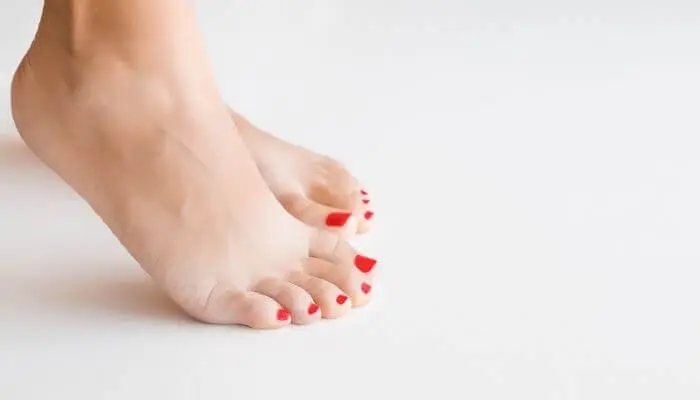 How to Sell Feet Pics For Money 
It may sound crazy that you can sell feet pics for money, but it's more than possible and can make you a decent amount of money.
In this article, we will look at the different sites where you can sell your feet pics.
You can sell your feet pictures on websites set up specifically for this reason or create your own channels such as your own blog or on social media.
Where Can You Sell Pictures of Your Feet Online?
Luckily, there are lots of places online where you can sell your feet pictures.
In this article, we are going to look at the following places:
It's up to you to decide which platform to use, but there's nothing wrong with cross-promoting over different platforms, as long as you are not promising that it's exclusive content to one platform.
If you are selling on platforms that are not specifically set up for selling feet pictures, you will want to put watermarks over your images and only show a small preview so that your photos don't get stolen.
How Much to Charge For Feet Pictures?
Doing this should be simple enough. You can choose how much to charge per picture.
You can also set up a minimum for each photo in your pricing options.
A few things to think about is if people are selling their feet pictures for $10, then you may want to only offer them the option of $5, so you can stand out.
Sometimes it is okay to do the same, but just make sure that your pictures still stand out over the others.
Some platforms will give you more of a guide on how much to sell, but even if there isn't, you can look at the different prices that other sellers are offering to get an idea.
Related money-making articles:
How to Take Good Feet Pics?
So you know that you want to sell foot pictures, but how to take good feet pics? It's really important, as the quality and kind of images you do will determine how well you sell them.
Let's look at some ideas:
Have Good Looking Feet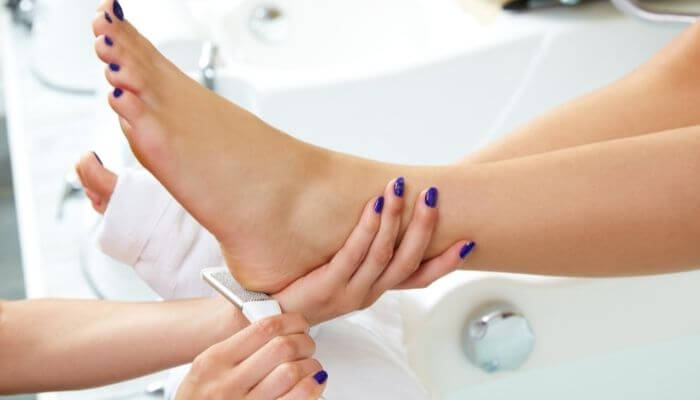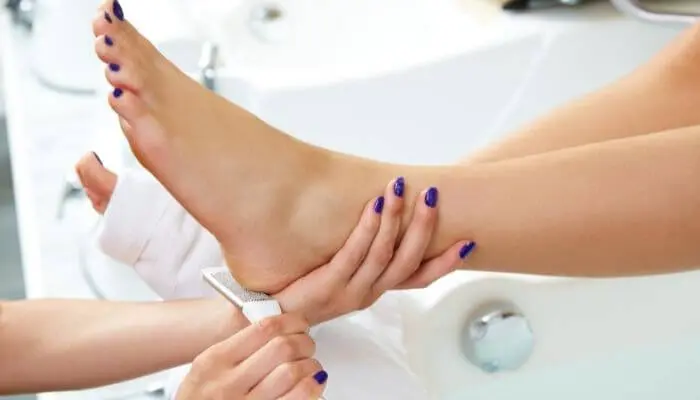 It kind of goes without saying, but having beautiful feet is essential to taking good pictures that you can then sell.
You can do some things to make your feet look better, such as scrubbing off any dry skin, pushing back your cuticles, painting your nails, and putting some moisturizer on.
Take Quality Pictures
If you are going to be selling the pictures, they need to be of good quality. Take a look at what is selling already, and take notes.
Make sure that you have a plain background, with natural lighting if possible, or you could use a lighting set.
You may also want to consider using props such as different kinds of shoes, socks, and different themed backgrounds, e.g., beach scenes and so on.
Strike a Pose (With Your Feet)
It may sound a bit silly, but it's important to try out different foot poses so that you get more of a chance to impress potential sellers.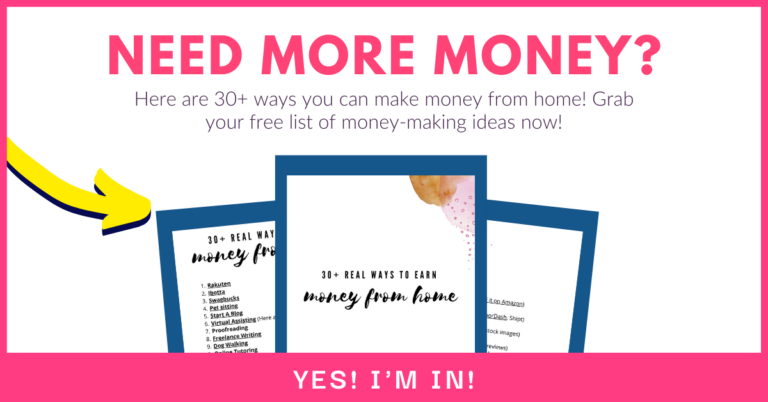 Best Websites That Sell Feet Pictures Online
We are going to take a look at the best websites that sell feet pictures online – there are some websites in particular that sell well.
The best kinds of websites to sell your feet pictures on will make the whole process as seamless as possible – guiding you through how to use the website and get the most out of it.
Make sure you check out how much you can get for your pictures as well, as the best websites will make sure that you are paid well.
1. How to Sell Feet Pics on Instagram 
The best thing about selling feet pics on Instagram is that you will have a lot of potential eyeballs on your stuff! Instagram has over 1 billion users, which means a lot of opportunities to sell your pics.
If you don't already have an Instagram account, follow these steps:
Download the Instagram app onto your phone
Open the Instagram app
Tap Sign Up With Email or Phone Number (Android) or Create New Account (iPhone), then enter your email address or phone number and tap Next. You can also tap Log in with Facebook to sign up using your Facebook account
Create a username (it helps if you choose a name that is specific to what you want to use Insta for – so in case, feet pics!)
Fill out your profile info and click Next.
Then you're set to go! Oh, and don't forget to follow me on Instagram!
Think of Instagram as a marketing tool for your feet pics. Follow these steps:
Upload pictures of your feet (you could maybe put a watermark over them so that people don't pinch them)
Use relevant hashtags to help people find you
2. How to Sell Feet Pictures on Instafeet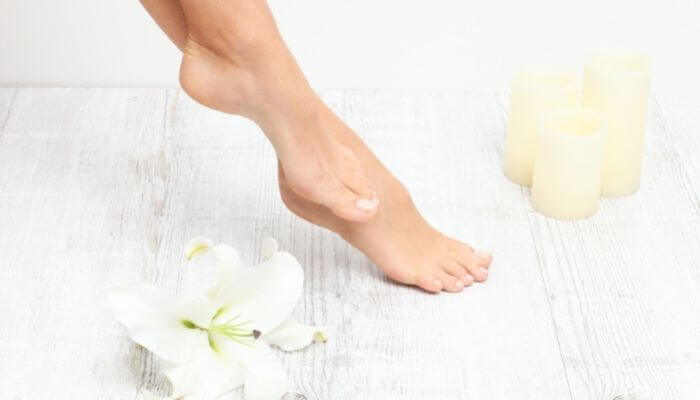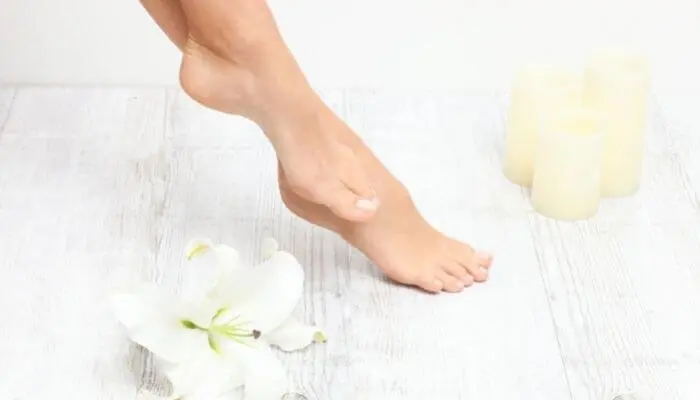 Instafeet is a great place to get started selling feet pictures – it's a very popular website.
Sign up with your email address, name, location, your information, username, and password (you must be over 18)
Post at least five photos to get started
Set your pricing
Share your unique link to find subscribers!
I love Instafeet because they make it really easy to sell your feet pictures, and there are lots of potential buyers ready, as this site is just for this niche.
Not everyone is approved to join Instafeet, and it may take a few weeks before your application is approved. This is a good thing, though, as it makes sure that no scammers are signing up.
3. How to Sell Feet Pics on Etsy
Etsy is known as a marketplace for homemade or unique items. But did you know that you can sell your feet pics on Etsy?
If you search for foot pictures there, you will see that there are sellers there. Selling packages is a good way of doing it.
Another option you could try out is selling temporary foot tattoos – this is something popular on Etsy and will require pictures of feet to show the tattoos off.
Here's how to get set up on Etsy:
Go to Etsy.com and click on Sign Up, and enter your information
Confirm your sign-up on the confirmation email that will be sent to you
Then, click on Open a Shop at the bottom of the website
Create a listing, and upload pictures/add a description
4. How to Sell Feet Pics on Craigslist
When you are selling online, a great place to start is Craigslist, as there are so many people ready to buy.
There is also a forum on Craigslist where you can ask questions and find people interested in buying from you.
To get set up on Craigslist:
Go to Craigslist
Click on My Account at the top of the screen and follow the instructions
To create a listing, click on Create a Listing at the top left of the page
Enter all of the details and let people know that you are an online seller
5. How to Sell Feet Pics on Your Blog
Running your own blog means that you have 100% creative control. You can set it up so that it is just for selling your feet pics. You could even set it up to focus on something else, so it attracts more buyers, such as foot care, foot modeling, etc.
How to set up your own blog in a nutshell (we have a complete guide to follow, though!):
Pick and register a domain name
Choose your hosting plan
Install WordPress
Build your website
Show the kinds of feet pictures that you will be selling and decide on a marketing plan (e.g., sharing on social media)
You might be thinking I have absolutely no experience blogging, nor do I know where to start. And guess what, that's fine! I was in your shoes before too.
If you'd love more info on starting a blog, you can start the process here. Or grab your seat below!
Or grab your seat for this Free Start a Blog Course!
6. How to Sell Feet Pics on FeetFinder
FeetFinder may be one of the best places for solely feet picture uploads. They verify all of the users, which means that you are less likely to be scammed.
Here's how to sign up:
You will have to agree to pay to sign up – this is a new thing – but it's either $2.99 per month or $24.99/year
Fill in your username, email address, password
Upload a photo of your I.D. and a selfie of you with that I.D.
Upload photos of the feet you want to sell, whether that's individual or on a subscription basis. You can also upload videos too
7. How to Sell Feet Pics on eBay
You have to be a bit more careful with what you sell on eBay, as they can be very particular.
It may not be one of the best websites to sell your feet pics on, but there's nothing wrong with giving it a go!
To set up an eBay account:
Go to the registration page
Enter your name, email address, and password
Click on Register
Click on Sell, and enter the information needed to list your item
8. Sell Feet Pictures on Foap
Foap is an app where you can sell any kind of photography pictures – so a good place to sell your feet pics!
Sign up to Foap (you can sign up with your email address or Facebook account)
Upload your images
When you sell an image, you will split the profit 50/50 with Foap
How to Sell Pictures of Your Feet Online – Summary
Hopefully, you will see that there are so many different ways to sell pictures of your feet online, starting today!
Whenever people hear about selling feet pictures, they are always a bit skeptical. But there's no reason that it needs to be unsafe or for there to be any funny business, as there are many legit websites set up to help you.
Foot Pics Question and Answer
Let's take a look at some of the more common foot pics questions that you may still have:
How to sell feet pics online without getting scammed?
You may be concerned that you won't be able to sell feet pics without getting scammed, but that's why you must do your due diligence and look into where you want to sell them.
If you are going to sell them to some random person on the street or on a dodgy-looking website that you've never heard of before, it may be a scam.
There are many places where you can sell your feet pics—this includes websites where you have to be verified both as a buyer and seller.
If you are ever feeling unsure, don't go ahead with the transaction. The most important thing here is your continued safety.
Is selling pictures of your feet illegal?
Whether you can sell pictures of your feet or not depends on which country you live in. In the U.S., you are allowed to sell pictures of your feet as long as you are over 18 years of age.
Is selling feet pics easy money?
Selling pictures of your feet can be easy money, but it's the same with anything where you want to make money – if you put in more effort, you will generally make more money.
What we mean is it's not just going to be as easy as uploading one picture and expecting the money to start rolling in. You will have to provide valuable content to potential sellers and provide consistent content for them to purchase.
Have you ever sold feet pictures before? If so, where do you like selling them?
If you enjoyed this article, save it for later and join us on Pinterest for more money-making tips and tricks.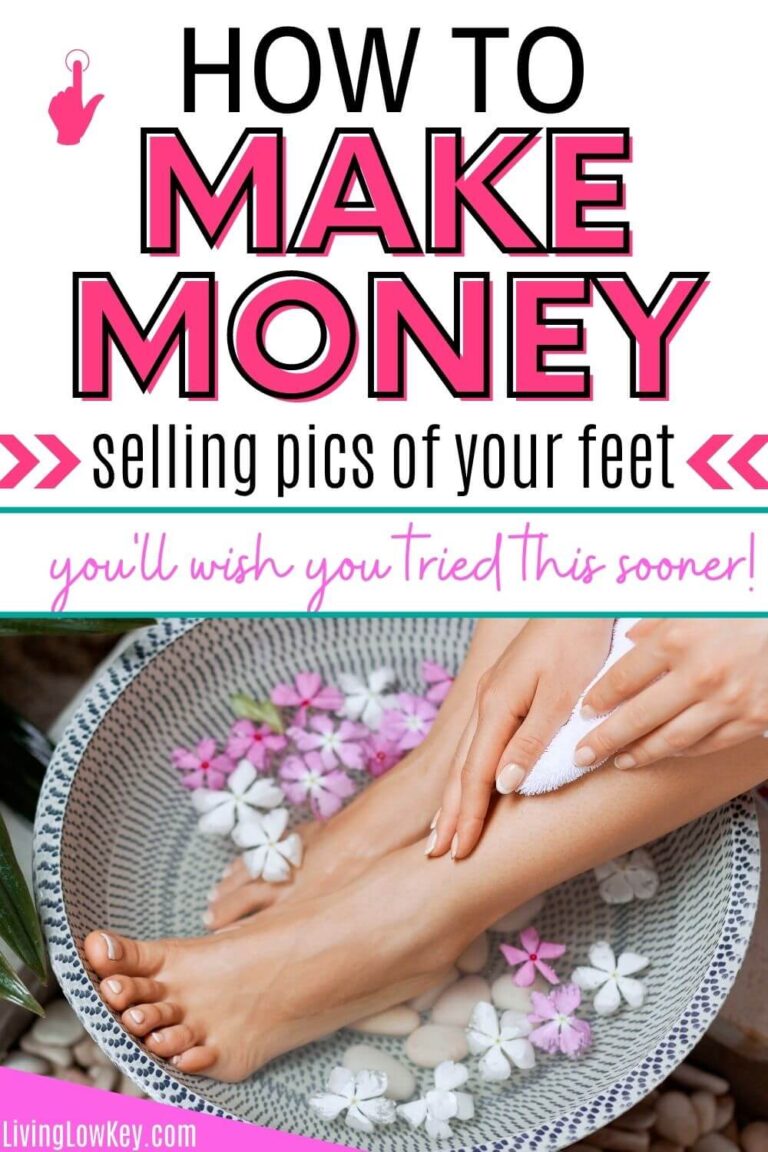 Must-read articles: