60-30-10 Rule Budget
One of the worst parts of adulting is money management. What do you mean I can't buy what I want when I want because I have to pay these things called bills? Can I get a refund on adulthood, please?
Learning to live based on a reliable budgeting method – I appreciate the 60 30 10 rule budget – is the best way to reduce the stresses of being an adult, like paying your bills and buying whatever strikes your fancy and when. It can also help you live a debt-free life and reach your financial goals.
If you don't learn how to control your spending habits, save money, and live by a budget, it can be difficult to reach financial independence. Let me show you how the 60 30 10 rule can be your ticket to financial freedom!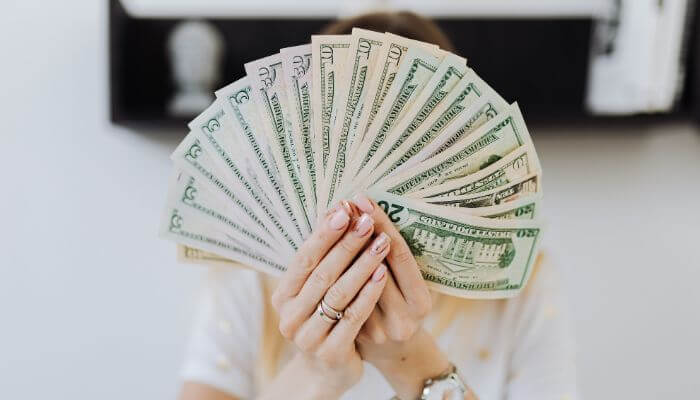 Overview of the 60 30 10 Rule
The 60 30 10 budgeting method effectively develops a budget plan that sets you up with a strong financial foundation. This method allots how much income gets put into each budget category to ensure you take care of all your necessary expenses.
This plan consists of divvying up your funds so that 60% of the take-home pay of your current income goes towards debt repayment and your savings account.
Next, devote 30% of your budgeting strategy to covering basic needs and expenses. You can check out how to calculate your expenses here!
Lastly, the 10-rule portion of your budget plan should go to covering your wants.
Related articles:
Grab Your FREE Budget Binder Today!
Start saving more money and pay off your debt with this FREE Budget Binder
How It Works and How to Use It Effectively
The goal for the 60 30 10 rule budget is to help you establish a budgeting system that helps you cover your living expenses, reduce debt, and save money while eliminating unnecessary spending on non-essential expenses.
The 60 30 10 rule is a great budgeting method to help you achieve financial independence while helping you reach your financial goals and live debt-free.
What I appreciate about the 60 30 10 rule is that it can work with any budget and financial situation. However, this budgeting style can be tricky for people who have a low income, as it will require you to give up your creator comforts to balance your monthly expenses.
When you have a low take-home pay, you can struggle to cover essential expenses, let alone have enough discretionary spending for the things you want to enjoy.
A tight financial situation can work better with zero-based budgeting, helping you cover your monthly bills while achieving financial stability and being able to cover any unexpected expenses.
Benefits of the 60 30 10 Rule Budget
The 60 30 10 rule budgeting method has several advantages compared to other budget method plans. It's great for helping you grow an emergency fund while cutting down your spending habits.
This rule budget can also be great for debt repayment, to make sure you make your rent or mortgage payments on time each month, and to help you with saving money.
With the current inflation rate, most retirement savings won't last through your glory years. Having extra money that you can set aside to add to your retirement accounts can be the difference between enjoying your prime or struggling financially to cover all your expenses.
The 30 60 10 rule can not only help you achieve financial stability, but it can also be a great way to make your personal finance situation less volatile. Use this budgeting rule to make your monthly income work for your individual needs, such as debt repayment, retirement savings, or a college savings plan while covering your living expenses and utility bills.
Basics of Budgeting for Each Category – How to Allot Your Funds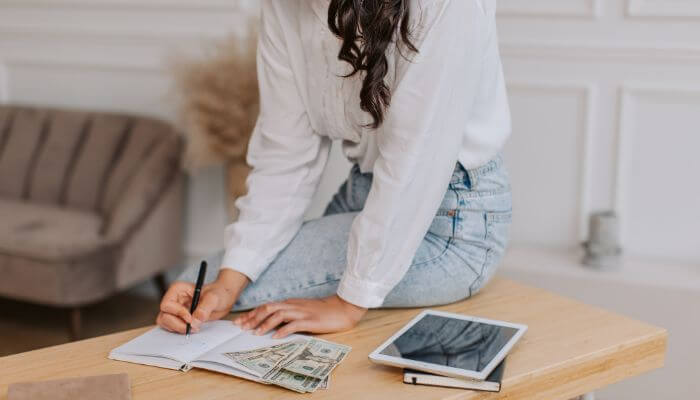 The best part of the 60 30 10 rule budget is that it's easy to understand and implement. This budget method can help you reach your financial goals while establishing financial freedom from debt repayment. All you have to do is split up your take-home pay into three categories.
Unfortunately, the 60 30 10 rule can make you live frugally and can be challenging to implement if you don't have a healthy take-home pay sum.
60 Rule Budget Method
In this rule budget method, you should devote the biggest chunk of your take home pay for your savings and debt repayment. This savings category can also help you put away money for investing, pad your emergency fund, grow a college savings plan for your children, and add to your retirement fund.
This large sum of money should help you reduce your debt so you can reach your goals of financial stability. With a hefty savings and no credit card debt or other costly expenses, you'll find your personal financial situation improved for less stress in the long run.
30 Budget Method
The next part of the 30 10 rule budget method doesn't focus on long-term financial goals. This category ensures you have enough money to cover any basic expenses that fall into your needs category.
You'll want to devote 30% of your gross income take-home pay to cover essential expenses. This category will include rent or mortgage payments, utility bills, insurance premiums, groceries, and other fixed expenses that would fall under necessary expenses.
Additional expenses that can go into this category of the 30 10 rule budget include child support, health care, child care, credit card debt, and typical life costs and maintenance fees.
If you don't currently have a bill tracker, use this bill tracker to keep track of all of your monthly bills in one place.
10 Rule Budgeting Method
The smallest portion of your monthly take-home pay should go toward your discretionary spending habits. This section is your wants category and is the least important of the three categories for your financial goals.
Discretionary spending is usually where most people end up discovering that they've wasted their money on unnecessary expenses rather than achieving their financial objectives, like saving up for a down payment on a new home or vehicle.
Some items fall into the 10 rule budget to cover discretionary expenses that don't fall under the needs category but that you might still need to set money aside to cover.
Your morning coffee run, that expensive cell phone you're using to browse socials, your expensive car payments, and that designer handbag are all examples of costs that would fall into your wants category.
While you may need these specific things, you don't necessarily require the most expensive versions.
Other costs that fall under the unnecessary 10 rule include:
Internet
Travel
Streaming services
Dining out
Shopping excursions
Cable
Memberships
Tips for Setting a Budget and Sticking to It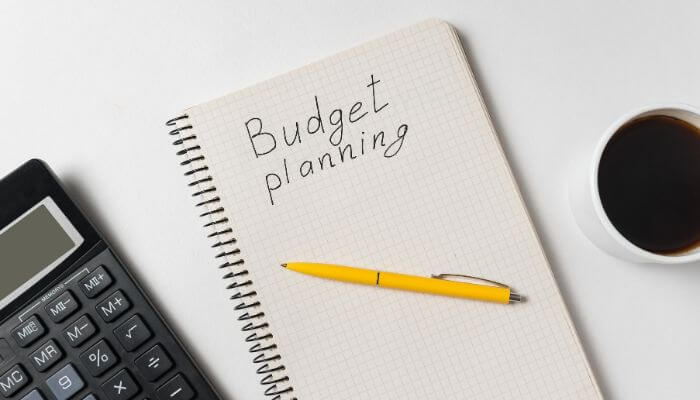 The trickiest part of a budgeting system is sticking to your chosen budgeting rule. Sticking to a budget can be impossible if you choose the wrong budget rule.
There are several budgeting methods, with each one having unique merits and disadvantages.
If you want to guarantee success with your financial management plans, it's crucial that you find a budget rule that puts all the money you bring in to good use.
First, evaluate your net income, financial goals, and expenses. The sixty 30 10 rule budget can be challenging when you're tight on funds. The entire purpose of this rule budget is that the majority of your take home pay goes towards savings, investing, and retirement.
If you have a high debt ratio or your total income is more than your expenses, the sixty 30 10 rule budget won't help you reach your financial goals. It's hard to save money when too much cash goes out and insufficient funds are coming in.
Once you have a rule budget in place, it won't be effective unless you do the work and stick to your budget method. That means paying your bills on time to avoid late fees, putting money away for savings or investing, and reducing or eliminating discretionary spending on unnecessary things.
How to Set Up a 60 30 10 Rule
If you decide you want to try managing your financials with a sixty 30 10 rule budget, follow these steps to get your system in place.
Step 1 – Evaluate Your Net Income
Before you can institute a budget to manage your finances, you need to understand your net income.
Your net income is the sum of your monthly after-tax income, meaning the actual amount of money you bring home after all your withholdings come out of your check, like taxes and other costs.
But you also want to consider if you have more money coming in besides your paycheck. If you have additional income sources besides a job, such as from real estate investments, stock returns, and other investment types, add these sources of money to your net income.
Step Two – Create Three Categories for Your Budgeting Methods
Now that you know how much after-tax income you have to manage, it's time to create your sixty 30 10 rule budget. It's as simple as basic math.
Establish how much monthly income you'll add to your savings category – 60 rule – by multiplying your net income by 0.6. Repeat this process for the 30 10 rule budget sections by changing the multiplier to 0.3 for the 30 rule budget – your basic needs – and 0.1 for the 10 rule budget – your wants section.
Step Three – Compare and Adjust Your Current Spending
Once you know how much money you need to devote to each of the three categories, examine your current spending trends.
Compare how you currently spend your income and divide it up into the same categories for your sixty 30 10 rule budget. Are you spending more on your needs and not putting enough into building your savings and emergency fund?
If you're putting the right amount of your after-tax income towards your essentials, but you're spending more on your needs category – the 10 rule – than you are on your 60 budget rule – savings and debt relief – you'll need to change your spending habits.
Grow Your Net Worth and Live Debt Free With the 60 30 10 Rule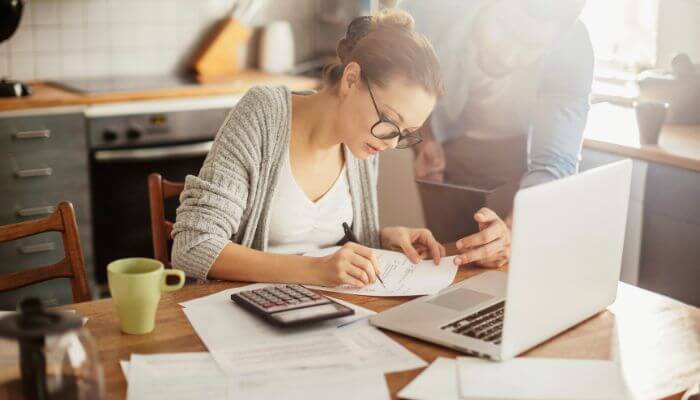 The sixty 30 10 rule budget can be a great way to get yourself out of debt fast and build a healthy nest egg for emergencies or to reach certain financial goals that require a large sum of money, like a down payment or investing. Not sure the sixty 30 10 rule budget is right for your financial situation? Try a zero-based budget or the envelope method.
Need help getting your finances in order? Add your email address to download your free budget template binder. Need a more detailed financial plan? Check out the budget binder we used to live debt free and six-figure large.
60/30/10 Rule Budget- Final Thoughts
In the world of budgeting, the 60/30/10 rule serves as a solid foundation for managing your income effectively. It provides a clear framework for budgeting, saving, and investing that can lead to financial stability and the achievement of your long-term goals.
Remember, financial success is a journey, and by following this rule and adapting it to your unique circumstances, you're well on your way to securing a brighter financial future. Happy budgeting!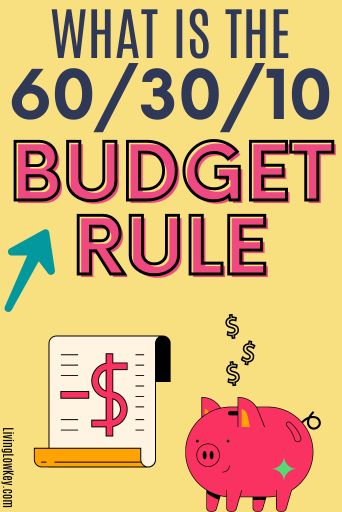 Related articles: