Side jobs for teachers looking for an easy summer gig!
If you're a teacher, you can make a TON of money – and that's not just in the day job.
I always say that I'm envious of the part-time jobs for teachers online that are available!
I said that once to a teacher, and they were surprised. They had no idea about all of the options that are out there – which we will cover in this article.
You may be really busy with your current workload, but that doesn't mean that you can't use any extra time that you have towards side jobs for teachers.
Some people get up early in the morning to squeeze in some extra work, and the perfect time to do this is in the summer holidays.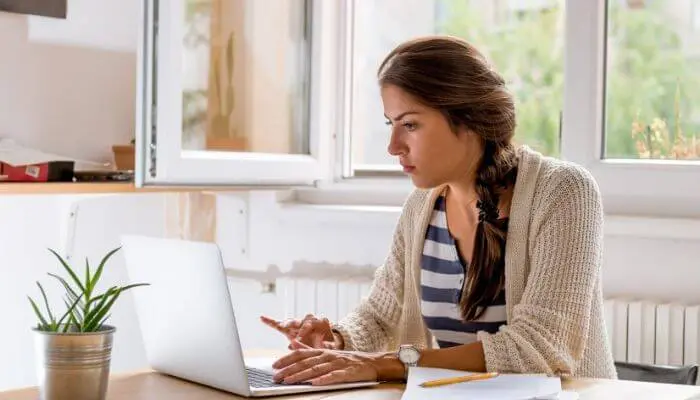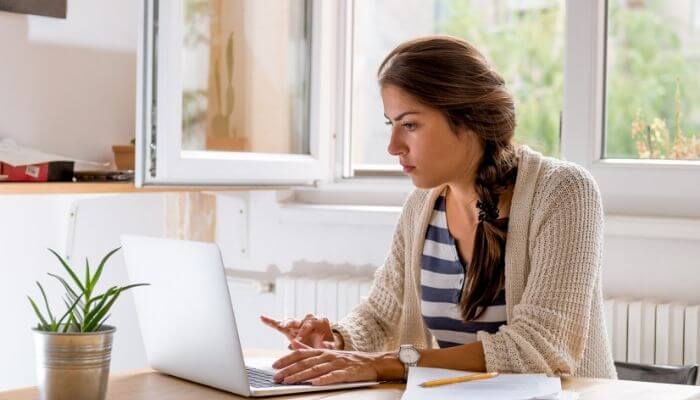 As a teacher, you have a set of skills that are in demand all over the world, and you can use this to your advantage to get some extra money coming in.
Think about what you would like to use the money from this side job for – some examples include things like:
House down payment
Invest for early retirement
To fund another business venture
To be a stay at home mom
It's up to you to decide what you are going to do with the money, but it's always a good idea to have a solid plan in place.
Get Your FREE Budget Binder Today
It's time for you to take control of your finances so you can save more money and pay off your debt!!
Related articles:
Side Jobs for Teachers You Need To Try
We will now take a look at the best side jobs for teachers, and the best summer jobs for teachers.
Tutor For Quick Cash
There is a high demand for tutors, and you can get a decent hourly rate from it.
You can do private tutoring lessons in person for kids either in your home or in theirs.
Another great way to make money from tutoring is by teaching English to children overseas.
There are some great sites where you can sign up to teach English to Chinese children – most people tend to do this in the early hours before the working day begins.
If you are ready to teach from home, here are a few of the best online teaching companies:
–VIPKid
This is one of the more popular companies when you are looking for side hustles for teachers, and they will only take qualified individuals who have or are working towards a 4-year degree.
VIPKid is a company that helps Chinese children learn English, taught via video call.
There are no specific set hours that you have to do, but they do ask that you try to be available during the peak hours in China for this, which is usually around 6-10 pm during the week.
Each class is 30 minutes long, with 25 minutes being the actual lesson, and 5 minutes after for any questions.
The pay is around $14 – $22 per hour depending, on several factors.
-Chegg
Chegg is another popular company that pays quite well. Starting pay is $20+ an hour, top tutors making $1000+ a month.
This tutoring company takes all of the hard work out of having to find students to tutor, by sending them right to you.
Not only do you get to teach your favorite subjects, but you also get to teach students of all levels, from high school to professionals.
Best of all, you get paid weekly!
–Ef Education First
The starting pay for this tutoring gig is $20 per hour, but you have the option to earn more, and some bonuses are given out too.
You will need to be a native English speaker, live in the US, and have a bachelor's degree. They do prefer it if you have experience in early childhood development and in specific teaching areas.
They will also pay for your online background check that must be completed before starting work for them.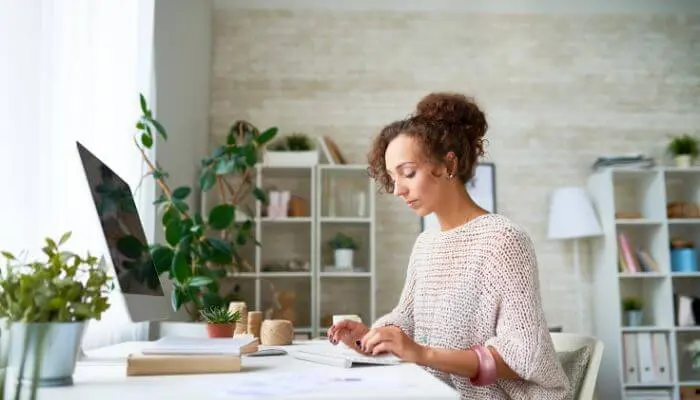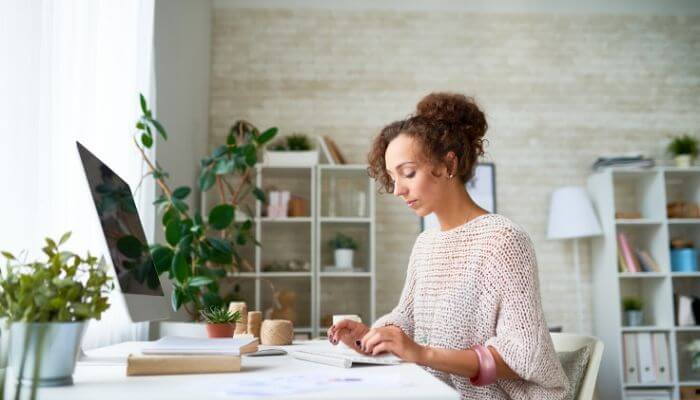 –SayABC
This is another great company where you can teach English to Chinese students as a great side job for teachers.
The pay is $15 per lesson, and the lessons are 40 minutes long. The bonus for attendance is $6.
–Tutor.com
Tutor.com is a site where you can get paid to tutor students who have signed up for help with their homework.
The pay tends to be minimum wage, but the exact amount will depend on where you live.
The amount of work that you can get also depends on the time of year, with the busiest times being during term time.
This means it will most likely be slower in the summer, but that isn't necessarily a bad thing, as you could do it just for a bit of extra cash. It's still one of the good summer job ideas.
Teachers Pay Teachers
In my opinion, this is one of the best – and most fun side jobs for teachers.
It's really passive as well, once you've put in the work upfront.
Teachers Pay Teachers is an online marketplace for original educational resources. You can set up a store and sell things to other teachers.
This is an excellent opportunity to make money as a teacher because you can sell resources or lessons that you have already put together.
You'll have to note, though that if you are going to be selling to other teachers, they will expect a highly professional and finished product.
You can sign up to the platform for free. If you want to upgrade to the premium seller account, it costs $59.95 annually.
There is the potential to make a lot of money on Teachers Pay Teachers – some teachers have earned their millions on there. Definitely take the time to look at what the most successful sellers are offering.
Freelance Writer
It's time to use those excellent writing skills of yours! Assuming you are good at writing and enjoy it, this can be a great money earner for you.
It's always a good idea to pick a niche – a topic that you could spend all day writing about. This will make it more enjoyable for you, but it also means that you will be faster at it.
You can find freelance writing jobs in a bunch of different places. The best places to look are where business owners are looking for someone to help them out.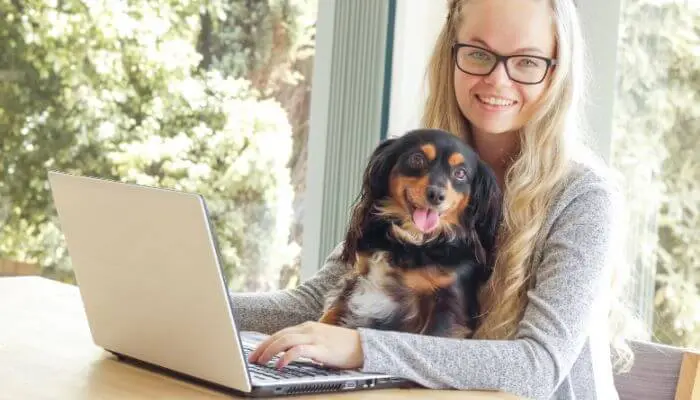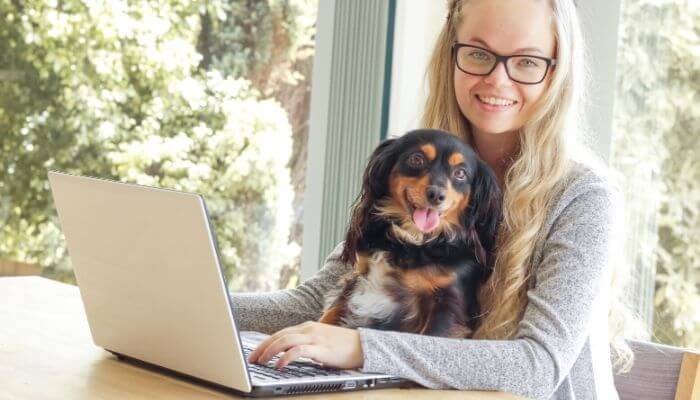 With all of the online businesses that there are nowadays (billions!), there is a need for a constant stream of content. This is where you can come in to help!
Freelance writers can help ease a load off business owners so that they can concentrate on other areas to grow their business.
Hang out in Facebook groups in the niche that you want to write in and let people know that you are looking for writing work.
There are job sites that are good to apply for jobs on, such as Problogger.com or Upwork.com.
If you are brand new to this and are worrying about not having a portfolio of work, you can do some guest posts for sites in return for an awesome review.
If you think Freelance writing might be something you are interested in check out how you can get started here!
Babysitting
Babysitting is very flexible, but with the potential to be a really lucrative side job for teachers.
This is perfect for you because you will be used to dealing with kids, and have qualifications, and background checks already are done.
The amount of money that you get paid will depend on the area in which you live, how many kids, etc. You should be able to charge $15 upwards.
Advertise in your local area and let your friends and family know that you are available. You could also post in local Facebook groups to let the parents know.
If you're looking for part-time jobs for teachers after school, this is one of the best.
To advertise on a job site, the best ones to go for are SitterCity.com or Care.com.
Camp Counselor
What's one of the best jobs for teachers in the summer? This is another popular option as a side job for teachers in the summer.
Many summer camps are being run and will need a lot of people to help out as they are usually fully booked while the parents are still working.
Make sure that you apply as early as possible in the year so that you can get one. The pay isn't great, but it's still a good fun summer job.
Online Course Instructor
As a teacher, you have the great skill of being able to lead a class. So why not translate that into teaching a course online? This could be one of the more passive online summer jobs for teachers.
You don't just have to stick to whatever you teach at school, but think about other things that you have knowledge in that you could pass on.
This is also a good way to create a passive income stream because you need to put in the work upfront, and then you're able to leave it.
One of the most popular sites to create courses on is Udemy.com. This is one of the best online teaching jobs out there.
Youtube
This is one of the most popular ways to make money online at the moment, although it's not an instant money maker – this one will take time.
There are lots of teacher accounts that are doing well on Youtube – have a look at what kind of videos they are doing and which ones are popular.
Sharing your knowledge on Youtube is one of the most fun side jobs you can do!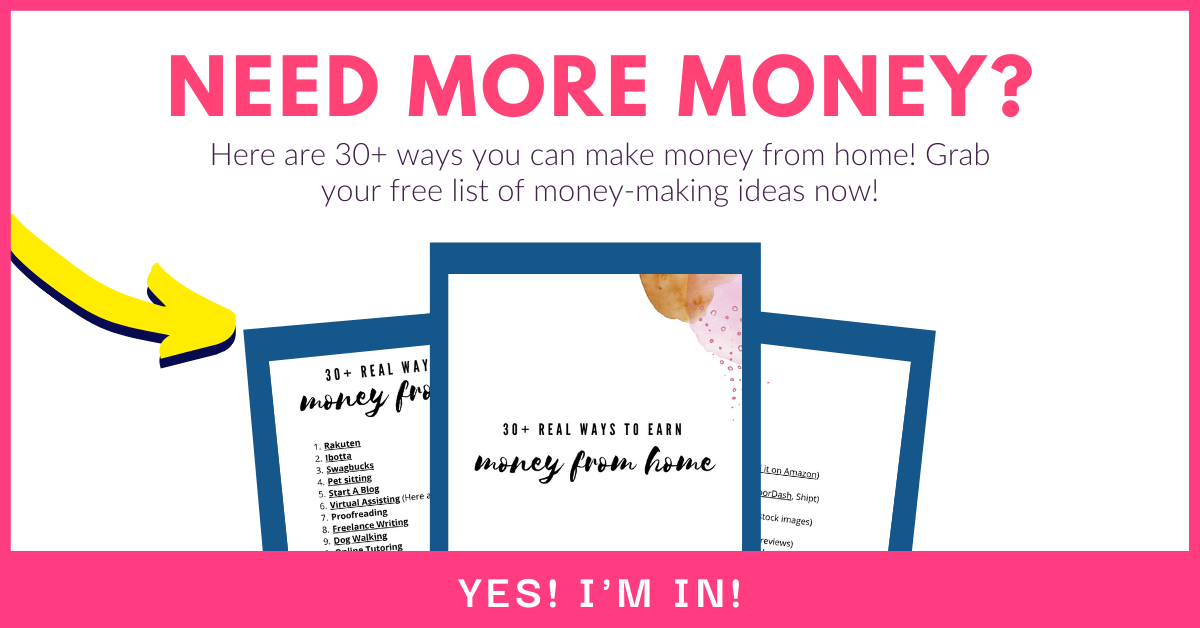 Cleaning Services
Cleaning is one of the most underrated side jobs because it is so flexible and there is a lot of demand.
This has a low start-up cost, and you can advertise your cleaning locally or on local Facebook groups.
Have a look at the other local cleaning services, see how much they charge, and then base your rates on that.
Related article: How To Declutter Your Home Quickly: Room By Room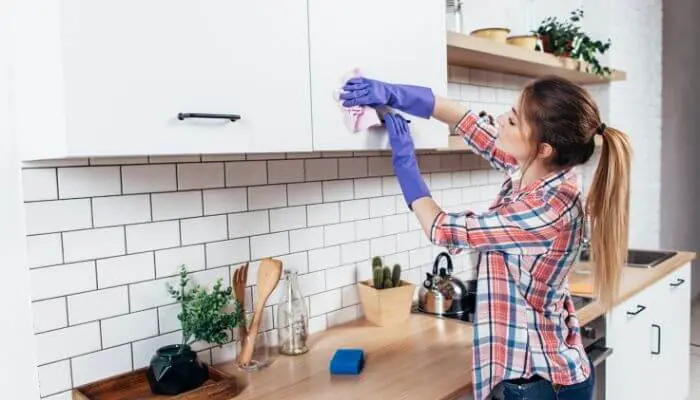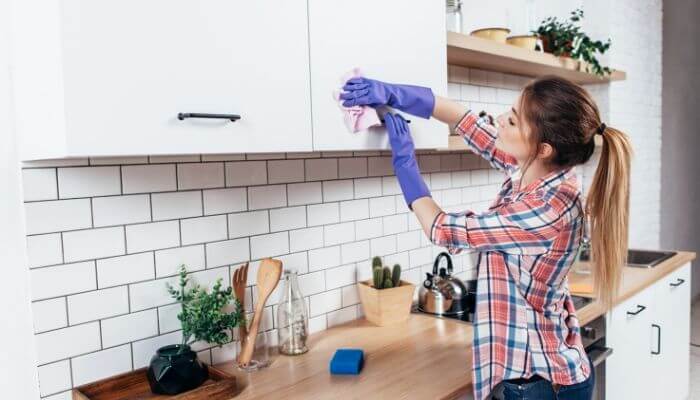 Translator
If you speak more than one language, you could pick up a side job as a translator. These jobs are very much in demand, and you can get decent pay.
There are a bunch of different sites that you can get translation work from, such as:
Aberdeen
Rosetta Stone
Working Solutions
eBook
Have you thought about writing an eBook? Most of us feel as though we have a book in us, and when you have some free time, this is the perfect time to get started on it!
Maybe there is a specific topic that you are really knowledgeable about or that you want to share your views on. Or perhaps you want to go down the fiction book route.
There is now the self-publishing option available to you, which means you can cut out the middleman and sell directly on platforms such as Amazon with Kindle Publishing.
Flip Furniture
The best place to start is with stuff in your house that you want to sell, and get the bug for it!
Flipping furniture is where you find furniture for free, cheap – and then sell it for more money.
A great resource to check out is Flea Market Flipper, which shares all of the tips that they use to make six figures from flipping. They are pros at finding free stuff to sell!
If you enjoy flipping things for money check out this free flipping workshop!
Related article: 30 Best Items To Flip For A Profit In Your Free Time
Food Delivery
There is a high demand for things to be delivered straight to your door – with food being one of them.
You can jump on this trend by finding work as a food delivery driver. You will have to use your own car, so make sure that you factor in these costs.
Companies that are offering food delivery jobs include Postmates, Door Dash, Grubhub, or Uber Eats.
The pay can vary, but there is, of course, the option to make money through tips.
Airbnb
Do you have a spare room or a property that you can let out? A lot of us don't just have a property that we can rent out, but many of us have a spare room.
You don't have to have the biggest or most unusual house to rent out on Airbnb – although that does help – you just need a room and the aim to be a good host.
Airbnb has insurance that will cover you, and also charges the guests taxes directly – so handy!
Virtual Assistant
A virtual assistant is someone who will assist a business owner in whichever area they need help in.
Examples of things that you could help with as a virtual assistant include:
Answering emails
Writing emails
Creating social media graphics
Replying to comments
Scheduling meetings
Editing articles
Writing articles
The exact work that you would be doing will depend on what the business owner in question wants you to do.
The pay starts at around $15 per hour, but you can charge whatever you like. The more experience you have as a virtual assistant the more you can make.
If you are ready to become a virtual assistant but have no idea where to start give this mini-course a try!
Related blog posts: 13 Virtual Assistant Jobs for Beginners That Won't Disappoint
Sell Handmade Goods
You can put together your own store on Etsy and sell things you have personally made, right at home.
Examples of some things that you can make are things like:
Jewelry
Soft furnishings
Furniture
Bath bombs
Paintings
Photographs
Etsy is pretty passive because although you'll have to do the work upfront, you can then leave it to sell.
Related article: How To Make A Passive Income Selling Printables On Etsy
What do you think of this list of side jobs for teachers? Are there any on here that you do, or would like to do? Let us know in the comments below.
If you enjoyed this article make sure to save it for later and come join us on Pinterest for more ways to make and save money!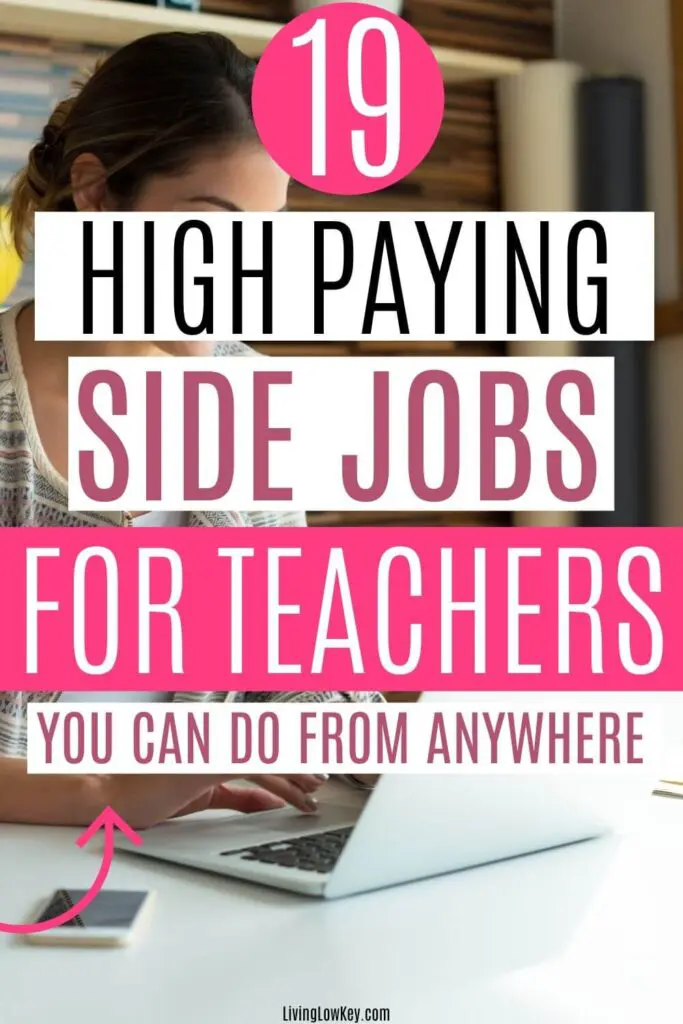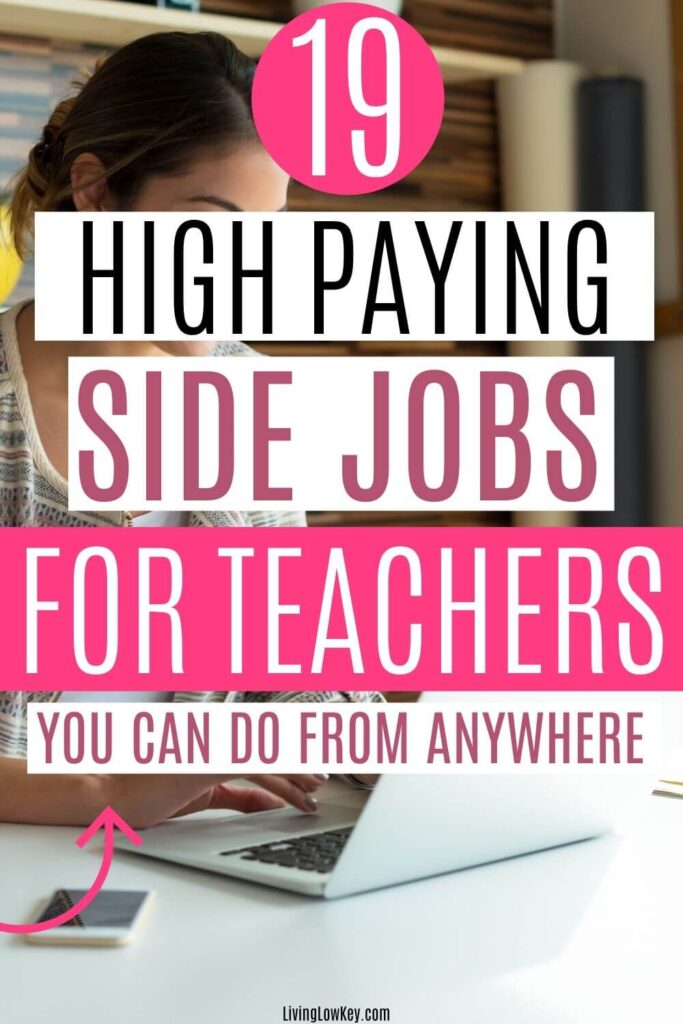 Get Your FREE Budget Binder Today
It's time for you to take control of your finances so you can save more money and pay off your debt!!
Related articles: