Do you ever hear someone bragging about having a six to ten-figure salary and wonder, "How much are they talking about, and how do they make so much?"
How much is 10 figures? What does it take to reach this milestone? When you hear someone say they made 10 figures, it means that they earned a large chunk of money that, when written out, has ten digits. Usually, people use this phrase to refer to the fact that they made a minimum of one billion dollars – 1,000,000,000.
For the average person, achieving a ten-figure income per year is impossible. But surprisingly, it's not impossible to make this amount of money and gain financial independence.
The secret to this type of financial freedom? Becoming a successful business owner. It's nearly impossible to earn a million dollars per year – let alone a much higher billion when you work for someone else – unless they pay hellah good!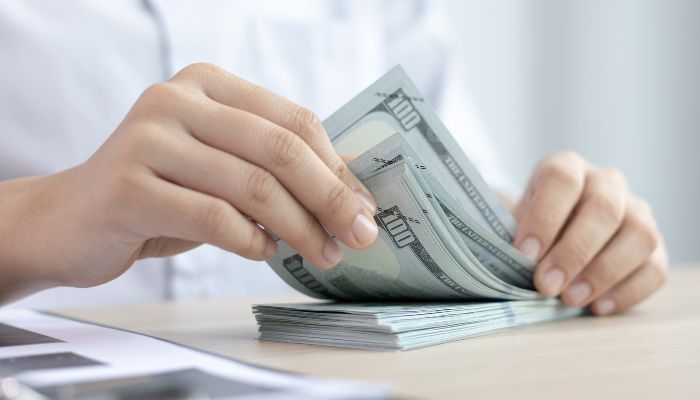 What is a Ten Figure Value and Why Is It a Sign of Success?
Three decades ago, it was rare to hear of everyday people who could earn such a large amount of money as a billion dollars, especially per year.
But with the expansion of the internet, thousands of people have learned how to achieve financial independence without holding down a full-time job working for a random company.
Today, people around the globe have been able to grow a large net worth by starting successful businesses.
So, why would someone say they've made a ten-figure income rather than just coming out and saying their personal finance situation has made them a billionaire?
The term ten figures can refer to any value from 1,000,000,000 up to a whopping 9,999,999,999. If I were a billionaire making more than one bill, I'd say I earned ten figures too instead of the mouthful of "I earned seven billion, eight hundred, and ninety thousand dollars – rounded up (1,000,890,000)."
Many people consider having a net worth valued in the ten-digit range as one of several major milestones to financial freedom. It's a milestone that your company or your personal finance is doing well. For the average person living a frugal life, a billion-dollar net worth is more than you or your children could spend in one lifetime.
But a ten figure net worth does not mean you are guaranteed to stay financially independent. Managing your annual expenses and living on a budget is crucial to living a good life without financial stress.
How Much Money is 10 Figures?
When you say that you've hit a ten figure mark, it means you've had the huge accomplishment of earning a billion dollars.
But does that make you a billionaire? Not exactly. You're a billionaire if you have a net worth that meets or surpasses the ten figure mark. A net worth means the sum of all your assets' value.
Most successful billionaires have multiple successful businesses. Notice the plural of that statement – businessES. The more sources of income you have, the more money you earn. But the business opportunities you choose must be profitable.
For most people, the idea of having a ten-figure net worth is impossible. An income of four figures to seven figures is more realistic. But by building successful businesses, you can increase your net worth and reach multiple financial independence milestones.
Grab Your FREE Budget Binder Today!
Start saving more money and pay off your debt with this FREE Budget Binder
Related articles:
What is a Ten Figure Salary?
A ten figure salary means the person has earned a ten figure income from their job.
Having a ten figure income is your key to financial freedom. If you dream of remaining financially independent to retire early, you'll need more than six figures in the bank.
When you have a ten figure salary, you should still have plenty of money after paying your annual expenses. It would help if you also didn't have high debts, giving you a higher net worth.
What is a Ten Figure Year?

When you have a ten figure year, you've successfully earned a billion dollars in a 12-month, 365-day calendar year.
Having your hand in multiple cookie jars – successful businesses – is crucial for reaching large financial independence milestones like a ten figure net worth.
However, when you're entangled in business endeavors, how much money your business made does not necessarily mean that's how much money you made.
In the business world, you'll want to know how much money your company brought in – revenue. Then, you'll need to know how much you paid in expenses to keep your business operational.
Then, using a basic math subtraction, take away how much money is left of your income after subtracting the money you spent on necessities from the total amount of your revenue. The sum that is left is your profit.
What is a Ten Figure Net Worth?
When you have a ten figure net worth, it means that the value of all of your assets equals one billion dollars or more.
A big part of achieving a billion in income comes from investments. Your net worth does not include any liabilities you may incur that reduce your value, like taxes.
Your gross income is the amount you make as part of a salary before deductions. Your net worth is typically less than what you make as gross income. And the more you make, the more taxes you'll pay. So, while you may make a six figure salary, taxes can cut your take-home down to five figures.
Jobs That Make a 10 Figure Salary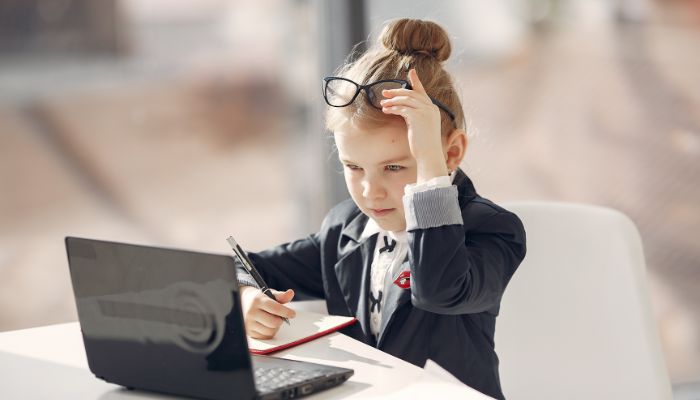 You won't be able to make a 10-figure salary with any regular job. And you're not going to make a billion dollars without a lot of hard work and time.
Starting innovative technology companies that grow into empires tend to earn the highest net worth. Other profitable empires include technology, business, law, fashion, and finance.
Clothing companies can be profitable if you can reach star status fast. The early days can be lean. Having a known co-founder or collaborations with influential people can help you get more exposure.
Investing in franchise restaurants is another way to earn a ten-figure net worth. When you have the money to put up, you can grow a large net worth by opening a chain of popular food establishments.
1. Entrepreneurship
Every day, more people are investing in their future by embracing a lifestyle journey as an entrepreneur. We like to call it mompreneuring (and dadpreneuring).
As an entrepreneur, you start a business without any funding from outside sources. Therefore, you end up with all the losses and all the profits. So, if your business succeeds, you can pocket all the money.
The downside to being an entrepreneur is that you have to invest a lot of money and time. Many starter businesses need the funds to pay for extra workers.
But if you get the right business idea, your company can set you up for a future of financial independence. And to reach a milestone of success that lets you pay off all your business and personal debt, most people start more than one company.
Or they find a way to expand their business to add extra revenue streams that help you hit higher figure net worth goals faster.
2. Join the World of Influencer Figures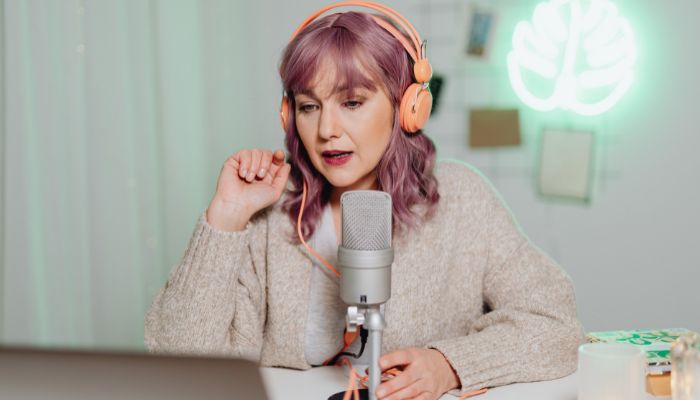 A unique way that some people have found their way to the milestone of six digits or more in worth is by reaching influencer status.
In today's world, public figures can make a profitable living by working as social media influencers. To succeed as an influencer, public figures require a large following. They also have to be able to get people to do something, like buy a product or sign up for something.
Many influencers get paid commissions for every point of sale that comes from their recommendations. They also get a lot of free stuff – whether to test or to promote.
Being a social media influencer is a competitive journey, with many public figures fighting for the same opportunities. While you must have a massive social media following to reach the point where you have the clout to make influencer status, you aren't likely to get a ten figure status solely by promoting other people's products.
Once you achieve popularity, many figures use this attention to start their own business or launch a product line.
For example, Kylie Jenner has become the youngest self-start billionaire by leveraging her popular social media influencer position to grow her company, Kylie Cosmetics. Since the start of her journey, Kylie's business has made over $600 million in sales.
3. Investments
When you have no debt and a decent salary, you have the tools to test the waters of financial independence by getting into investments.
Most billionaires own stock in multiple companies and have a vast portfolio of investments and stocks. If you find the right business idea, you can make your company publicly traded, which allows figures to buy into your business. While you lose ownership rights, you're getting money for the exchange.
But as the saying goes, never put all your eggs in one basket. So, while it's good to have investments, if you enter the world of investing, make it a point to diversify into different markets.
Need more money to invest upfront to diversify your portfolio? You can also get into high-salary positions like investment banking or hedge fund management. These careers are great for people who are whizzes at math, working with lots of figures and equations, and keeping up to date with rapidly changing trends and markets.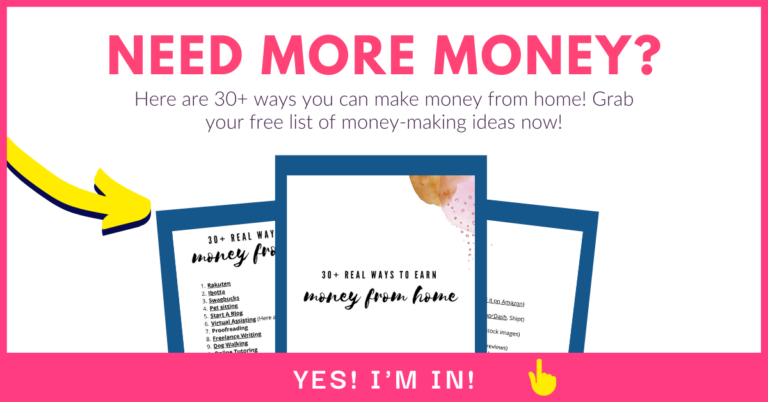 4. Real Estate
Other people successfully make multiple comma figures by getting involved with real estate.
One way to make money with real estate is by flipping homes. Flipping refers to when you buy a property at a lower value that requires work or updating. Then, you invest money into the property to sell it at a higher price. This increase in property value is appreciated.
Income generation is another way to make a recurring income with real estate. With this method, you purchase properties and lease them out to renters. You can rent out commercial or residential properties.
Owning rental properties is a great source of passive income, allowing you to have a consistent and reliable source of money regularly. You might need to hire a property manager if you have too many properties.
If you're interested in getting into real estate ownership or development, consider a career as a real estate agent, broker, or property manager. Working in real estate ventures is a great way to make connections, generate a high-paying salary, and give you the necessary experience for success.
You can also consider a position with a MIC (mortgage-backed security), REIT (real estate investment trusts), or REIGs (real estate investment groups).
How Many People Can Claim a Ten Figure Net Worth?
Trying to reach significant financial independence milestones like a billion-dollar net worth is a task only few will achieve.
You're more likely to reach a milestone of a millionaire status with a net worth of six to seven figures.
Of the 2,640 billionaires that exist globally, only 735 people are in the US. These limited souls have a combined worth of $12.2 trillion, with those in the US equalling $4.5 trillion. So, while it's okay to strive for a goal of a ten figure net worth, be happy with a life that gives you a decent income while still getting to enjoy your time.
Some of the most known people that can claim the coveted success of a 10 figure net worth include:
Bernard Arnault (France) – Richest Man in the World in 2023 – Empire mogul of 75 fashion businesses – worth $211 billion
Elon Musk (USA) – Founder/CEO of Tesla, Inc., SpaceX, and owner of X (formerly Twitter) – worth $180 billion
Jeff Bezos (USA) – CEO/Founder of Amazon – worth $114 billion
Larry Ellison (USA) – Oracle – worth $107 billion
Warren Buffet (USA) – Finance mogul – worth $106 billion
Bill Gates (USA) – Founder of Microsoft – worth $104 billion
Michael Bloomberg (USA) – Bloomberg LP – worth $94.5 billion
Mark Zuckerberg (USA) – founder of Facebook – worth $59 billion
Jim Walton – founder of Walmart – worth $58.8 billion
Melanie Perkins (USA) – Co-founder/CEO of Canva – worth $3.6 billion (business is worth $40 billion)
Oprah Winfrey – Talk show host/Owner of OWN cable network – worth $2.5 billion
How Long Does It Take to Get to Ten Figures?
Going from a typical starting net worth of a five-figure salary to milestones in the six digits and higher can take decades to achieve. You can increase your weekly or monthly salary with money earned through investing.
But even investments can take several years to add a significant sum to your income. And when investing, you're a victim of the market, which can change at any time. You can end up in debt if you jump into investing without understanding what you're doing.
With so many options, knowing where to invest your dollars can be challenging. It's best to rely on an expert if you're beginning with investing. You can shop by investment companies or find a reputable investment person.
Is a Six to Eight Figure Income More Achieveable?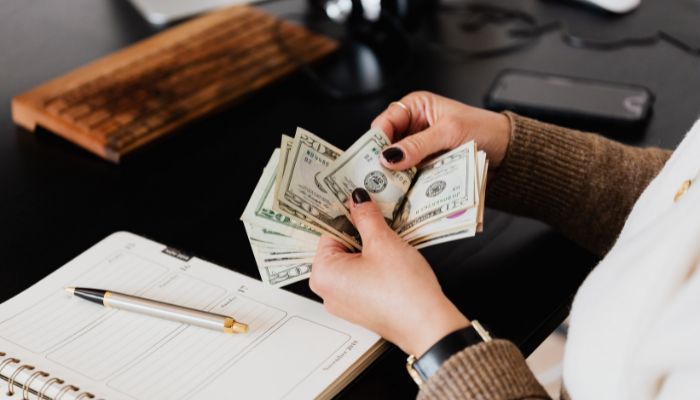 While achieving a unicorn achievement like 10 figures without a major headstart of upfront finances can be challenging, earning a six to eight-figure income can be more achievable.
Even if you only made six figures a year, that can often be enough to help you reach major milestones like buying a home, starting a new company, or paying off student loan debt.
If you can make a four to six figure income monthly, you can have a six figure income within twelve months. More people can enjoy a life without stress from financial strain and consumer debt by making more money and knowing how to manage the money they make.
Many six-figure jobs are highly specialized fields that require experience, training, educational degrees, and limited skills. Examples include doctors, lawyers, software developers, pilots, neurosurgeons, financial managers, and actuaries.
The other example of how to make six figures is through entrepreneurial opportunities. Entrepreneurs can be bloggers, YouTubers, podcasters, e-commerce store owners, freelance writers, and dropshipping businesses.
Is It Possible to Make a 10 Figure Income?
A ten figure income milestone can be a difficult feat when you first start trying to earn a large salary. For many people, making a billion dollars won't be possible in one lifetime, let alone in a single year. But if you discover the right business practices and learn how to save money and invest it properly, you can get into the six figure range or more.
Numerous work-from-home parents are making a seven-figure – million dollar – income with business ventures like an Etsy store, creating a POD (print on demand) or dropshipping shop, or with side hustles like selling online courses. The best way to work your way towards a multi-comma income is with multiple income sources.
Need ideas for working from home? Learn about 15 businesses that run themselves for passive income. Or check out the best products to sell on Etsy to make money.
How to Make 10 Figures – Final Thoughts
After delving into the realm of numbers and finances, we have come to know that 10 figures is a lot of money!! There's no denying the fact that it can be used to acquire a range of lavish luxuries or to buy fruitful investments. But no matter how much money you possess, money isn't the only thing that matters.
Finding joy in unadorned things or helping others without expecting anything back, it is possible to lead a happy and fulfilled life without having ten figures in one's bank account. So if you ever ask yourself, "How much is 10 figures?" remember that true lasting happiness doesn't always come from money.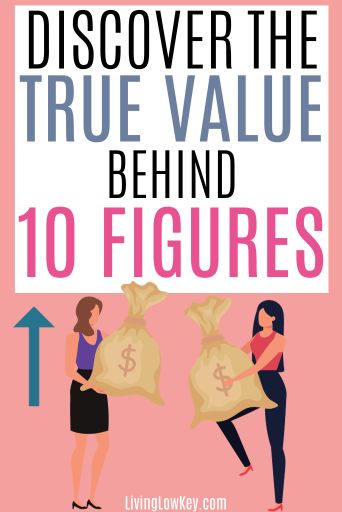 Related articles: