Are you looking to increase your financial security and get closer to achieving your money goals but feeling like something's holding you back? If so, it may be time to take a look at what's known as "money blocks."
Money blocks are an invisible force that prevents us from creating abundance in our lives and executing our personal finance plans. They can play a huge part in determining why certain money goals aren't achieved and why we often feel stuck with no way out.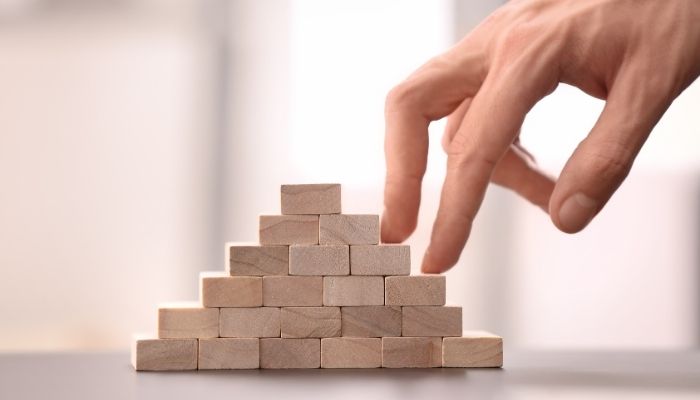 Read on to explore what money blocks are exactly, how they manifest themselves in our everyday lives, and, more importantly—how to start breaking them down. It's time for YOU to gain control of your finances through understanding these mental roadblocks!
What are Money Blocks?
"Money blocks" are essentially negative beliefs about money or mindsets that we may unconsciously hold about money, which can limit our financial growth. These beliefs often stem from societal conditioning, past experiences, or familial attitudes toward wealth and money.
They can manifest as fear of financial success, guilt over possessing wealth, or even the notion that money is inherently evil. These blocks serve as mental barriers, hindering us from achieving our financial aspirations and preventing us from realizing our full potential for wealth creation.
Related articles:
Grab Your FREE Budget Binder Today!
Start saving more money and pay off your debt with this FREE Budget Binder
10 Most Common Money Blocks and How to Fix Them
1. Rich people are lucky
One of the biggest money blocks- a common belief to perceive wealthy individuals as merely "lucky" or born into privilege. People often hold this belief as an explanation for the disparity between their financial standing and that of the wealthy. This belief, however, is a typical money block that can hinder one's financial growth.
When you attribute financial success solely to luck, you diminish the importance of effort, strategy, financial literacy, and smart decision-making in wealth creation. It's like saying that the only way to become rich is by chance, not by taking deliberate, strategic actions. This mindset can discourage you from taking charge of your finances and working towards your financial goals.
How to overcome this mindset
To overcome this block, it's important to recognize that while fortunate circumstances can play a role, wealth is more often the result of careful planning, budgeting, investing, and fostering a mindset of abundance.
Related article: The Magic of the 60 30 10 Rule of Budgeting
2. Lack of belief about money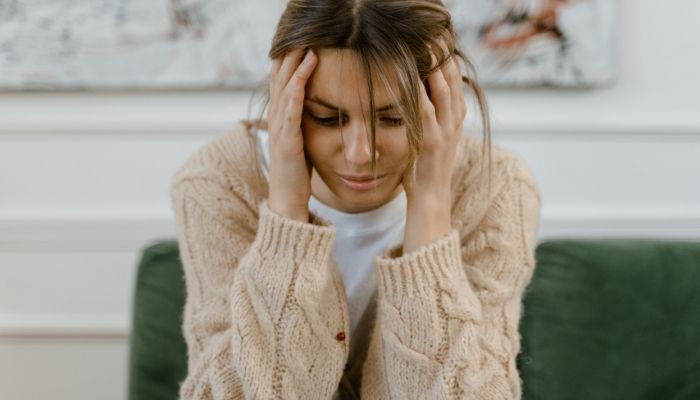 A lack of belief in money or in your ability to earn and manage money effectively can be another significant money block. This belief can stem from past failures, the fear of taking risks, or a negative attitude towards wealth and prosperity. If you frequently find yourself thinking that you're not capable of earning more, saving money, or investing wisely, this could be a significant sign of a 'lack of belief' money block.
A lack of belief in money can lead to self-sabotaging behaviors such as spending frivolously, not saving, or avoiding opportunities that could increase your income or wealth. It can also foster a 'scarcity mindset', where you believe that there's never enough money, leading to constant stress and anxiety related to finances.
How to overcome your lack of belief
To overcome this block, it's important to build a positive relationship with money. This involves seeing money as a tool for achieving your goals, not an elusive, unattainable resource. Practice money affirmations that reinforce your ability to attract and manage money effectively, and actively seek to improve your financial literacy.
Over time, this can help instill a more positive, empowering belief system about money, paving the way for financial success.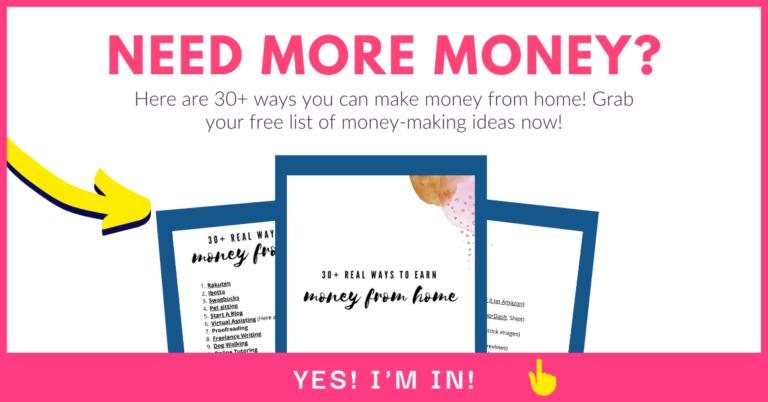 3. Feelings of unworthiness
Feelings of unworthiness can pose a significant obstacle to financial prosperity, serving as a deeply rooted money block. This mindset often manifests as a belief that you don't deserve to be wealthy, successful or financially comfortable. It's a subconscious thought pattern that can stem from low self-esteem, past traumas, or negative societal conditioning.
This belief can lead to self-sabotaging behaviors like undercharging for your services, overworking without adequate compensation, or avoiding opportunities to increase your income. It creates a vicious cycle of financial struggle, reinforcing the erroneous belief that you are not deserving of money.
How to overcome feelings of unworthiness
Overcoming feelings of unworthiness starts with acknowledging your inherent value and recognizing that you are fully deserving of wealth. It involves consciously reframing self-limiting beliefs and practicing self-love and acceptance.
Affirmations can be a powerful tool in this process – regularly affirm that you deserve financial success. You may also consider seeking professional help, such as therapy or financial coaching, to address these deep-seated issues and pave the way towards financial abundance.
4. Not allowing help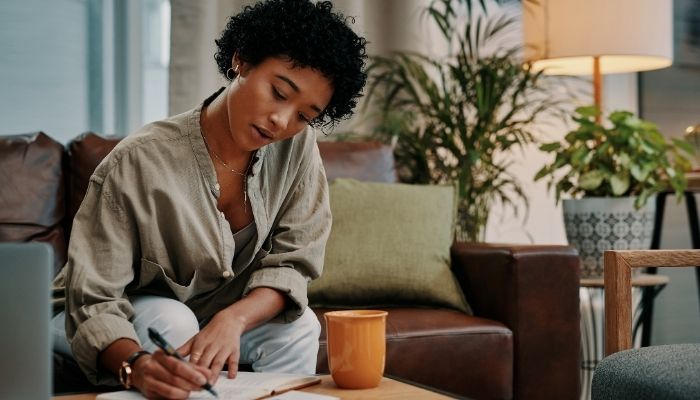 The belief that you must do everything independently can be a significant money block, often stemming from a deep-rooted notion of self-sufficiency. Operating under this mindset, you may resist or outright reject help from others, including financial advice, assistance, or opportunities.
This can limit your ability to learn new financial skills, tap into resources, or leverage other people's experiences for your financial growth. You may find yourself missing out on opportunities to diversify income streams or find financial stability. This resistance to help can also manifest as a disdain for wealthy people, creating an emotional wall that prevents you from learning from their success.
How to overcome the block of not allowing help
To dismantle this block, it's critical to recognize the value of collective wisdom and collaboration. Understand that seeking and accepting help, particularly in areas outside your expertise, is not a reflection of weakness, but a strategic move towards financial prosperity.
Start by opening yourself up to financial advice from experts, such as financial planners, investing gurus, or successful entrepreneurs. Read budgeting books, attend seminars, join financial literacy programs, and surround yourself with financially successful people.
Lastly, remember that every successful person has had help along their journey – it's a necessary step towards achieving your financial goals.
5. Not having clear financial goals
Not having clear financial goals can result in feeling lost when managing your finances. Without specific, measurable, achievable, relevant, and time-bound (SMART) financial goals, you may find that you're aimlessly trying to save and invest, without any real direction or purpose, which can quickly lead to frustration and financial stagnation.
Furthermore, without clear financial goals, you're more likely to fall into the trap of mindless spending and short-term financial gratification at the expense of long-term financial security and prosperity.
How to overcome the lack of clear financial goals
To overcome this block, you need to define clear financial goals. Start by identifying your short-term and long-term financial objectives, such as saving for a down payment on a house, investing for retirement, or paying off student loan debt.
Make these goals SMART to ensure that they're realistic and achievable. A clear plan can provide a sense of direction, motivation, and a roadmap to follow, which will ultimately help to improve your financial situation.
Regularly evaluate your goals and adjust them as necessary to reflect changes in your financial situation, preferences, and priorities. Having clear financial goals can serve as a compass guiding your financial decisions and actions, significantly enhancing your capacity for wealth creation.
6. Past money mistakes
Past money mistakes can serve as a potent money block, hindering your financial growth. These mistakes could range from poor investment decisions, uncontrolled spending, accruing substantial debt, or failing to save or plan for the future.
These past experiences can instill a deep-seated fear of repeating the same errors, leading to a paralyzing inertia in managing your finances effectively. You may become overly cautious, shying away from beneficial opportunities like investing, or you might swing to the other extreme, engaging in reckless financial behaviors as a form of self-sabotage.
This money block is often rooted in guilt, regret, negative thoughts, and a lack of forgiveness towards oneself for past financial missteps.
How to overcome the money block of past mistakes
The first step in overcoming this money mindset is to acknowledge past mistakes and to understand that they are a part of the learning process. It's crucial to treat them as valuable lessons, rather than a reflection of your capacity to manage money.
Take time to analyze these errors and glean insights on what went wrong and why. Use this knowledge to inform future financial decisions and to develop a strategy that prevents you from repeating the same mistakes.
Practice self-forgiveness and understand that everyone makes mistakes, and it's through these errors we grow and learn. Consider seeking advice from a financial advisor or mentor who can provide objective input and guidance.
7. Avoiding money blocks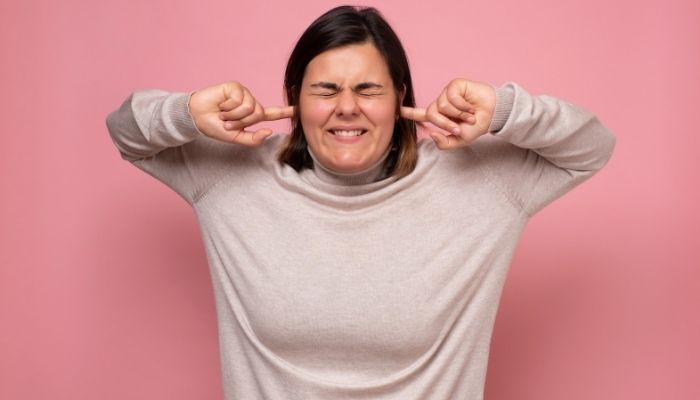 If you are looking to break free from your money blocks, the first step is to acknowledge that they exist. Avoiding or denying them only perpetuates the cycle of self-sabotage and limits your potential for financial success.
Be self-aware and recognize when these money blocks surface in your thoughts and behavior. Understand that it's a process, and overcoming them requires patience, effort, and a commitment to change.
How to overcome avoidance
Don't be afraid to seek help from experts, friends, or support groups who can provide a non-judgmental and supportive environment for addressing these blocks. With the right mindset and strategies, you can overcome your money blocks and pave the way towards financial abundance.
8. Hoarding money
If you are looking to achieve financial success hoarding money or being overly frugal can serve as a significant money block. This behavior stems from a scarcity mindset, where there is an underlying belief that there will never be enough money, leading to excessive saving and fear of spending.
This mentality can deprive you of opportunities to invest in yourself, your education, or your business, which are key drivers of wealth creation. It can also lead to a sense of deprivation, causing you to feel unfulfilled and unhappy despite having significant financial resources.
How to overcome the money block of money hoarding
To overcome this money mindset, learn to strike a balance between saving and spending. Understand that money is a tool that can help you achieve your goals and provide experiences and opportunities for personal growth. Break this money block by seeking guidance from a financial planner who can help you create a budget that allows for both saving and spending in alignment with your goals and values.
Adopt a money mindset, acknowledging that there is enough money to achieve your dreams, and the key is to manage it wisely and invest in yourself. Cultivate gratitude for what you already have, which can help shift your mindset from scarcity.
9. Lack of action to overcome money blocks
One of the many common money blocks starts from simply lack of action. It's easy to stay in a cycle of financial stagnation when we don't take any steps towards managing our money effectively. This could be due to procrastination, fear of failure, or simply not knowing where to start.
Without taking action, you may find yourself constantly struggling with the same financial challenges and never moving forward toward your goals.
How to overcome the money block of inaction
The key to breaking through this block is to take small steps toward your financial goals every day. Develop a plan and hold yourself accountable by setting achievable daily, weekly, or monthly targets.
Gather knowledge and resources from trusted sources such as books, podcasts, workshops, or online courses that can help you improve your financial literacy and confidence.
10. Afraid of Success
Believe it or not, this limiting belief is actually one of the most common money blocks. When we are afraid of success, we may unconsciously sabotage our efforts to achieve financial goals. This could manifest in behaviors such as not asking for a raise or promotion, turning down opportunities for career advancement, or not fully committing to building a successful business.
This fear is often rooted in feelings of unworthiness or an inner belief that we do not deserve success and abundance.
How to overcome the money block of fear of success
The first step is to recognize and acknowledge this fear. Take time to unpack where it stems from and address any underlying insecurities or self-doubt. Surround yourself with a supportive network who encourages growth, and seek guidance from a coach or therapist if needed.
Focus on building your confidence and self-worth, and visualize yourself achieving financial success. Practice positive affirmations to rewire your mindset and replace negative beliefs with empowering thoughts.
How Do You Know if You Have Money Blocks?
Identifying money blocks can be challenging because they largely operate on a subconscious level. However, several tell-tale signs could indicate their presence. Often, these manifest as recurring patterns of financial hardship, such as living paycheck to paycheck, incurring constant debts, or experiencing an inability to save money.
Another sign is having an intense emotional reaction to the thought of money, such as anxiety, fear, or guilt. You may also find yourself frequently making poor financial decisions, even when you know a better option exists. These are all indications that money blocks may be sabotaging your financial progress.
Why Do People Have Money Blocks?
People typically develop money blocks due to deeply ingrained beliefs about wealth and money, often stemming from childhood experiences or societal conditioning. These beliefs may revolve around the idea that money is scarce, that it's not righteous to desire wealth, or that you're not deserving of financial success.
Over time, these negative perceptions form an internal barrier or 'block' that can hinder your ability to attract and manage wealth effectively. Interestingly, even though these beliefs are not based on objective reality, they can heavily influence your financial behaviors and outcomes.
Thus, it's essential to identify and address these money blocks to pave the way for financial prosperity and success.
What Causes Money Blocks and Your Beliefs About Money?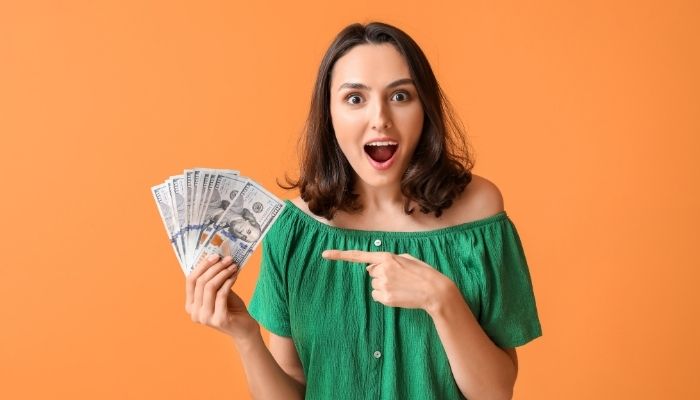 Money blocks are often caused by deep-rooted beliefs and emotions surrounding money. These beliefs can originate from childhood experiences, societal conditioning, or past financial mistakes. They can shape our perception of money and influence our financial habits and decisions.
Some common beliefs that contribute to money blocks include:
Money is scarce and hard to come by.
Rich people are greedy/dishonest/lucky.
I'll never be able to make enough money.
I don't deserve financial success.
Identifying and challenging these beliefs is crucial to overcoming money blocks and achieving financial abundance.
How to Fix/Clear/Get Rid of Your Money Blocks
Are you ready to overcome your money blocks, and let go of your false beliefs and negative feelings so you can start attracting more money? Try these exact steps to remove money blocks from life.
Identify your limiting beliefs about money: Take time to reflect on your thoughts and attitudes towards money. Write down any negative beliefs you have and question their validity.
Create a positive money mindset: Replace your limiting beliefs with empowering thoughts about money. Focus on abundance and gratitude for what you have, rather than scarcity and lack.
Seek financial education and guidance: Invest in your financial literacy by reading books, attending workshops or seminars, or working with a financial planner. This will help you make informed and confident decisions about money.
Take action towards your financial goals: Break the cycle of inaction by setting achievable targets and taking small steps each day to improve your finances.
Surround yourself with a supportive network: Seek guidance and support from friends, family, mentors, or coaches who can encourage and empower you to achieve financial success.
Practice self-care and self-worth: Make yourself a priority and take care of your mental, emotional, and physical well-being. Build your confidence and recognize your worth beyond just financial success.
Overall, fixing money blocks requires self-awareness, dedication, and effort to overcome deep-rooted beliefs and behaviors. By cultivating a positive mindset and taking action!
What Are Money Blocks- Final Thoughts
Do you want more money, but your negative thoughts and money beliefs keep holding you back? It's time to break through those money blocks and shift your mindset towards abundance and success. Remember, you have the power to overcome any limiting beliefs and create a prosperous financial future for yourself.
Start by identifying your money blocks, seeking guidance, and taking action towards your goals. With dedication and perseverance, you can achieve financial abundance and thrive in all areas of your life. So go ahead take that first step towards conquering your money blocks and building a fulfilling life.
Remember to always invest in yourself because you are worth it!
Saving this for later and follow me on Pinterest and Instagram for more money related content!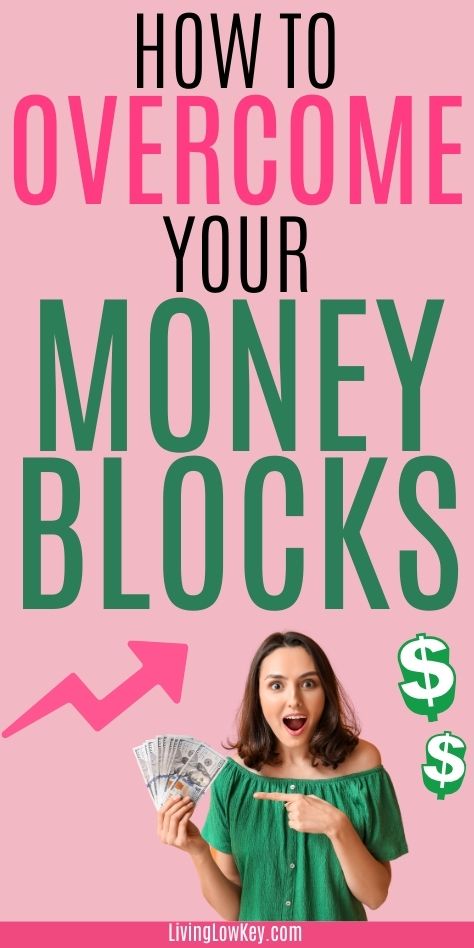 Related article:
Grab Your FREE Budget Binder Today!
Start saving more money and pay off your debt with this FREE Budget Binder