A major part of successful adulting is to become financially stable so you can live debt-free. Becoming a business owner is one of the top ways people are starting to gain independence from the grueling toll of a 9 to 5.
Businesses that run themselves are fantastic for turning your finances from a stressful terror to an effortless money-maker. When you have a business that runs itself, you have things in place to constantly earn money without investing effort or time.
Many businesses run themselves, giving you numerous opportunities to set up multiple sources of passive income without overloading yourself with all the mundane day-to-day tasks associated with being a business owner.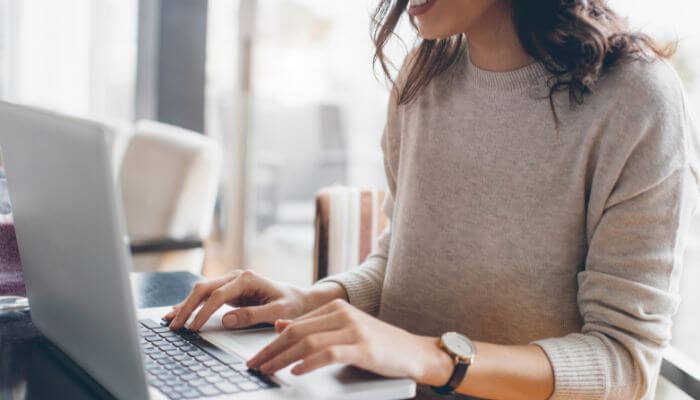 15 Ideas for Businesses That You Don't Have to Run
Some of the best business ideas that run themselves revolve around online small businesses. Other ideas revolve around brick-and-mortar physical locations. Once you have all the parts in place, a company that runs itself will continue to grow your bank account without affecting your daily schedule.
Related articles: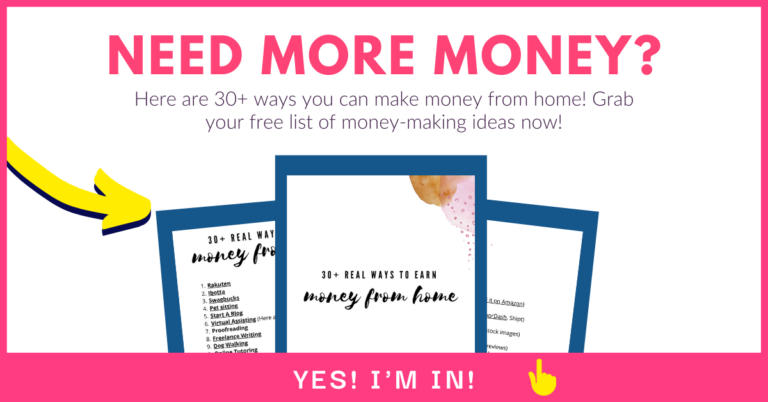 1. Dropshipping
Dropshipping is one of the top automated business ideas to start when you want a small business that runs without any work from you.
So, what is dropshipping? This service is an automated business model that sells your products without requiring you to keep inventory in stock. You also don't have to ship products, making it a fabulous choice for the busy mom with no time to handle a busy business schedule.
The advantage of dropshipping is to minimize the costs you must cover upfront. You are free from the expenses of purchasing inventory and shipping your products.
But to make passive income with a dropshipping business, you must have a solid plan in place. And that starts with doing the proper product and technology research, choosing your suppliers, and setting up your online dropshipping store. Once your store is active, you'll also want to implement marketing and promoting plans.
Popular dropshipping sites where you can start an online business include:
2. Affiliate Marketing
Affiliate marketing is a side business that runs itself and offers a win/win situation for both business owners and affiliates.
Being a brand affiliate means promoting and recommending products for a business to other people. And if those people decide to purchase the items you recommend, you get a profit from the sale, referred to as a commission.
Think about how often you've raved about a new product or written a glowing (or scathing) review on Amazon to talk about something you've purchased and used. What if you could be getting money back for every time someone took you at your word and bought something you recommended?
That's the jest of affiliate marketing. If you own a blog or have a large social media following, you have the perfect platform to start earning money with affiliate marketing.
In fact, over 84% of content publishers sign up for affiliate marketing programs, with 94% of this group joining more than one program, like:
3. Automated Social Media Marketing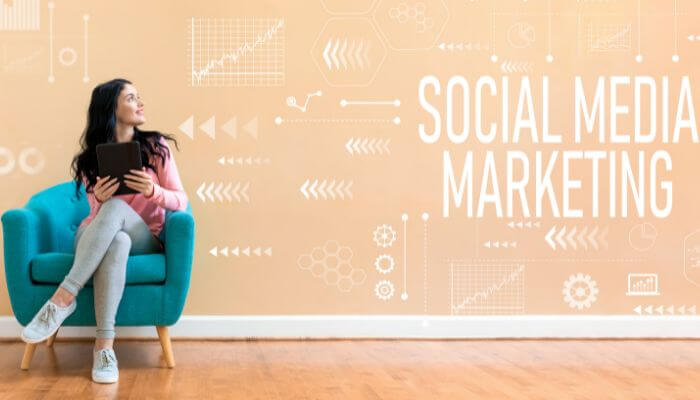 Social media has become a successful way for businesses to advertise their products and boost customer interactions.
However, most businesses need more time or the skills to create content to post. And that's where you can come in. A job as a social media marketer can become quite hands-off due to automation services and a strong sense of schedule. 
Once you take on clients for your automated social media marketing business, your job will be to create social media strategies that align with each customer's needs. You'll also be responsible for creating content in tune with each client's message.
You'll likely have monthly expenses, such as social media management tools like Plann, Meta Business Suite, Canva, or Tailwind, to get to the point where you've got most stuff on automation for hands-off operation. You might also have the cost of advertising for client campaigns.
4. Membership Sites
Membership sites have become a successful way to make hands-off income with a low-maintenance business. With membership sites, you can create private content only available to customers who pay a fee.
There are many options for what content you can stock your website with as a paid subscription. What you decide to sell will determine how much work you need to invest in your business.
To start a membership website, you'll need to plan out your website, create the content, decide on a platform, set up your site, and promote. While you can generate a repeat income source every month, you'll also have expenses like website hosting and any tools you need to create the stuff you offer on your site.
5. Stock Photography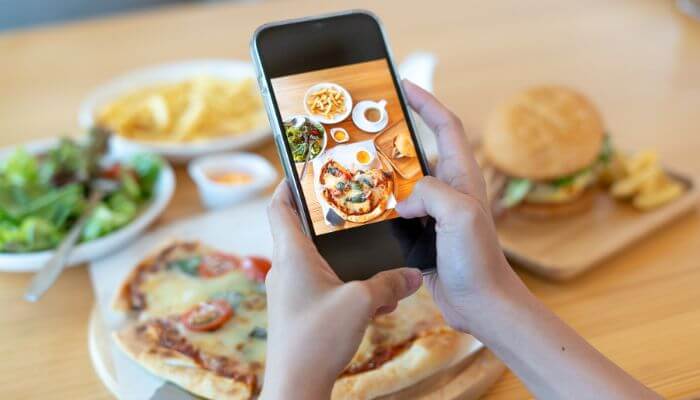 If you love photography, you're sitting on a gold mine of a passive income idea that will run itself – selling photography. And it can be a great way to make money from doing something you love.
People need random photos that they can use without having to be a photographer for many reasons. Bloggers, graphic designers, website owners, infographics, case studies, and more are ways that you can make money with stock photos.
So, what are stock photos? A stock photo is a generic picture taken and sold with a license for creative use. Clients who purchase your image can use it for their own purposes without giving you credit.
The most popular types of stock images include:
Flowers
Animals
People
Landscapes
Travel destinations
Food
Inanimate objects
The best places to sell stock photos are stock photo sites like Shutterstock, Deposit Photo, and iStockPhoto.
6. Ebook Publishing
Publishing ebooks can be a profitable business with little effort from you. You can make significant money if you find other people's ebooks to publish or write your own ebooks and add them to your online store.
Self-publishing has become easier than ever thanks to platforms like Amazon Kindle Direct Publishing. Self-publishers' responsibilities include writing, formatting, cover design, and publishing on different platforms. You're also responsible for any sales and promotions to get eyes on your content.
We love the low maintenance costs of starting an ebook publishing business. Depending on your talents and time, you may face fees for cover design, book formatting, and professional editing.
Once all the work is done and your books get published, you can continue earning an income from the sales without doing additional work.
7. YouTube Channel
Start a YouTube channel if you want to make money on the side with an online business that runs itself. Most of our children have at least one annoying YouTube sensation that they idolize.
But seriously, can we blame them? Some YouTubers are making thousands of dollars a month without doing anything more than showing their face on camera. While plenty of people make money with a YouTube channel and a half-brained content idea like box opening, we recommend a more engaging and helpful plan.
Most of the income earned from a YouTube channel will come from ads. But for those ads to pay off, you'll need to get plenty of views. By publishing high-quality videos that viewers find entertaining and informative, you'll get higher engagement due to YouTube promoting your videos.
To be successful with YouTube, you'll need to invest your time heavily on the front end, recording, editing, posting, and promoting videos. A smart business plan is to prepare multiple videos early and then set up an automated schedule to upload the videos one at a time over a set period.
8. Laundromat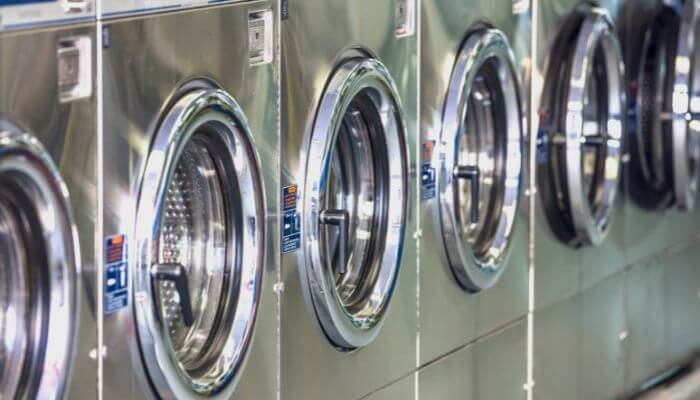 Are you looking for a brick-and-mortar business that you can set and forget? Investing in a laundromat business can make a fantastic recession-proof business that runs by itself.
No matter how hard the times get, many people still need to rely on laundromats for clean clothing. As a business owner of a laundromat, there is little effort you need to invest to make money.
Your machines wash and dry the clothing while the customers do the loading and unloading. Your involvement includes keeping the devices in working order, keeping the facilities clean, and collecting the money.
You might need to hire someone to be there to open and close your facility and to deal with any tasks that come up. Or you can handle these tasks yourself if you want to save money.
Laundromats are such a successful opportunity that 95% are still in operation five years later. They're a fantastic choice for generational wealth. The only downside is that you have to come up with the money to invest upfront.
9. Vending Machines
Another opportunity for physical passive income with a self-running business is vending machines. When you own vending machines, you can earn money daily without much – if any – work for you.
You need to have enough money upfront to purchase the machines. And you'll need to save enough of your profits to buy additional stock to refill your machines. You can do the work yourself or hire someone – it's a great first job for teens to earn money.
And like laundromats, vending machines can create generational wealth to earn the entire family's money.
10. Amazon FBA
Amazon FBA (Fulfillment by Amazon) is a fantastic way to make money with Amazon. When you start an Amazon FBA business, you become a product seller with Amazon as your storefront.
When you sell products on Amazon, you get access to the entire infrastructure and all the buyers who already trust their money and business to the company.
This business becomes self-running because once you pick your products and suppliers, there's no more work besides a check-in to ensure your orders are processed properly.
Once Amazon receives orders for your products from customers, the company handles fulfilling each process. Amazon handles processing payments, storing and delivering your products, and general customer support issues.
Becoming successful with an Amazon FBA business requires hard work upfront. You have to narrow down what you want to sell and put all the pieces in place for your business to function, such as choosing manufacturers, creating prototypes, and sending the finished product to Amazon warehouses.
Once your product is made, you must create product listings to market the items. It is important to note that an Amazon FBA business is not 100% hands-off. You still have to manage your inventory, making it a decent semi-passive ability.
11. Rental Properties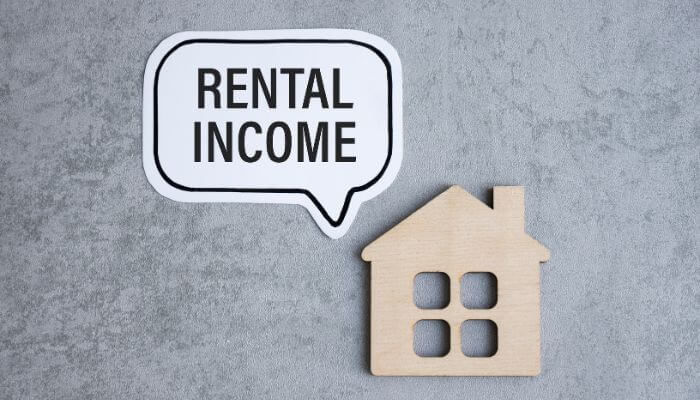 Suppose you have a large influx of cash, and you're looking for ways to invest it in something that will have a high ROI (return on investment). In that case, you might appreciate the opportunity to own rental properties.
You can purchase commercial or residential properties that generate high passive income through rental payments. Many investors use property managers to handle rent collections, repairs, and tenant inquiries.
Financials to consider with this self-sustaining business include upfront capital, costs for down payments and renovations, insurance, property taxes, management fees, tenant screening, and property acquisition. 
12. Car Wash
You can make quite a substantial passive income by starting a car wash. Everyone has a time when they rely on a commercial car wash to clean their vehicles, sometimes regularly.
However, the higher costs of obtaining the location and equipment needed to run a car wash location can make this business idea less obtainable for those with tight funds.
You can choose a self-service car wash if you want to start with a basic funding source. Automated car washes are more expensive – up to $50,000 upfront for the equipment – but can earn more money in the long run by charging higher prices.
Potential expenses include the infrastructure of your business, the location – if you don't have permits and licenses, business promoting, inventory, and a staff to handle operations.
Related article: Get Paid to Advertise on Your Car
13. Storage Facilities
Perhaps one of the easiest trending businesses to run without doing anything is owning one or a chain of storage facilities.
You will require land that you can use to locate your storage units. You'll need to invest in a builder who will assemble your units and install your chosen security method.
Newer technology has created the ability for your business to be completely hands-off, from renting units to paying bills online, with passcode locks on the doors to allow around-the-clock access.
You won't need a manager or supervisor to be on-site, making it an easy passive income method.
14. Blogging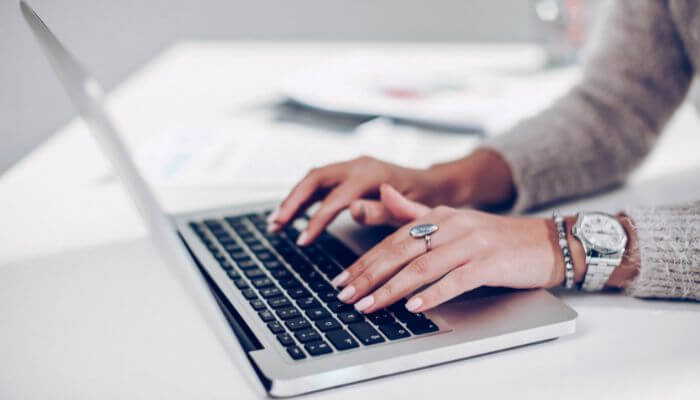 Some people claim blogging is dead, but they'd be far from wrong. You can still make good money by starting a blog. 
It's possible to make $200 to $300 easy by blogging and other ways to make money. When you operate a blog, you can earn money in different ways, like by displaying ads, sponsorship posts, affiliate marketing, and product reviews.
Many businesses offer partnerships where you get free stuff to test in exchange for providing your feedback. You will need to devote time to writing the content or hire a freelance writer to do the writing for you.
You will have to spend time adding content to publish on your blog. However, you can also hire a VA to do these tasks. Automation and scheduling are the way to go if you want to DIY without constantly logging in and doing work.
15. Online Course Creator
Do you enjoy teaching others, whether it's young children or adults? Do you have a knowledgeable skill that others could use?
Selling online courses can be an excellent self-running business that you can set up and remember when it's time to update the content. You can start your online course by outlining your approach and breaking the content into lessons (modules).
After your outline, fill in the details in your chosen format. You can start with a script that you record into videos. Then, add graphics, edit your clips, and then publish your class on an online platform. Our favorites are:
Select From These 15 Successful Self-Running Businesses
As the price of living continues to rise, more people become desperate to find new and easy ways to earn extra money. But even though we want to add additional stacks to our bank account, we still want to reduce our workload.
This is why so many people want to start a business that they don't have to do anything to maintain. Finding a business that runs itself – or several businesses – is a great way to supplement your funding to create a debt-free life.
You can start with our list of 15 businesses that run themselves and find one that aligns with your interests and skills. Remember to weigh how much time you want to invest in your business with how much money you have upfront to cover business expenses. And decide if you want a passive income source that is completely self-functioning or just something you have to provide supervision occasionally.
For more money-saving advice, follow me on Pinterest!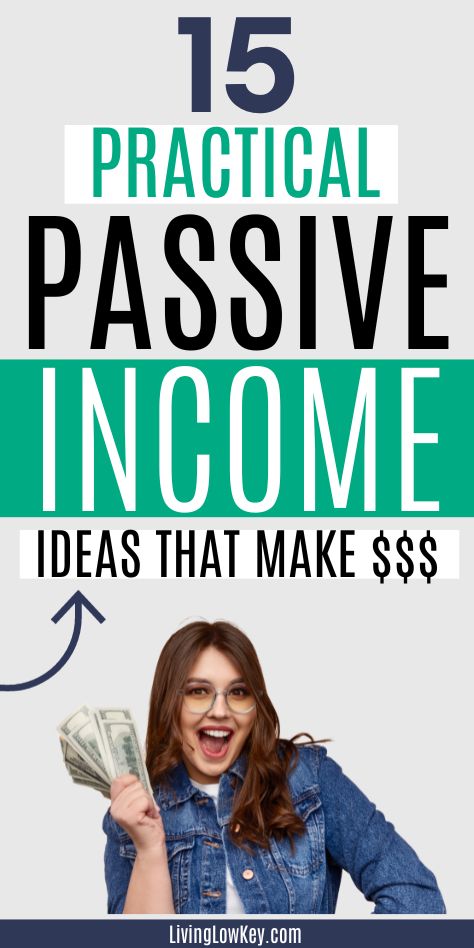 Do you need a budget planner to keep your finances on track? Check out our free budget binder, or get all your finances in order with our proven Family Budget Binder.
Related articles: