Six free money hacks you shouldn't miss out on!
Who doesn't want a bit of free money, right?
There are all kinds of ways that you can get some free money, but in this article, we will look at some simple free money hacks that you can do.
Let's take a look at the best money hacks: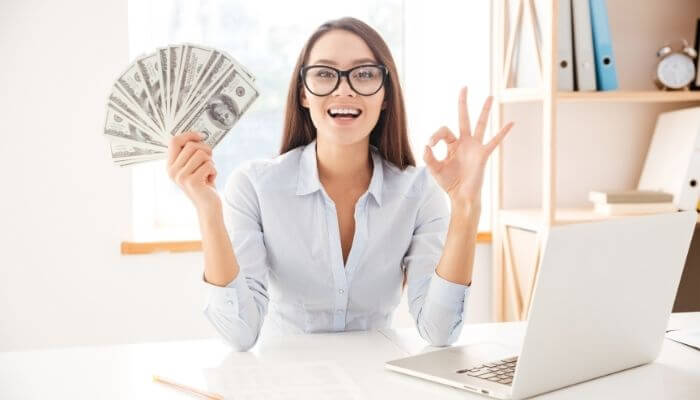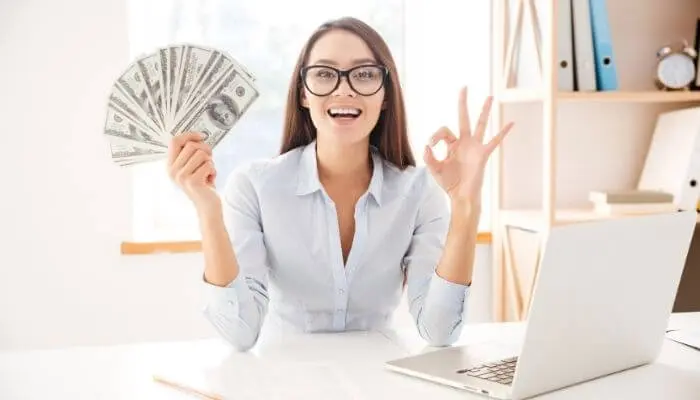 What Is A Money Hack?
Ok, so firstly, you may be wondering, what is a money hack? Hacks for money are tips that you can use that will make your financial life a lot easier!
Why You Should Use These Hacks To Get Money
There are so many different reasons why you should try some free money hacks, but there are two main ones:
Money Hacks Save You Money
Saving money is really important when working on your financial future because you want to make sure that you're not spending every dollar you make.
Money Hacks Make You Money
We are also going to look at some easy money hacks that will make you money! As much as we want to encourage you to save money, making more certainly helps you grow your savings quicker.
How Much Can You Make With These Free Money Hacks
The amount of money you can make with these free money hacks will vary depending on which ones you do, but you should be able to make a decent amount without much effort.
Related blog posts: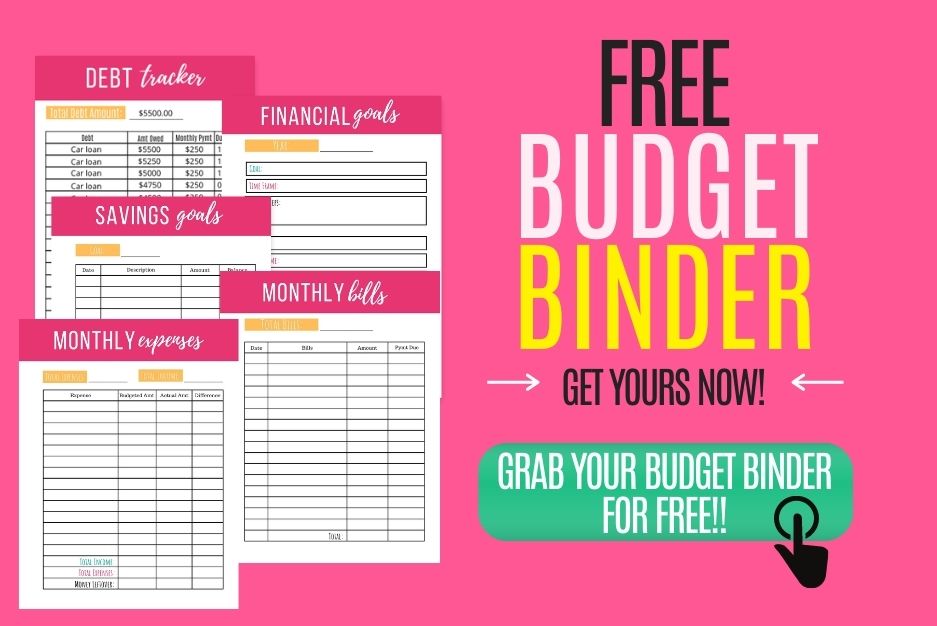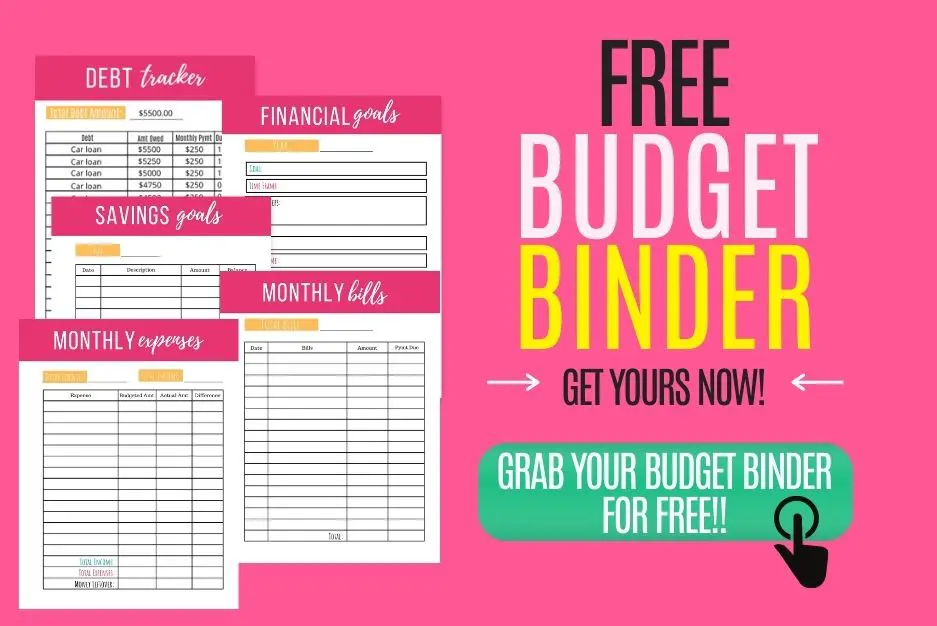 6 Money Hacks You Must Try
We will take a look at our favorite hacks to get money for you to try out today! Let's get started:
1. Earn Cash Back
We love earning cash back, as it feels like such an easy way to get some money in your pocket.
Cash back usually works by you buying something that you were going to buy anyway and going through a cash back provider, who will track the purchase and give you part of their commission.
Rakuten
Rakuten is a cash back website! You just find the retailer you will be purchasing from, and then click through the Rakuten site for your cash back to be tracked. It's that simple!
This site is absolutely free to use and you can add their browser extension with the click of a button.
Use our link today and you will get a $10 Welcome Bonus when you spend $25! Also, make sure you check out our personal review of Rakuten!
Ibotta
Ibotta is one of our favorite money-saving apps that you can use to get cash back on what you will already be buying.
You simply download their browser extension to your computer or open their app. Then select the items that you will be buying, then after buying, you will upload your receipt wait for your cash back!
Use our link to sign up and get a $20 welcome bonus for getting started! Also, check out our Ibotta review. We've been using them for years!
Dosh
Dosh is another really easy cash back app that can earn you money with little effort.
To use Dosh for cash back, you will just need to link your credit card and do your usual spending – the app will track the purchases and cash back for you.
If you are ready to start earning free cash back try out Dosh today!
Drop App
The Drop app works a little bit differently from the other cash back apps that we've looked at so far, as you will need to link your credit and debit card to it, where it will track your purchases and give you points which you can exchange for gift cards.
Make sure to give Drop a try and let us know what you think! You can also check out our personal Drop review here!
Fetch
Fetch Rewards is a newer app for earning cash back and gift cards from uploading photos of your receipts. It hasn't been around as long as some of the other cash back apps but it is taking them all by storm.
Fetch is extremely similar to Ibotta. Download the Fetch app and start your savings.
Make sure you use our link to receive 2000 points and start getting cash back.
Paribus
Usually, when you buy something online, and it gets reduced not long after you've bought it, the normal response is to grumble a bit but not do anything about it, right?
Luckily, Paribus has been set up to help you get the money-saving you missed out on.
It will scan through your emails to look for orders and make a price comparison to see if anything you've bought has gone down in price and negotiate with them for you.
2. Take Online Surveys
Taking online surveys is a good way to make some extra money, just from giving your opinion! Keep in mind these survey sites are completely free to sign up for and use.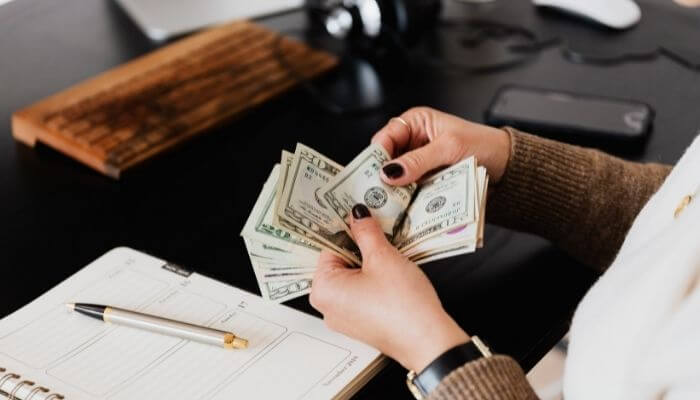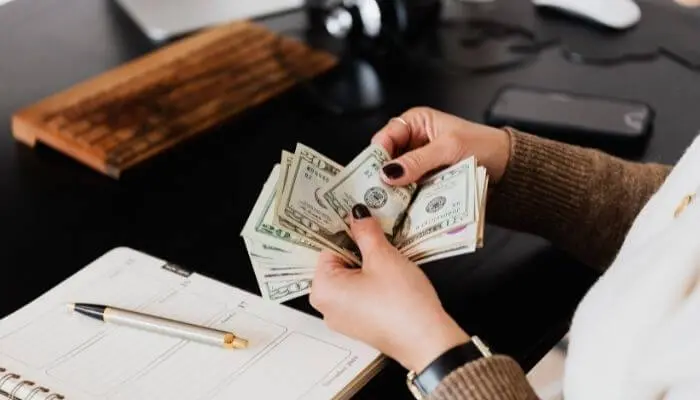 Inbox Dollars
Inbox Dollars is one of our favorite survey sites, and you can also make money thereby watching TV clips and trying out products. Inbox Dollars pays in cash, although there is a minimum balance of $30 required before you can cash out.
MyPoints
MyPoints is a rewards site where you can earn either cash, gift cards, or travel miles.
There is a daily poll that you can do, as well as answer surveys to get these points.
Use our link and get a $10 Amazon Gift card with your first purchase.
Swagbucks
Swagbucks is one of the best-known survey sites because the surveys are quick and easy, and there are many other ways to make money on the site.
Join for free using our link and get a $10 welcome bonus!
Related blog post: Is Swagbucks Worth It? Our Official Swagbucks Review
Survey Junkie
Survey Junkie is another popular survey site where you can take surveys and be paid either by PayPal or e-Gift cards.
Vindale Research
Vindale Research is a market research company where you can get paid to answer questions and get paid in cash.
OneOpinion
With OneOpinion, you can answer surveys to get points and then cash out to earn some extra dosh. Join for free and start earning points to redeem for cash.
3. Review Products
Did you know that you can get paid to review products? Most of the time, you can keep the products as well!
Opinion Outpost
This isn't just a survey site – you can test out prototypes and new products before anyone else.
Pinecone Research
Pinecone Research is another company which is best known for offering surveys (well-paid ones too!) but which also offers products for you to review.
We love Pinecone Research because they are a really professional outlet, and they are very well paid. They usually work on an invitation-only basis or promote on certain websites, so you will need to keep an eye out.
American Consumer Opinion
If you sign up with this company, you will be able to review new products and new product ideas as well and review existing products.
Grab Your FREE Budget Binder Today!
Start saving more money and pay off your debt with this FREE Budget Binder
4. Cancel Unused Subscriptions
A quick money hack is to cancel any subscriptions that you have to get some money in your pocket, but some services will make it easier by doing it for you.
Trim
Trim is an AI assistant that goes through your direct debits to see if there are any subscriptions that you can cancel and will do it for you.
We often know that we have to take the time to go through our subscriptions and direct debits to cancel them, but finding the time to do so is difficult, which is why a service like Trim is so helpful.
Billshark
Billshark cancels any unused services, and they also negotiate recurring monthly bills to get them cheaper for you.
This is a great free money hack because you can reduce your outgoings without having to take a lot of time doing so yourself.
Truebill
Truebill will keep a list of all of your subscriptions so that you can see them all in one place and will cancel any unwanted ones for you.
5. Rent Out Your Property
We love to say that you should try and make money from your assets. After all, if you already have property, why not use it to make money?
Airbnb
One of the most popular sites to list your property on for rent is Airbnb. You can choose which dates you want to rent it. The great thing about Airbnb is that you can list pretty much any type of property!
You will need to take some decent photos and look at similar properties in your area to see what other people are pricing them for. You can rent anything out from an extra bedroom to an extra space you might have on your property.
Give hosting a try with Airbnb!
RVshare
If you own an RV, the chances are that you aren't using it all year round – which means that you can rent it out when you aren't using it.
With RVShare, you can choose the people you are happy to rent your RV out to (there are checks) and select the times of the year that you are happy to lend it out, meaning that you can still use it when you want to.
This is a great way to make a lot of money extra cash this summer. Give RVshare a try and let us know what you think!
Related blog post: How To Make Over $2,000 Per Month Renting Your RV On RVshare.com
Neighbor.com
You can rent out your unused space for extra cash, such as your garage for things like RV storage, boat storage, car storage, and more. Check out Neighbor for all the details!
Storeatmyhouse.com
This website calls itself the Airbnb of self-storage, where you can rent out your garage for free.
If you do not use your garage or are able to clear it out, this is a great free money hack that you can use to get some extra cash for little effort on your part.
6. Start A Side Hustle
Flip Furniture
Have you heard about flipping items before? This is where you buy something at a low price and then sell it at a higher price.
It helps to have a bit of a niche so that you can concentrate on specific things to look for, but that doesn't mean that you can't buy whatever you want to flip!
We recommend checking out Flea Market Flipper, which has a free course that teaches you everything you need to know about flipping for a living.
You can check out their free course here!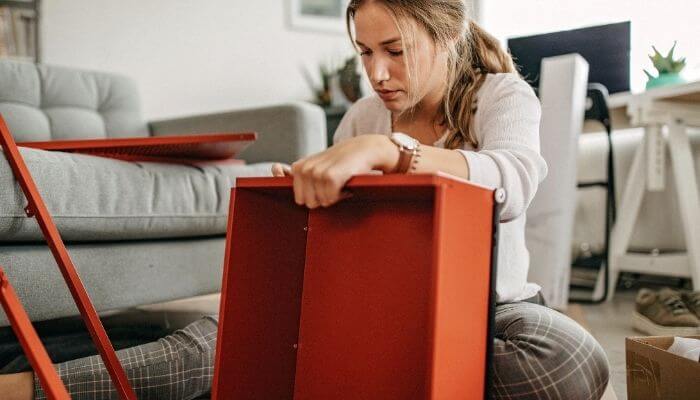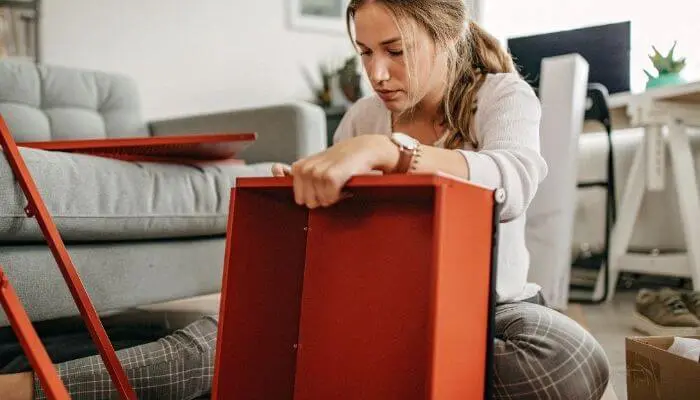 Sell Unused Items On Marketplace
If you haven't used Facebook Marketplace yet, you're really missing out! It's free to use, and there are so many people on Facebook that can buy from you.
Facebook Marketplace is especially good for big, bulky items that you don't really want to ship. If you are selling on Facebook Marketplace, then it will usually be the local people you are selling to.
You just need to list the items that you are selling, and the potential buyers will be able to send you a message through Facebook messenger.
Deliver Groceries
Delivering groceries is one of the newer ways to make money, and we think it's a fun idea.
You will typically need to have a car, although some companies will allow different types of transport (you will have to check with the individual companies). This is so that you can drive to the store, pick up the food and then deliver it to their house.
You could sign up to companies such as:
Dog Walking
Looking for a way to make money where you can have fun and be outside? Dog walking could be for you!
Sign up for a free site such as Rover.com, where you can put together a profile and find clients in your area.
The best thing about choosing dog walking for a money hack is that you don't have to pay for anything – the owners should provide you with all of the equipment for their dog/s that you need.
Pet Sitting
Another option if you love being around animals is to get into pet sitting. This is such a great money hack because you can save money on your housing as well.
Pet sitting is where you will stay in someone's home to look after their pet while they're away.
Babysit
We love babysitting because you can do other things whilst the kids are asleep – like getting on with any other work that you do.
Sign up for a website like Care.com to find some flexible work for you.
Start A Blog
Starting a blog is one of the best things that we've ever done, and we even earned $22,000 in a single month after we'd had the blog for two years – mind-blowing!
Starting a blog and writing on it isn't enough to make you money – you need to treat it like a business. This is where many people who go wrong blogging start out – treating it like it's a hobby.
You will need to have a proper business plan like you would if you were setting up any other business.
There are certain types of blog niches that do particularly well: health, wealth, and relationships. But you can write about anything you want, as long as you have a clear plan.
We have a whole guide on how to start a blog, and the course that we recommend to help you out is Launch Your Blog Biz, which helps so much.
Free Money Hacks – Summary
There are so many free money hacks out there that you can try out, which we would recommend that you try out.
Money hacks are a great way to save money and make money in an easy way that will benefit your life.
What are your favorite free money hacks? Make sure to let us know in the comments below!
Grab Your FREE Budget Binder Today!
Start saving more money and pay off your debt with this FREE Budget Binder
Also, join on Pinterest for more money-saving tips and tricks!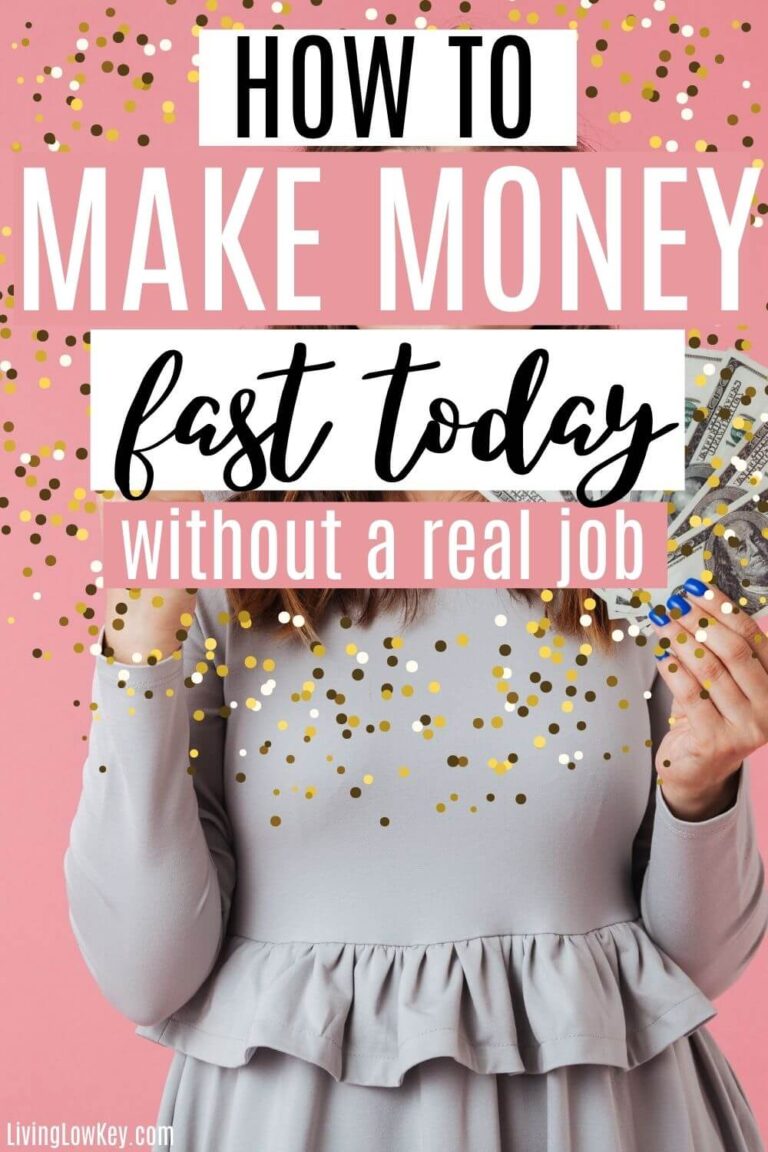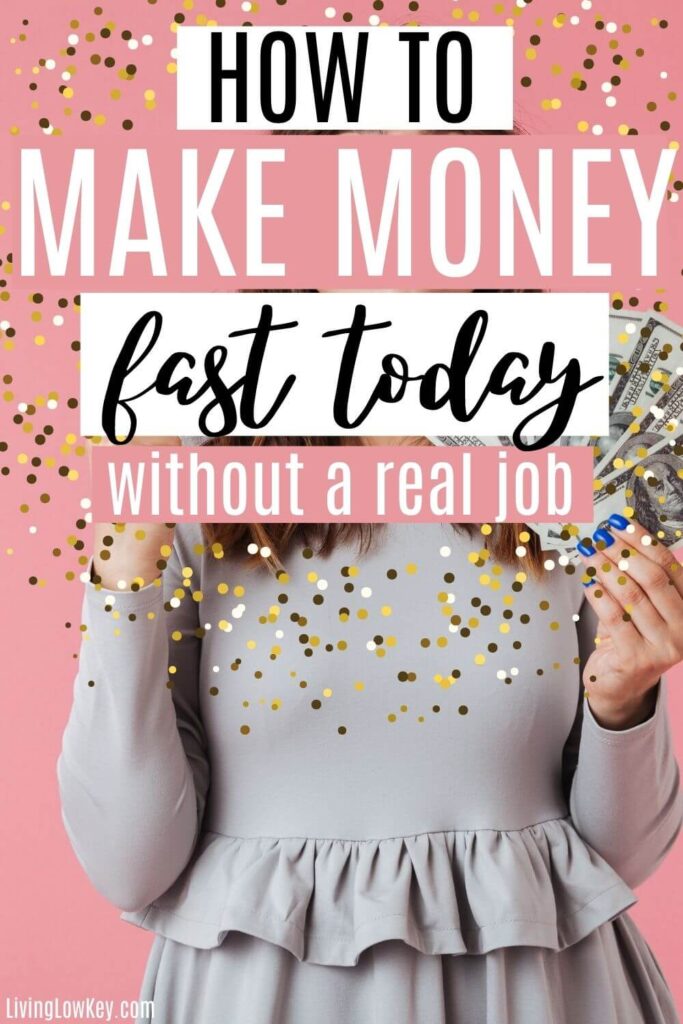 Related blog posts: