Are you looking for an extra boost of income? Making $2,000 fast may seem like a challenge, but it doesn't have to be. With the right knowledge and resources at your disposal, several proven strategies can help you make money fast.
Whether it's picking up some freelance gigs or selling unwanted items online, these tips will provide you with insider know-how on how to get ahead financially.
Read on to learn all about how to make $2,000 quickly without breaking your back.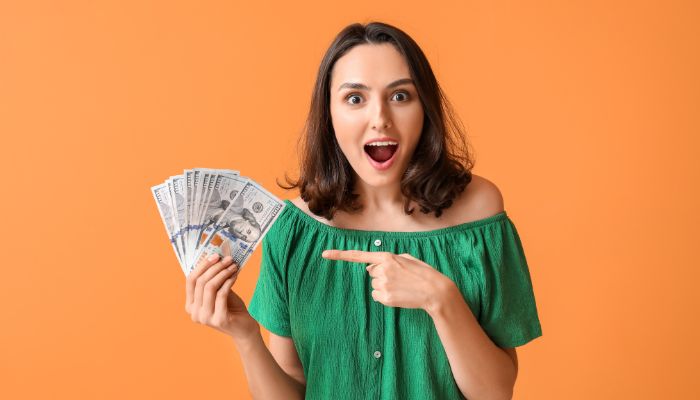 21 Strategies for Making 2000 Fast
There can be many reasons why you need to come up with 2000 dollars suddenly. Whether trying to cover an unexpected cost or make a big purchase, the faster you can make your money, the less stress you will feel.
Here are the 21 best ways to make $2000 quickly!
1. Start Multiple Side Hustles
The biggest failure of current and previous generations of adults is to rely on only one source of income.
With the rise in daily living costs, having as much money as possible is more important than ever. And only having one source of income can make funds tight and stress levels high.
The key to making 2000 dollars fast is to start multiple side hustles. A side hustle is an extra source of income earned through opportunities not part of a full-time job.
The great thing about using side hustles to make money fast is that most take little time. So you can do multiple hustles to start making extra money fast.
Also, check out how to make $200 a day!
2. Set Up Numerous Passive Income Streams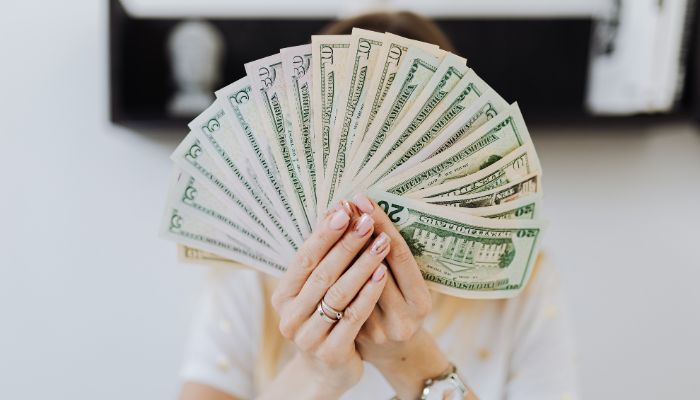 Passive income is an excellent way to earn money without having to work. With passive income sources, you create a product once, and it can sell unlimited times without you having to recreate the item.
Types of passive income sources include:
Make sure to check out how you can start your own printable passive income source now!
Related article: How to Sell Printables on Etsy (Step-by-Step Guide)
Grab Your FREE Budget Binder Today!
Start saving more money and pay off your debt with this FREE Budget Binder
3. Pawn or Sell Items of Value
When you need to make money fast, look around your home and decide what items you can live without – permanently or temporarily.
Selling unwanted junk is not only a great way to make money 2000 dollars fast. But it can also help you declutter your home and make your space neater. You can sell clothes or socks at consignment stores, appliances to thrift stores, or have a garage sale and cut out the middleman.
But if you want to avoid parting with your goods, pawning your wares rather than permanently selling stuff is an easy way to start making $2,000. When you make a pawn arrangement, you put up items as collateral and receive a monetary advance on their value.
Over time, you repay the money, plus an additional interest fee, and get your items back. But you need to repay the loan to retain ownership of your stuff.
4. Rent Out Your Car
If you own a vehicle, you can make money by signing up to rent your car out. You can set terms to charge per hour or by the day.
Renting out your car can be a good way to make money quickly if you live in a demanding market.
You'll do better trying to rent out your car in high-population areas like cities and metropolitan areas. There is often a large demand to rent trucks to move and haul items.
But if you have a specialty car or an antique, you might have a way to make extra money. Just be sure you check for a valid license, take a deposit, and keep your insurance up to date with full coverage.
Also, check out how you can get paid to place ads on your car!
5. Lease Out Your Spare Room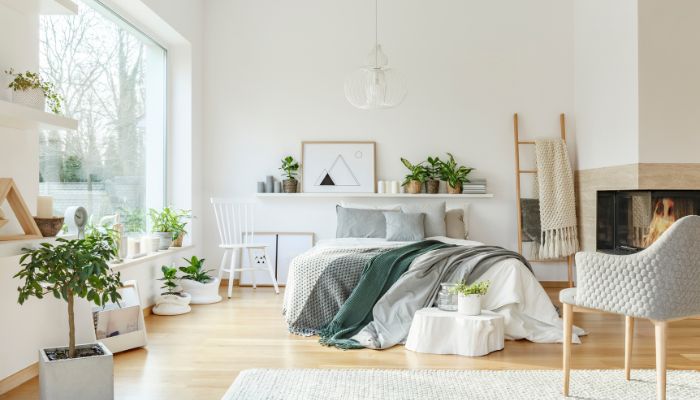 Do you have extra rooms and no idea what to do with the additional space? Renting out your rooms can be a great way to achieve financial freedom.
There are various ways to make money with an extra room. You can use your spare room to make $2,000 fast by renting the space to a tenant every month. Or you can use the space to earn money on Airbnb by the day.
Are you not a fan of having a bunch of strangers parading through your home? No worries, you can also use the space to make 2,000 fast by offering to store other people's stuff. Plenty of people need extra room to keep things they don't want to let go of but can't keep at home.
While renting out your space is one of the easier ways to make money fast, it can come with risks. You never know what someone is going to store in their packages. You could end up with varmin or pests from the gear. And you have to deal with unfamiliar people having access to your home.
A smart alternative is to only rent out your space to people that you know so you bypass the risks associated with the side hustle.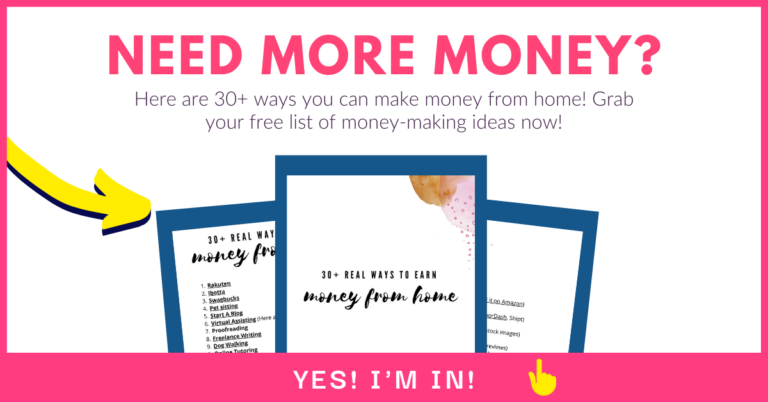 6. Freelance Writing
You can make 2,000 dollars fast with freelance writing if you have a way with words.
Freelance writing allows you to write content without limiting yourself to a single company or business. As a freelancer, you set your hours and rates.
You can make some extra cash to add to your regular monthly income for days when you have some free time to fill. Or you can make $2,000 fast with freelancing as your permanent position.
Freelance writing is a great online business to start to make extra cash on the side to make a few thousand dollars.
If you are ready to become a freelance writer <– check out this article!
Related articles:
7. Sign Up to be an Uber Driver
Do you have a car, a valid license, some free time, and a love of driving? A side hustle as an Uber driver can be a great way to make extra cash while giving you something to do during your off hours.
To make 2000 fast as an Uber driver, you'll need to be in a location where there is enough clientele. Making money as a ride-share driver can be more difficult when few people are in your location.
There are a few versions of ride-share drivers, from Uber to Lyft. All you need is a driver's license, a car with insurance, and a mobile device that allows you to accept jobs.
You can make money faster by providing exceptional service and getting higher customer ratings.
8. Become a Delivery Driver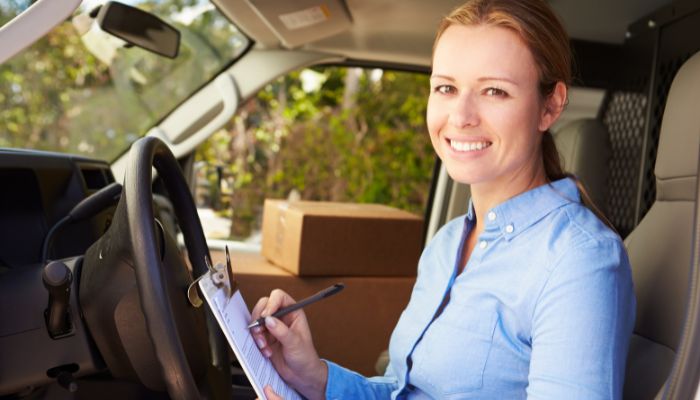 Speaking of driving, there are numerous ways to earn money with a vehicle. Stay calm if you're not the type of person who likes to be around people or socialize.
Working as a delivery driver might be a better way to make money in your area. One of the easiest ways to make 2,000 is to deliver food. Working for food delivery companies has been one of the best ways for young kids to make money with a consistent weekly job.
But if you don't want to make money to deliver food like pizza and Chinese, there are other ways to make extra cash as a delivery driver. There are also delivery services like Uber Eats, InstaCart, GrubHub, and Amazon Flex.
Signing up for one or more delivery services can turn your side hustle into a profitable business to make 2000 a month without having a full-time job or a lot of work.
9. Offer Sitting Services
As the costs of daycare services continue to rise, many parents seek alternative childcare solutions.
You can offer to keep kids in your home as an easy way to earn money with a home-based business. You can keep children for a few hours or offer standard eight-hour shifts for working parents.
Before you babysit other people's children, there are a few ways to ask for higher rates. Having your home inspected to make sure it's safe for children is one selling feature many parents will appreciate. Your state may also require you to have CPR or medical training.
If you're not up to the task of caring for children, there are plenty of people out there in need of sitters for their animals. Check sites like Rover for dog walking jobs.
Caring for pets is one of the easiest ways to make money, although it might take some time to make $2000. You can offer pet-sitting services in your home for several hours or overnight or provide extended boarding time.
But there are also plenty of opportunities for dog walking, groomers, and animal companions to work on an hourly basis.
Another way to offer sitting services is for housesitting. You can get hired to stay at a person's house while they are out of town for a weekend, with responsibilities like caring for animals or plants. Or you can make 2000 dollars by housesitting for an extended time, like a week to a month.
10. Train to be a Transcriptionist
If you have an ear for speech patterns and accents, you can use these talents to offer transcription services. Transcription is converting spoken dialogue – typically pre-recorded – into written format.
Some transcription jobs require you to have specialized equipment. A few places might provide these materials, but most expect you to have them before you start your position.
But there are some roles where you can complete the tasks with nothing more than a high-quality pair of headphones. With the right business, you can make 2,000 dollars fast.
If you work as a self-employed freelance transcriptionist, you might rely on word of mouth and strong marketing efforts to find profitable positions.
11. Offer Editing and Proofreading Services
Are you good at spotting grammatical mistakes and misspellings in written content? Tasks for proofreaders and editors are in high demand, allowing you to earn extra money.
You can get started with these services by finding clients on Fiverr, Upwork, and Freelancer platforms. These sites are among the best ways to get paid in just a few hours. However, it can be difficult to get permanent clients, and these platforms take a portion of the money you earn completing tasks.
Another way to get paid for proofreading and editing services is to start a website and provide your services. You can charge, by the word, a flat rate per piece or per hour.
If you are a solo provider, you must advertise your services to make money online. Getting in front of potential clients becomes easier once you have a few clients to spread the word about your services.
Related article: 9 Fiverr Jobs for Beginners
12. Teach English Online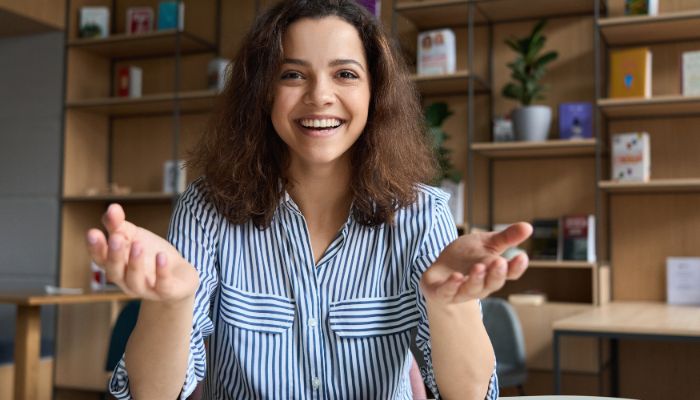 If you're a native English speaker, you can make thousands of dollars by teaching English online. You can do this by selling online courses.
Or you can sign up for sites and apps like Cambly or Italki that have the clientele and publicity to keep consistent work.
Do your research before choosing a company to sign up with, as some may require certifications like a Bachelor's degree. You'll also need an internet connection and a computer.
13. Sell Courses Online
Selling online courses can be a great way to make money fast. You can sign up for course platforms like Teachable, Udemy, or Podia.
But there are also WordPress plugins that you can install on your website to sell online courses to make 2,000 fast.
Selling courses is a great way to make extra money while using your special skill set or unique knowledge to help others. You can market your courses through the Facebook marketplace, create groups, join bundles, and word of mouth through colleagues and previous students.
14. Start a Blog
Blogging can be a great way to get paid without spending much time and effort. A great thing about having a blog is multiple monetization opportunities.
You can use your blog to participate in affiliate marketing – recommending a product or service and receiving a commission when a person uses your link to make a purchase.
And you can make money by displaying ads. Then there's selling your products, like printables, digital products, ebooks, and graphics.
Blogging is also a great source of passive income. Once you get your site monetized, it can continue to earn you money without you having to do any additional work.
It can take some time to get your blog started and popular enough that you can make money with affiliate marketing. You can advertise your services with your own DIY business on social media and Facebook marketplace.
And you can collaborate with other bloggers to help you get your site more exposure. You can have a blog set up and ready to earn money in less than a month.
15. Design Websites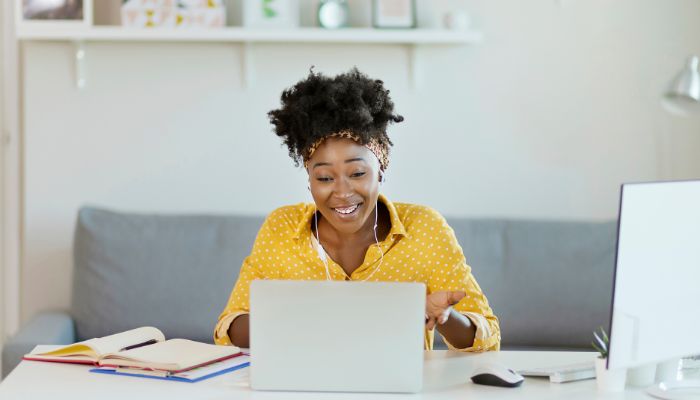 Are you good at designing websites and setting up domains? You can get paid to do these tasks for other business owners who don't have the time or expertise.
There are a lot of free resources to help you become an experienced web designer. You can learn to code, but plenty of websites don't require you to know a line of coding to set up.
WordPress, Square, and Wix are some of the most user-friendly drag-and-drop website builder platforms. You can search social media or find odd jobs on freelance sites like Fiverr and Freelancer.
16. Haul Off Junk
If you have a truck and trailer and are fearless of physically laborious work, you can earn extra cash by offering to haul off other people's junk.
Many people have stuff they want to get rid of but need help to haul. A lot of these people are willing to pay someone else to do the physical work of loading the junk up and taking it away.
Check social media, through word of mouth, and local stores to determine the market demand in your area. Depending on the load size and the number of loads you do daily, you can make 2,000 dollars fast.
17. Sell Stock Photos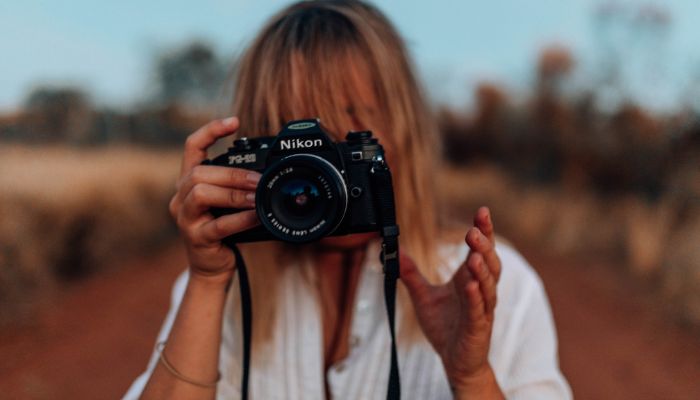 If you have an eye for framing shots and a high-quality camera, you can make 2000 dollars fast by selling your photography work as stock photos.
Stock images are when a customer purchases the rights to use an image in whatever way they see fit – personally or for business. You can make 2,000 fast by capturing in-demand photos and listing them on sites like Pexels, Shutterstock, or Deposit Photos.
The great thing about using stock photos as a source of passive income is that once you list your photos on these sites, they can continue to generate money as multiple people buy the rights to use the same photo.
18. Make Money Selling Arts and Crafts
Do you like to get crafty, whether it's making vinyl decals, shirts, paintings, handcrafted clothing, or knitting?
Many people love spending money on custom clothing rather than buying replica name-brand wares. You can sell your arts and crafts on sites like Etsy. Or you can list them on your website or social media once you have an audience.
Crafts are also great for in-person selling at boutiques, art fairs, festivals, and craft shows.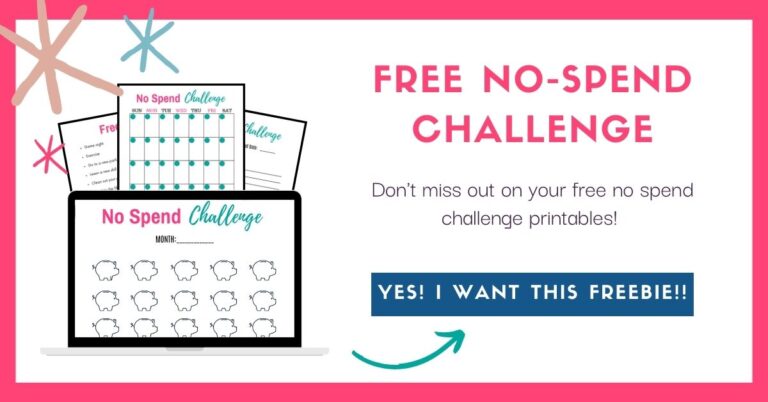 What Methods Are Your Favorite Way to Make 2,000 Fast?
Things can get scary when you need to make 2,000 fast, especially if you can't get the funds out of a savings or retirement account. You can turn to odd jobs when you want to make money without a full-time job or an employer. Or you can try any of these strategies to earn you extra money.
Some of my top ways for making 2,000 that didn't make the list include:
How to Make 2k Fast – Final Thoughts
Making $2,000 on the side can be a reality. You don't have to go out of your way to find ways to do so! The strategies outlined here can help you make fast cash by leveraging existing skills. With the power of today's digital platforms, there is no shortage of ways you can earn money fast from home – or even on the go if you want.
Whether it's freelancing gigs, investing opportunities, or learning new skills like web design, there is always something that can be done to improve your financial status. It's time to position yourself for financial success – and start making those quick bucks right away!
Start taking action today and find out how to make 2000 dollars fast!
Join me on Pinterest and Instagram for more money-saving tips!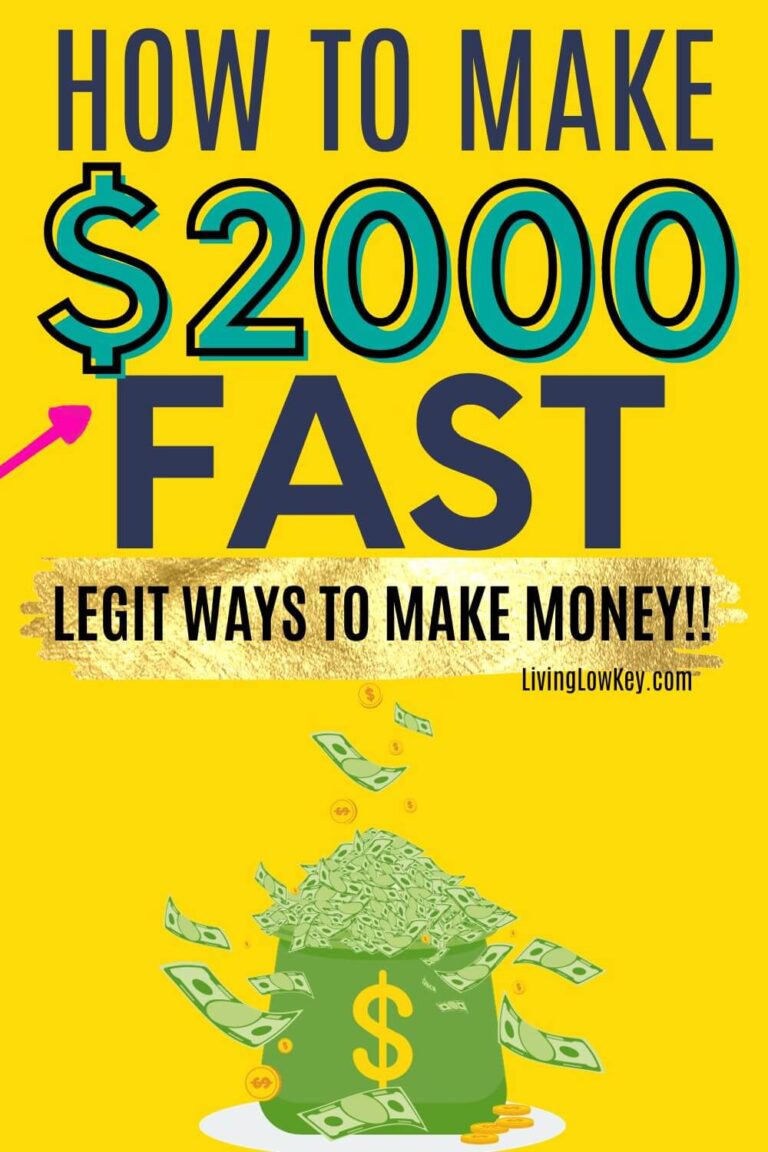 Related articles: